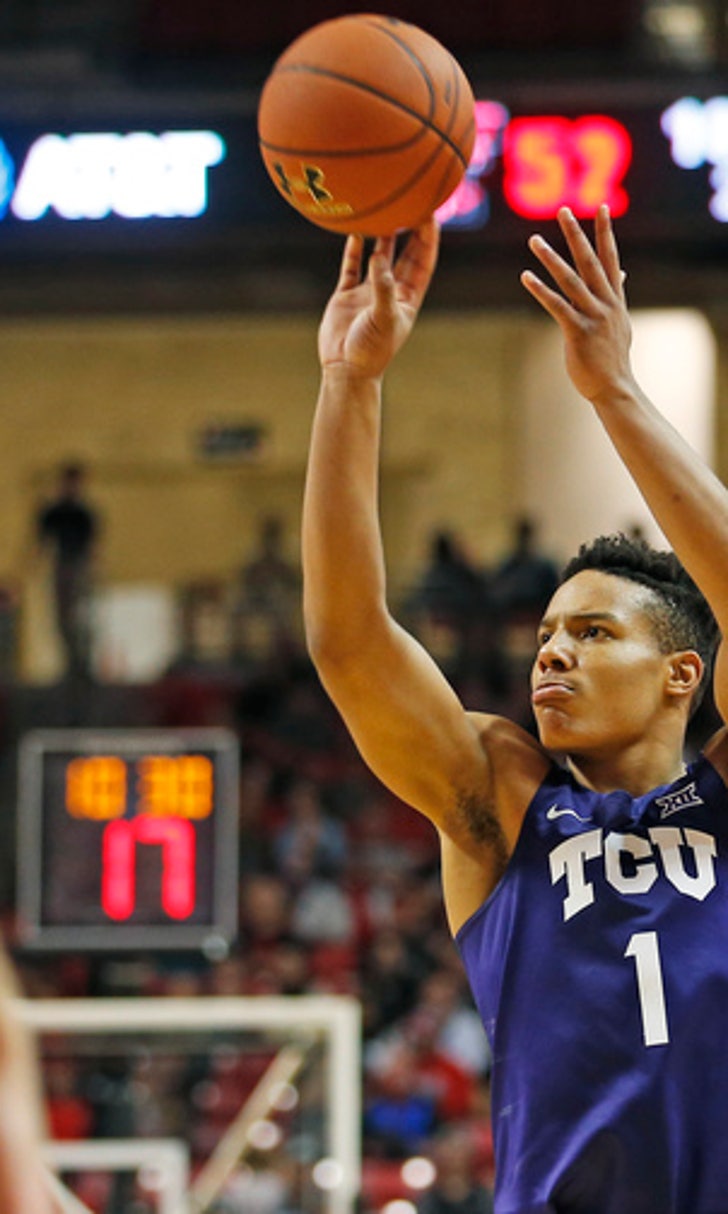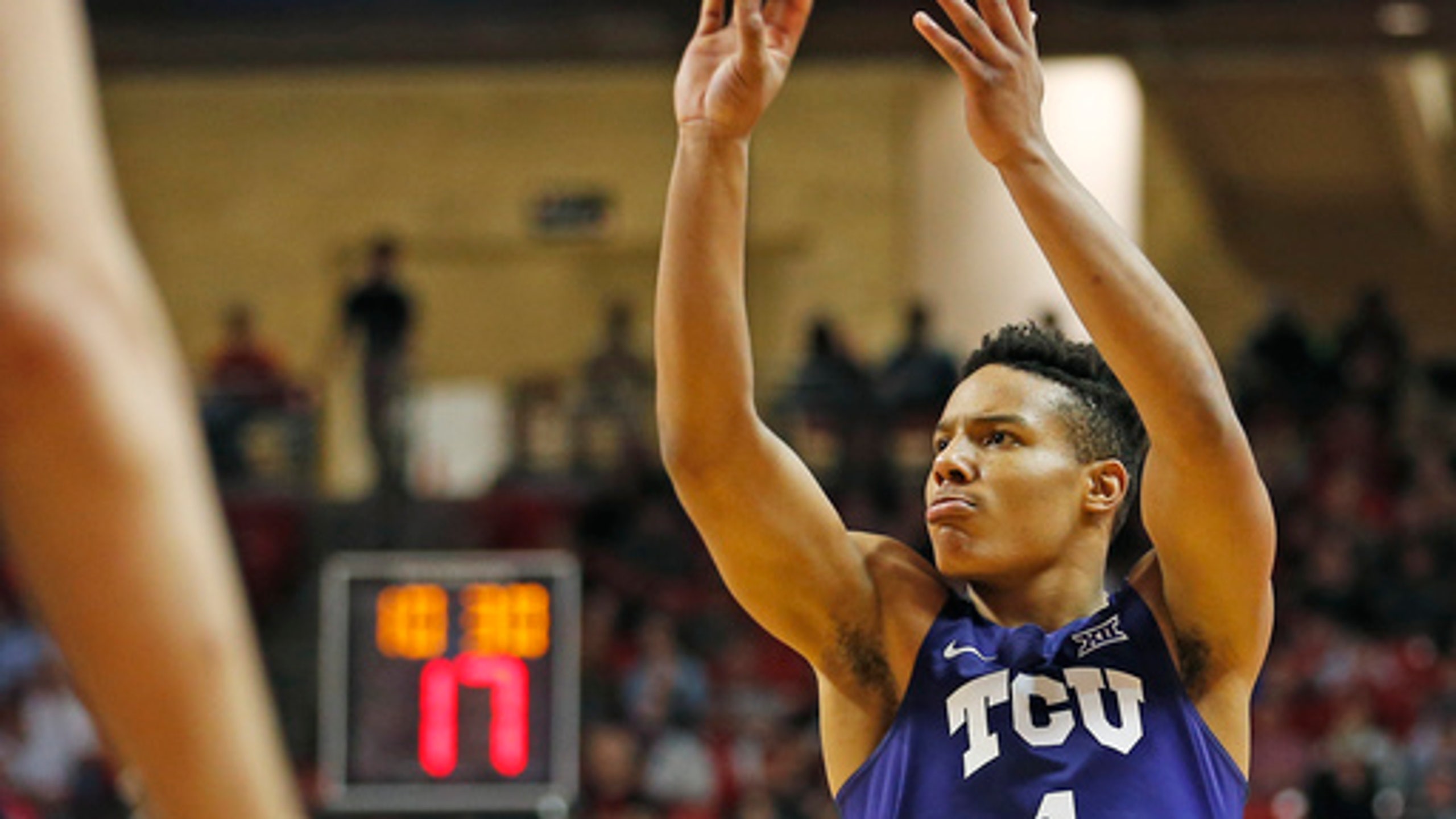 Evans scores 20 points, key free throws in Texas Tech's win (Jan 18, 2017)
BY AP • January 18, 2017
LUBBOCK, Texas (AP) Keenan Evans scored 20 points, including two free throws with 15 seconds left, in Texas Tech's 75-69 win over Texas Christian on Wednesday night.
Zach Smith had 19 points and seven rebounds and Justin Gray 18 points and six rebounds for the Red Raiders (14-4, 3-3 Big 12).
''In this league, your best players have to show up,'' Texas Tech coach Chris Beard said. ''It's almost like your big three have to do it every night. You really need a fourth player. I don't know who our big three are, because we have a big 11.''
Texas Christian (14-4, 3-3) was led by 22 points and six rebounds from Vlad Brodziansky - the reigning Big 12 Player of the Week - and 16 points from Kenrich Williams. Alex Robinson had 11 points.
The Red Raiders finished 25 of 31 on free-throw attempts and the Horned Frogs, which committed 25 personal fouls to Texas Tech's 11, finished 5 of 9.
''We fought through,'' Horned Frogs coach Jamie Dixon said. ''The numbers speak for themselves. We're not going to make excuses. We've got to go get it done. I've told our guys we can't leave room for error.''
With 20.1 seconds left, Williams converted a 3-point play for the Horned Frogs, bringing them to within three, 72-69.
Smith then made one free throw before Evans connected on both attempts to put the game away.
Texas Christian won the rebounding margin 31-27 and each team committed nine turnovers. The Horned Frogs made just two of their last 11 shots.
Despite trailing by as many as 14 points early in the first half, the Horned Frogs cut the deficit to eight by halftime, 41-33.
While the lead did not change in the first half, it changed four times in a tight second half.
''We fought - we fought hard to come back in that stretch,'' Robinson said. ''A lot of things didn't go our way. A lot of shots didn't go our way. A lot of shots didn't fall. Our guys continued to fight.''
BIG PICTURE
Texas Christian: In its first season under Dixon, the Horned Frogs have already exceeded last year's 12-win total. The Horned Frogs entered Wednesday having won three consecutive conference games for the first time since 2008, when TCU was a Mountain West member.
Texas Tech: Earlier this week, Beard said that a redshirt year is being considered for standout forward Norense Odiase. The junior has appeared in three games while dealing with a foot injury.
UP NEXT
Texas Christian: Hosts No. 6 Baylor on Saturday.
Texas Tech: Hosts Oklahoma State Saturday and the Cowboys' Jeffrey Carroll, the only Big 12 player ranked in the top seven in the league in scoring and rebounding.
RECOGNIZED 12
Every team in the Big 12 has been ranked or received votes in the national polls this season.
FAMILIAR FACE
After coaching at Pittsburgh for 13 seasons, Dixon returned to coach his alma mater. Dixon is a 2007 Texas Christian Hall of Fame inductee and a former All-Southwest Conference player.
HOT PROSPECT
Freshman Jaylen Fisher, who was limited to three points in 15 minutes, is the highest-ranked player to every play for the Horned Frogs. Fisher was the eighth-ranked point guard by ESPN.
''From (Texas Christian's) point of view, Jaylen gets in foul trouble early,'' Beard said. ''He's a special player. I don't think he'll be in this league four years. So, we benefited there.''
---
---