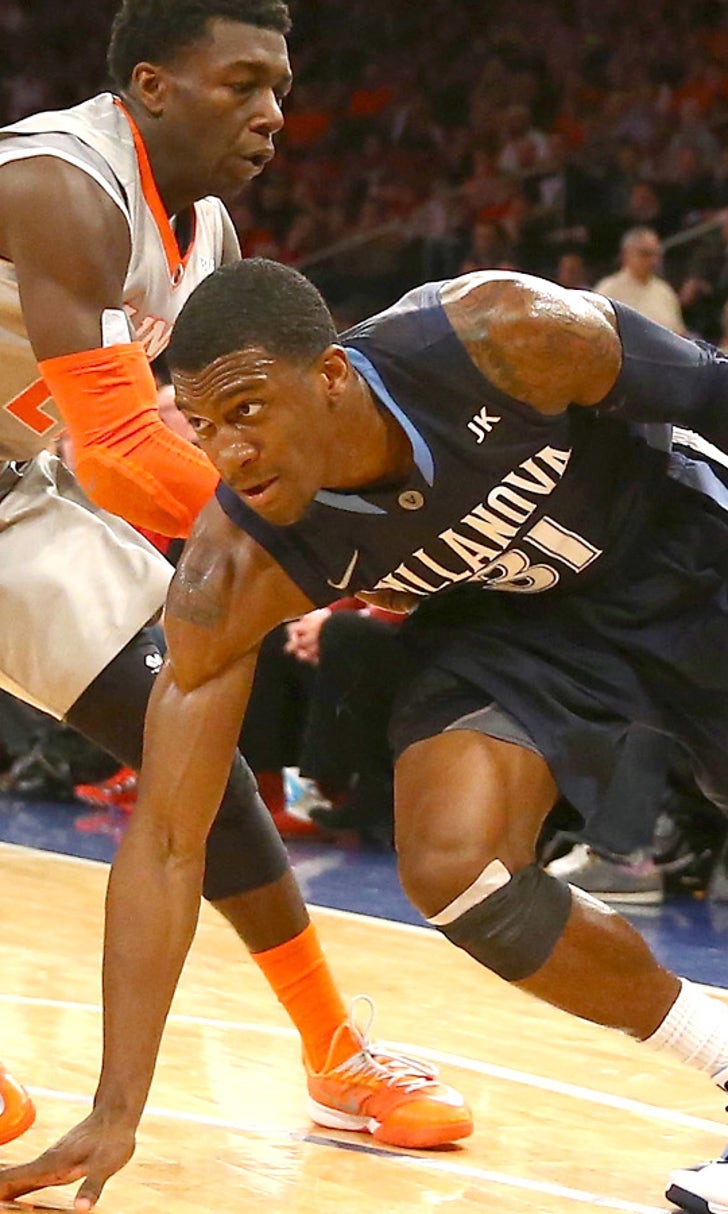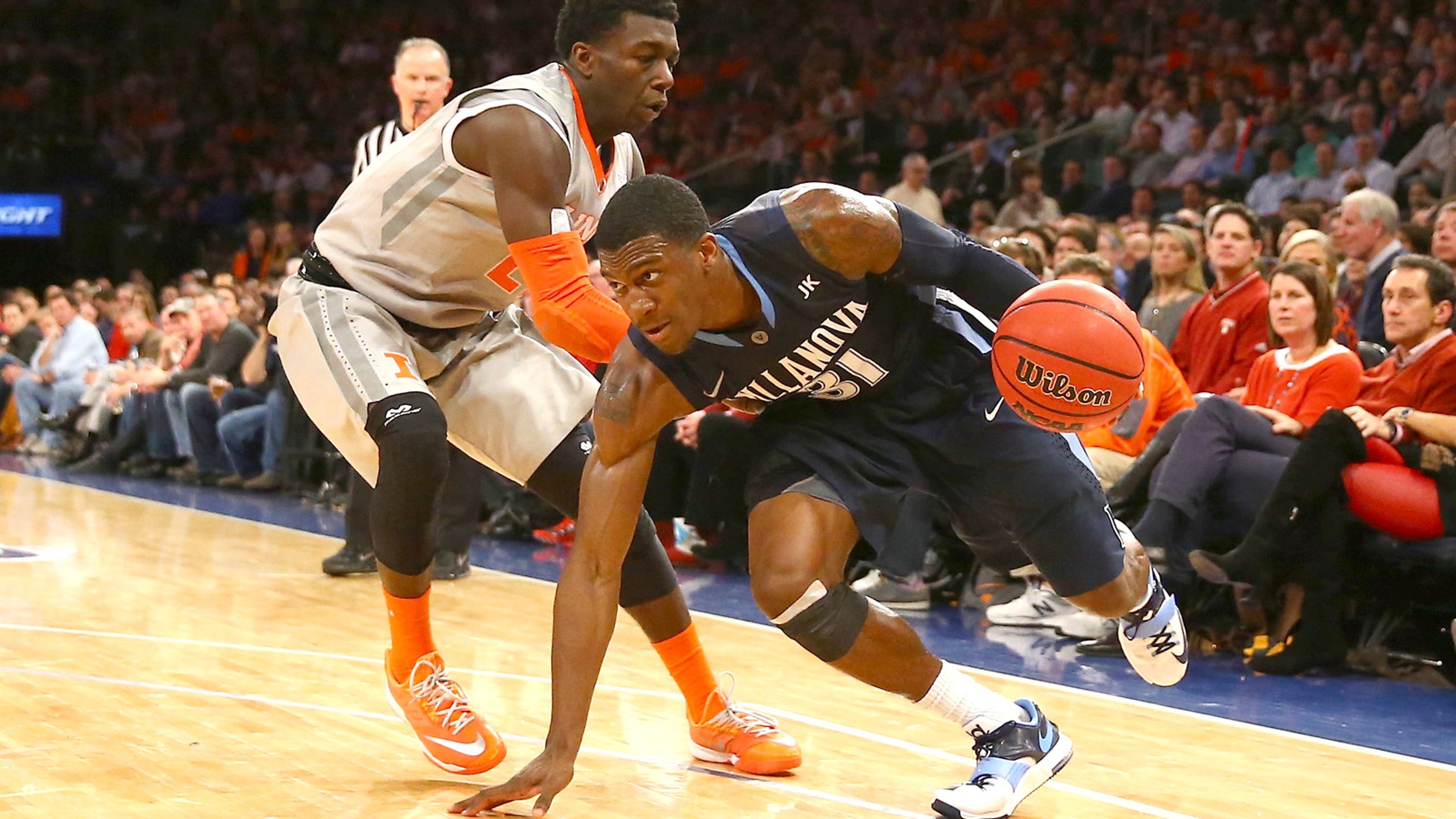 Ennis scores 18 to lead No. 7 Villanova to victory over Illinois
BY foxsports • December 9, 2014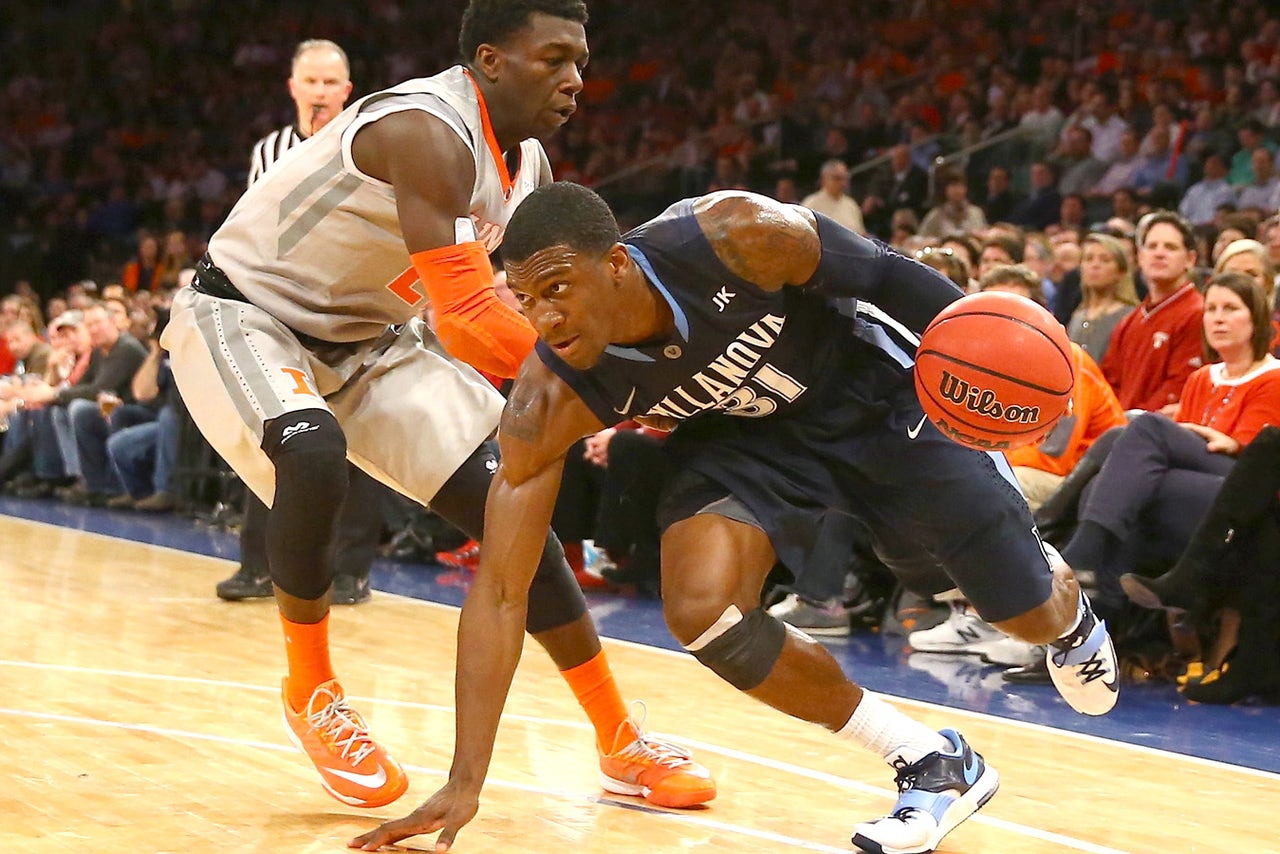 Dylan Ennis scored 18 points, but he believes it took the entire team to guide No. 7 Villanova past Illinois 73-59 on Tuesday night.
"It's never one guy taking over the game," Ennis said. "I think that's what's so great about us. We play as a team no matter if we are up or down, or in a tie game. I never thought of taking over the game. I just wanted to do what I do for the team and try and get the win."
Darren Hilliard and Daniel Ochefu each scored 12 points as part of Villanova's collective effort.
Villanova coach Jay Wright thought it was an uneven performance from his team, but he gave Illinois credit for that.
"A really good win for us against a very, very good team," Wright said. "There were spurts of that game that looked really ugly, but it was two very good defensive teams."
The Wildcats (9-0) had five players score eight or more points. It's the kind of balanced scoring that Wright would like to consistently get from his team.
"As a coach you feel really fortunate to have a lot of weapons like that and guys that will accept that from each other," Wright said.
Malcolm Hill scored a career-high 20 points for Illinois (7-2).
Rayvonte Rice, the leading scorer for the Illini, struggled from the field, shooting 4 of 13 to score just 10 points.
"In the last eight minutes I thought (Villanova) was smarter. I thought they were tougher. I thought they executed better. I thought they were more cohesive. I thought they had more grit and obviously we're not real thrilled about that," Illinois coach John Grove said.
Villanova went on a 15-4 run after Ochefu's layup at 6:21 of the second half and then slowly pulled away.
Villanova broke open the game with a 13-2 run that began at 15:13 of the first half, which gave the Wildcats a 21-11 lead.
Illinois fought back and went on an 11-4 run to cut the deficit to 25-22. But they could get no closer and Villanova went ahead 33-27 at the half.
TIP-INS:
Villanova: Ennis was hot from the field shooting 7 of 10.
Illinois: Nnanna Egwu tied a season-high with nine rebounds.
UP NEXT:
Villanova: The Wildcats host Temple on Sunday.
Illinois: The Fighting Illini host Oregon on Saturday.
---