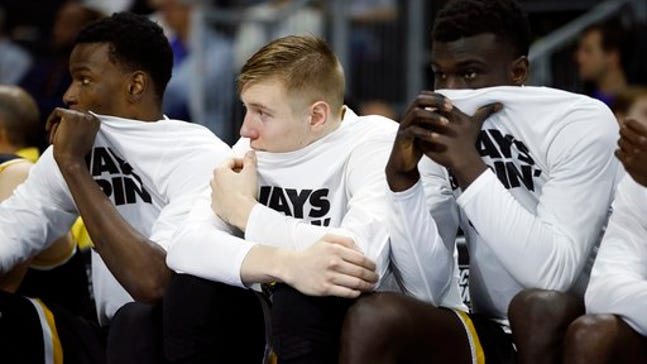 Doubling down: Double-digit seeds have trouble following up
Published
Mar. 20, 2016 4:07 a.m. ET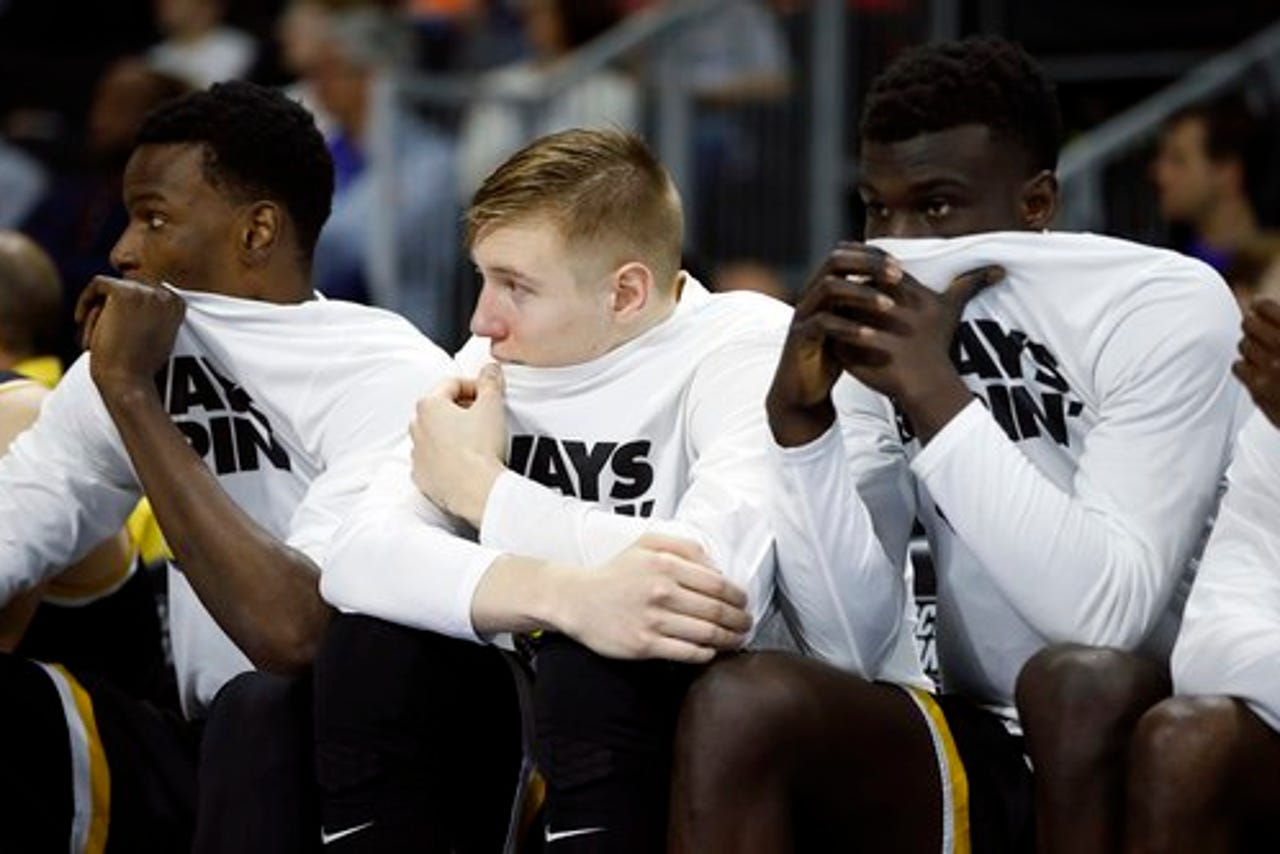 DENVER (AP) Remember that wild, unpredictable, bracket-destroying, anything-can-happen first round of the NCAA Tournament?
That's over now.
The second round is starting out like a convention of the been-there-done-that's.
Ten double-digit teams advanced to the round of 32. Four of them played Saturday. Only one of them won - and that was Gonzaga, which is currently looking as much like an 11 seed as North Carolina or Duke.
Speaking of the Blue Devils, they were one of the teams to put an end to all this fun. They took down 12th-seeded Yale. Oh, they made it interesting, letting a 27-point lead dwindle to three in the waning moments. But they held on, 71-64, and sent the Bulldogs back to the books.
Coach Mike Krzyzewski pinpointed the particular difficulty of taking down teams like Yale, who spend the regular season winning a title of their own - in this case, the Ivy League - then come into the NCAA Tournament expected to do nothing.
''And all of a sudden, that combination produces something - this `I can do a miracle, I can hit a shot, we can win.' And it's magnificent,'' Krzyzewski said. ''What we have to do, because we're expected to win no matter who we are - age or number of players - we have to be able to respond to that.''
Some numbers, according to STATS:
-Since the tournament expanded to 64 teams in 1985, double-digit seeds have won 28 percent of their games in the round of 64. This year, a record 10 double-digits advanced to the weekend - that's 35 percent.
-Of the double-digits that win the first round, 36 percent of those have historically moved on to the Sweet 16. This year, the tally stands at 25 percent - one out of four.
There are six more double-digits in action Sunday: No. 10 VCU, No. 11 Northern Iowa, No. 13 Hawaii, No. 14 Stephen F. Auston and No. 15 Middle Tennessee, which takes on another double-digit in No. 10 Syracuse.
In Saturday's action, Miami faced No. 11 seed Wichita State and did the best thing possible - jumped out to a big lead early. But the Shockers, a team with a Final Four and an undefeated regular season in its rearview mirror, actually took the lead before falling 65-57.
''The word quit has never sank in well with our vocabulary,'' said senior guard Ron Baker, whose team has that rare blend of big-game seasoning combined with a mid-major chip on the shoulder. ''Our guys fight until the end.''
That was No. 12 seed Little Rock's mantra, as well, in its opener against Purdue.
The Trojans got 31 points from Josh Hagins and ate up a 13-point deficit in the last 3 1/2 minutes of regulation to come out with a win.
But there was no second act against Iowa State.
Cyclones coach Steve Prohm said his team's getting the chance to watch the Trojans play Purdue in person drove the message home. Little Rock was not to be ignored.
Hagins finished with eight points against the Cyclones, who rolled 78-61.
''To watch him do what he did, I thought that helped us,'' Prohm said.
Before Prohm came to Iowa State, he was the coach at Murray State, which notched a win in the 2012 tournament. He knows what this time of year is about - from both ends of the spectrum.
''The mid-major, this is your time,'' Prohm said. ''You don't get many opportunities on neutral floor to make a name for yourself, so you've got to do it in March.''
---