Distraught Michigan State seniors are brought to tears when they realize it's over
Published
Mar. 18, 2016 6:20 p.m. ET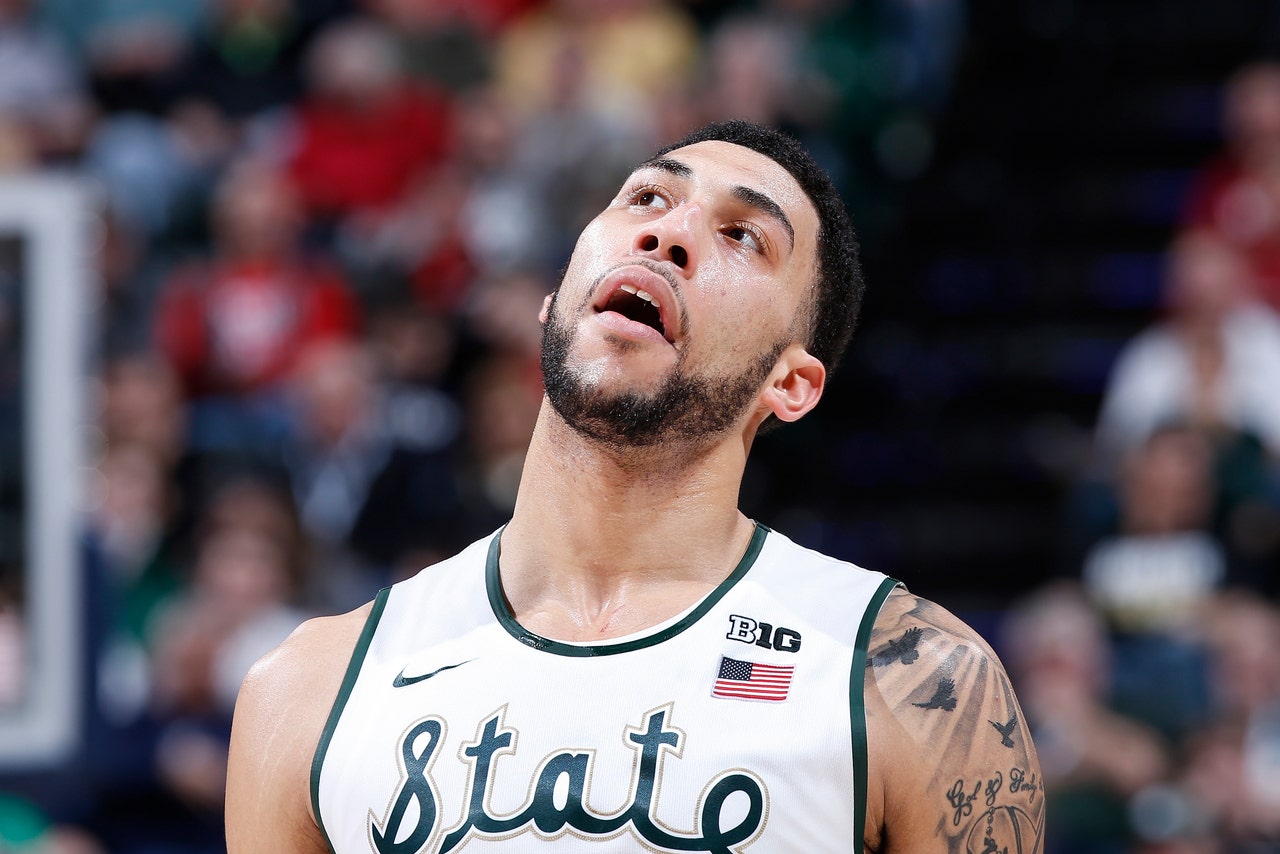 Everyone loves a good upset in the NCAA Tournament ... unless it's your school that's on the wrong end of the madness of March. If that's the case, then there's simply no easy way to accept that the end is here — especially if you just so happen to be a senior playing your final college game.
That's how it played out on Friday, when a heartbreaking picture of Michigan State seniors (left to right) Matt Costello, Denzel Valentine and Bryn Forbes walking arm-in-arm emerged following the Spartans' stunning first-round loss to Middle Tennessee State.
For all the commentary about what's wrong with college sports — the unpaid athletes, the anarchy of the NCAA, etc. — it's games like Michigan State-Middle Tennessee that make us remember why we love them in the first place, and it's pictures like this that remind us these are still kids, and they're still playing a game they love.
That's definitely the case in East Lansing for these three players. This group had done just about anything a class of college basketball players could —including a Final Four run last year and a Big Ten tournament title this year — meaning the only thing left to accomplish was a national title. It's also got to be especially tough for Valentine and Forbes, childhood friends who have played together since they were kids and will now almost certainly never be teammates again.
It's not just the players who are heartbroken on a day like today, but the coaches as well. Michigan State head coach Tom Izzo could hardly hold off tears when he was asked what he would say to Valentine following the final game of his decorated career.
For all the excitement the tournament brings, it's easy to forget that only one team will go home champions.
The other 67 will have their seasons end exactly like Michigan State's on Friday. It's never easy to watch.
Aaron Torres is a contributor to FoxSports.com. Follow him on Twitter @Aaron_Torres. 
---
---