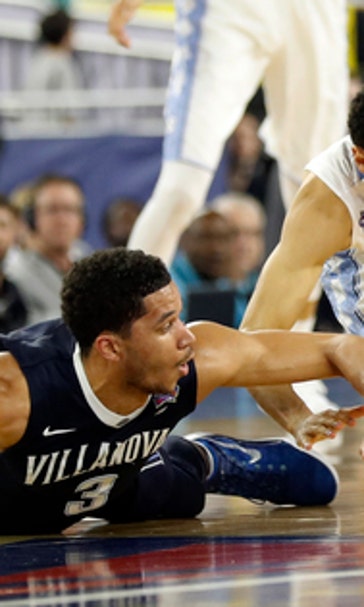 Column: Through the pain, Tar Heels show they're winners too
BY foxsports • April 6, 2016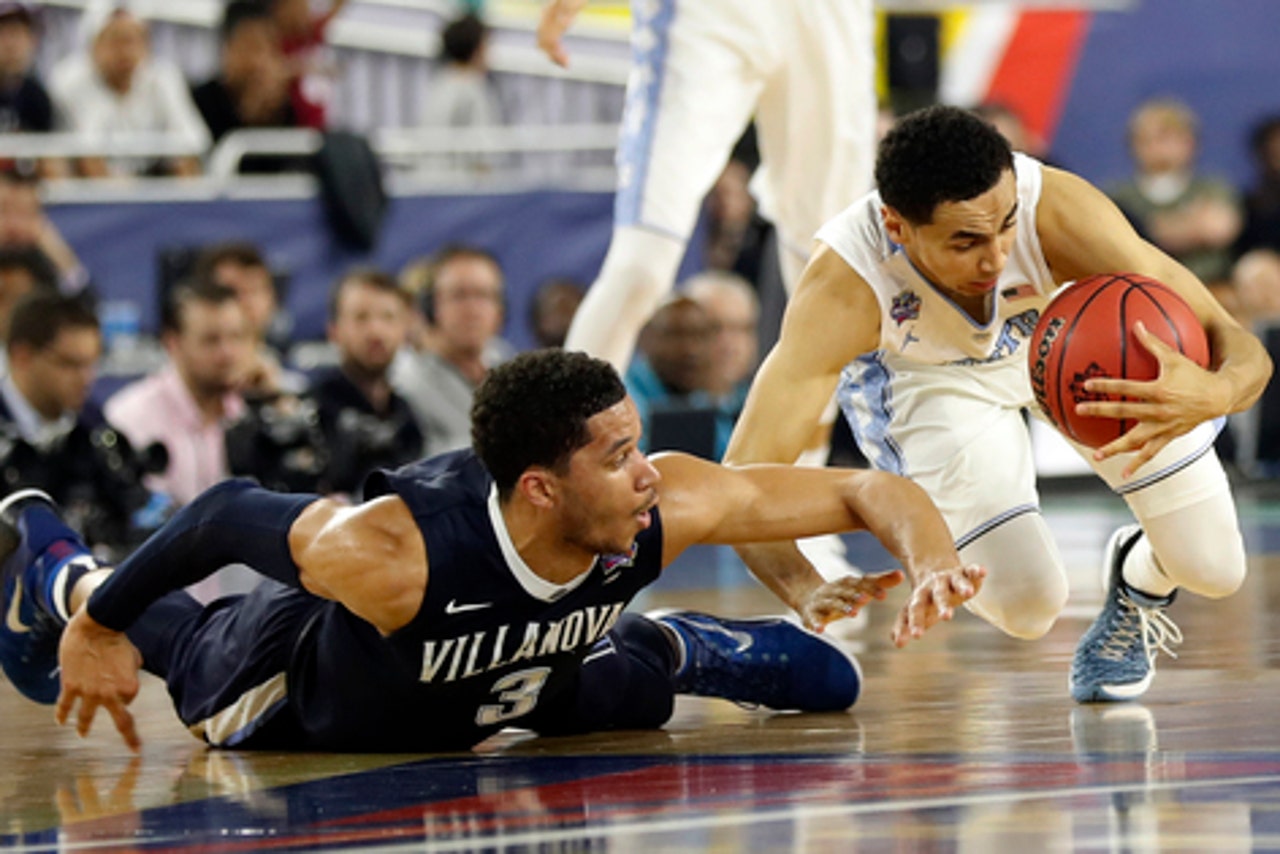 The difference between winning and losing was so small. The pain and hurt from being on the wrong side was so big.
It was almost too much for Roy Williams and his North Carolina players to comprehend, or at least to put into words. They tried because they had no choice and, besides, that's what real champions are supposed to do.
Yes, Villanova won the title on a last second shot in one of the most thrilling NCAA championship games ever. When fans get together to discuss Final Fours, Kris Jenkins and his teammates will have a special place among teams that won thrillers in the end.
But maybe there should be a little something said about North Carolina, too. Maybe when the shot by Jenkins is replayed for the 1,000th time, the video of Williams and players Marcus Paige and Joel Berry II at the postgame press conference should be also be replayed.
They sat before microphones and fought through the agony of the most painful loss they could imagine. They choked up, and unapologetically shed a few tears.
Then they tried to describe what really couldn't be put into words.
''The fireworks go off. You want that to be your moment,'' Paige said. ''As bad as you want anything in your life, you don't know how much our team wanted this game.''
One team was always going to walk off the court disappointed Monday night in Houston. Players on both teams understood that, just as they understand they're not going to win every game they play.
But this meant more than any game they had ever played before. This was the biggest game of their lives, and the excruciating way it ended was heartbreaking for the Tar Heels.
The press conference afterward was almost as heartbreaking to anyone watching.
''Just that feeling of walking off the court, feeling the confetti fall, but it's not for you,'' Berry said. ''It's a horrible feeling.''
Earlier in the week, Williams had to defend his program and its place in college athletics amid an academic scandal that will soon prompt the NCAA to levy sanctions on the university. He was both defensive and testy, and seemed to be following a script designed to push the scandal to the sidelines.
There was no script to follow in the minutes just after the final shot fell for Villanova. No need to defend anyone, especially the two players who sat with Williams with the hurt still raw on their faces.
The players were real, and this time so was their coach.
''That coach out there on that court, cutting down those nets, is really proud of his team,'' Williams said, choking back tears. ''But I wouldn't trade my team for anybody. I just wish I could have helped them a little bit more.''
In Williams' defense, there wasn't much North Carolina could have done better, except maybe get a man on Jenkins as he came across center court. No huge mistakes made in a game Paige said he was sure they were going to win after he double clutched before hitting a shot with 4.7 seconds left to tie the game.
Nothing to be sorry about except sorrow itself.
''I've been a head coach for 28 years and the worst thing is in a loss like I feel so inadequate because I don't know how to make it better,'' Williams said.
Williams has two national titles at North Carolina, so it's not like he hasn't experienced the joy of being on the other side. That didn't seem to make it any easier, though, and at the age of 65 with his school facing possible probation he may be running out of chances to be in the Final Four.
For Paige it was his only chance, and the senior's misery will only be compounded by thoughts of the shot he hit to tie it and what it might have meant.
''Tonight I have to take this jersey off and I never get to put it back on,'' he said. ''I just have to rely on all the memories I have with my teammates. I'm telling you, this is the most fun year in my entire life. I don't know what else to say.''
There was nothing more really to say. Even in defeat Paige and the rest of the Tar Heels managed to show what winners are all about.
----
Tim Dahlberg is a national sports columnist for The Associated Press. Write to him at tdahlberg(at)ap.org or http://twitter.com/timdahlberg
---