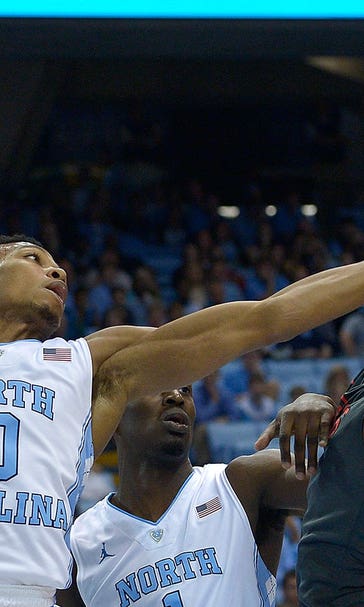 Britt leads top-ranked UNC past Fairfield in home opener
November 15, 2015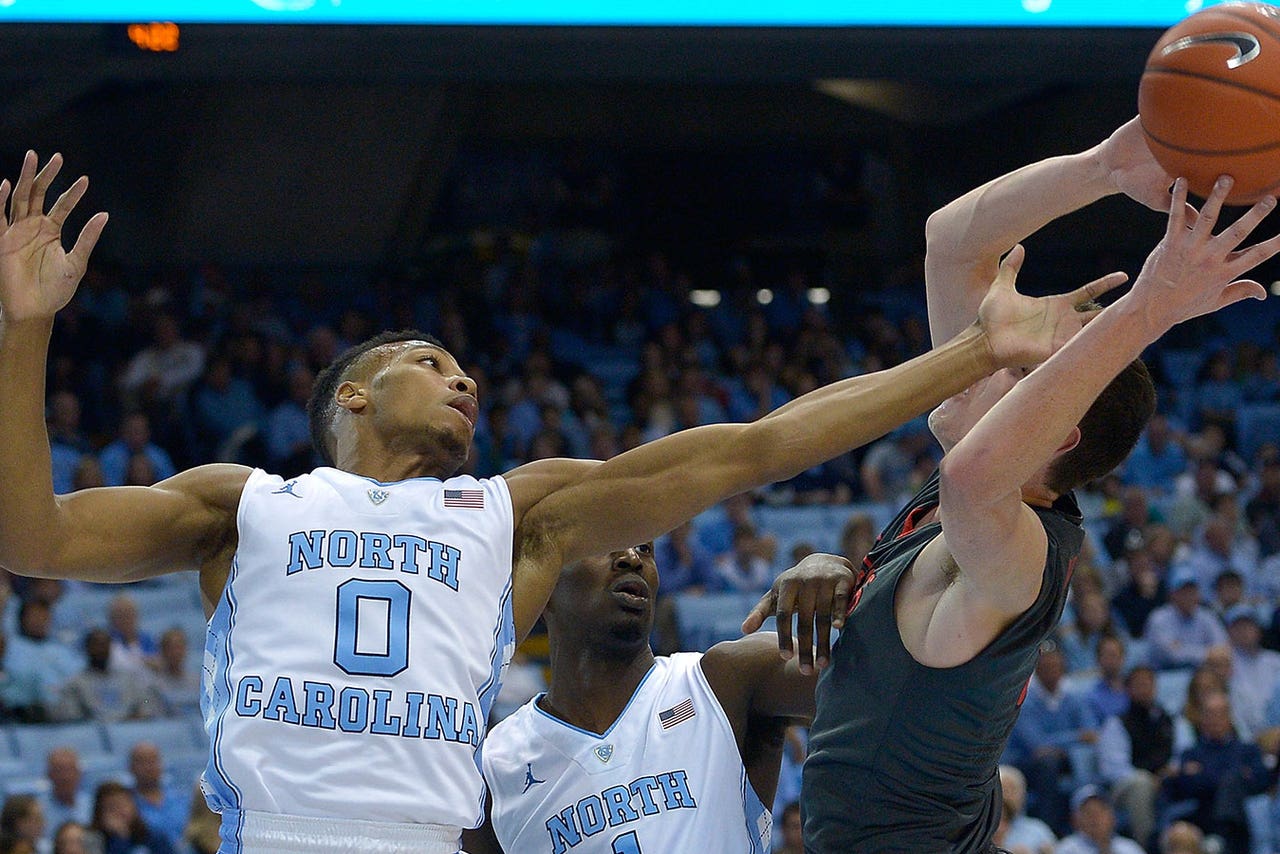 CHAPEL HILL, N.C. — Nate Britt is off to a good start for top-ranked North Carolina's injury-hit backcourt, probably the best news in an otherwise frustrating home opener for Hall of Fame coach Roy Williams.
Britt matched his career high with 17 points and the Tar Heels gradually pulled away in the second half to beat Fairfield 92-65 on Sunday.
With Atlantic Coast Conference preseason co-Player of the Year Marcus Paige sidelined for the first few weeks of the season with a broken right hand, the Tar Heels (2-0) need Britt and sophomore Joel Berry II both to provide more scoring and outside shooting.
Britt, who switched shooting hands from left to right before last season, scored 15 points on 5-for-8 shooting in Friday's 24-point win over Temple in the opener. He followed by making 6 of 9 shots and tying his career high by making 4 of 6 3-point attempts.
''I think he's comfortable, he's confident,'' Williams said of the junior. ''Confidence does a lot of things for you. ... But I think it's more his work and the time that he's put in.''
Berry, who scored 14 against Temple, added 15 points and three more 3's while taking the bulk of point guard duties with Paige out.
''Point guards love playing with each other and I think that's pretty obvious,'' said Britt, who has played both guard positions in his career. ''Joel and I like playing with each other and it's the same thing with Marcus. ... There's like a different type of chemistry that we have. We've shown that the last two games.''
Still, UNC's performance was an unimpressive one full of missed free throws and leaky defense. The Tar Heels struggled to put away a team that went 7-24 last season, a performance that had Williams burn a first-half timeout and let his team have it during an animated stoppage.
''I'm concerned about the way we played today,'' Williams said, ''but I'm not worried about our team.''
UNC led 40-32 at halftime and didn't put the game away until the final 10 minutes against the Stags (0-2), who hit 10 3-pointers that kept them hanging around longer than expected.
''I thought we competed,'' Fairfield coach Sydney Johnson said, ''that was the best thing we did this afternoon.''
Marcus Gilbert scored 25 points to lead Fairfield.
The game was part of the CBE Hall of Fame Classic, though it wasn't part of the event's elimination rounds.
TIP-INS
Fairfield: Tyler Nelson was the only other player to reach double figures with 10 points. ... The Stags shot 35 percent. ... Fairfield committed 19 turnovers, helping the Tar Heels to a 22-0 edge in points off turnovers. ... Freshman Jonathan Kasibabu had 10 rebounds.
UNC: The Heels shot 50 percent. ... UNC made just 18 of 32 free throws. ... Sophomore Theo Pinson finished with 11 points, five rebounds and eight assists.
BIG MEN
UNC senior Brice Johnson had 16 points and 11 rebounds, while frontcourtmate Kennedy Meeks pulled down 12 rebounds.
FOOTBALL SCORING
Asked why his team came out flat, Williams quipped that maybe the team was feeling the ''glory'' from the football team's recent success.
UNC's football team has climbed to No. 12 in the AP Top 25 with nine consecutive wins, the last two being a 66-31 rout of Duke followed by Saturday's 59-21 win over Miami.
''I was beginning to wonder for a while if we were going to score as many as our football team scores,'' Williams said.
UP NEXT
Fairfield: Visits Northwestern on Wednesday.
UNC: Hosts Wofford on Wednesday.
---
---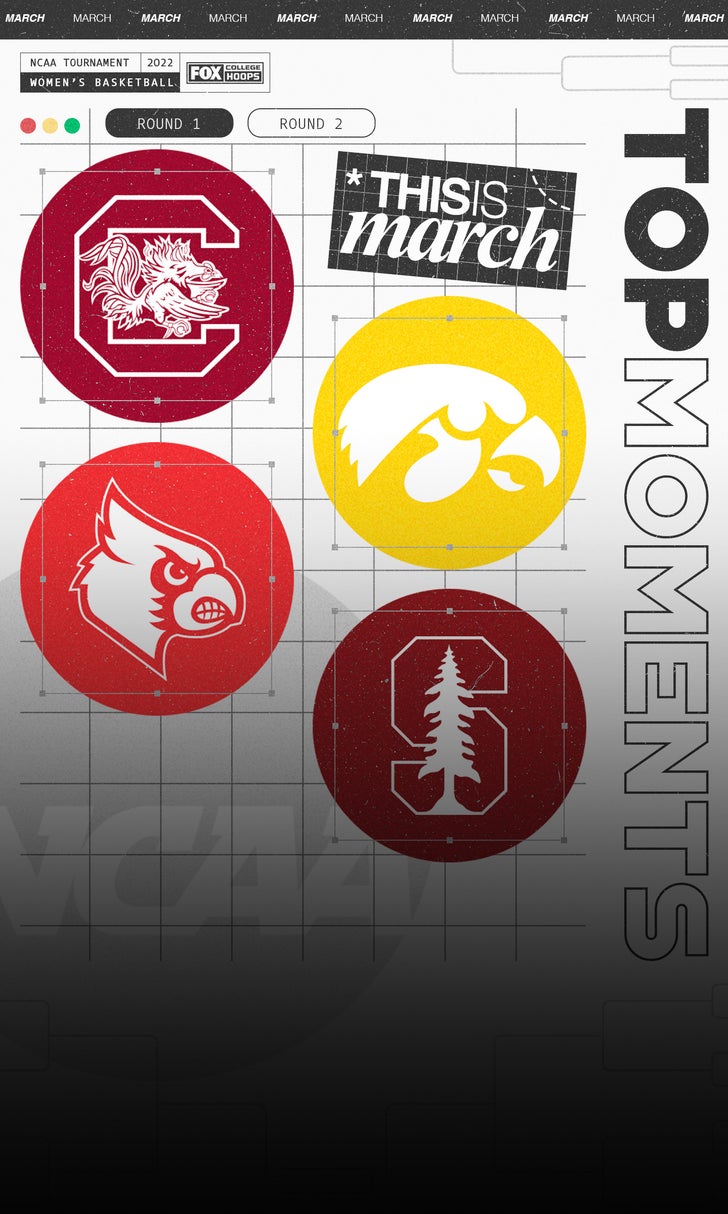 Women's College Basketball
2022 NCAA Women's Tournament Top Moments: Fran slam!