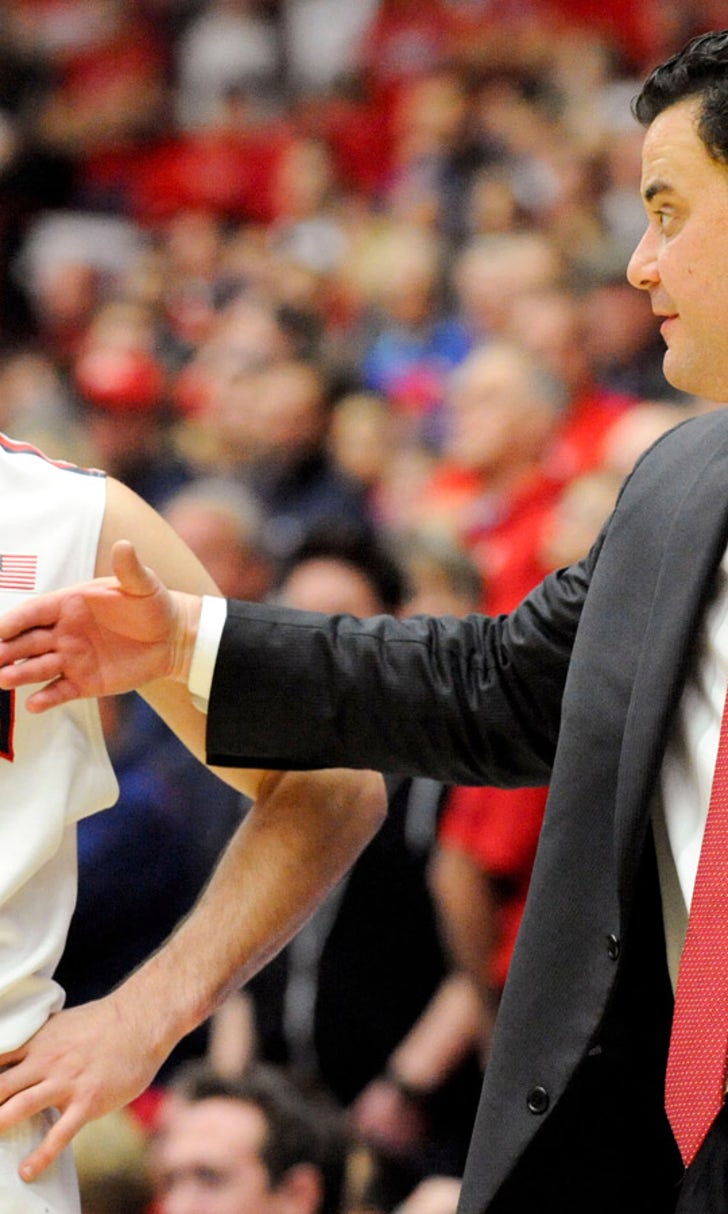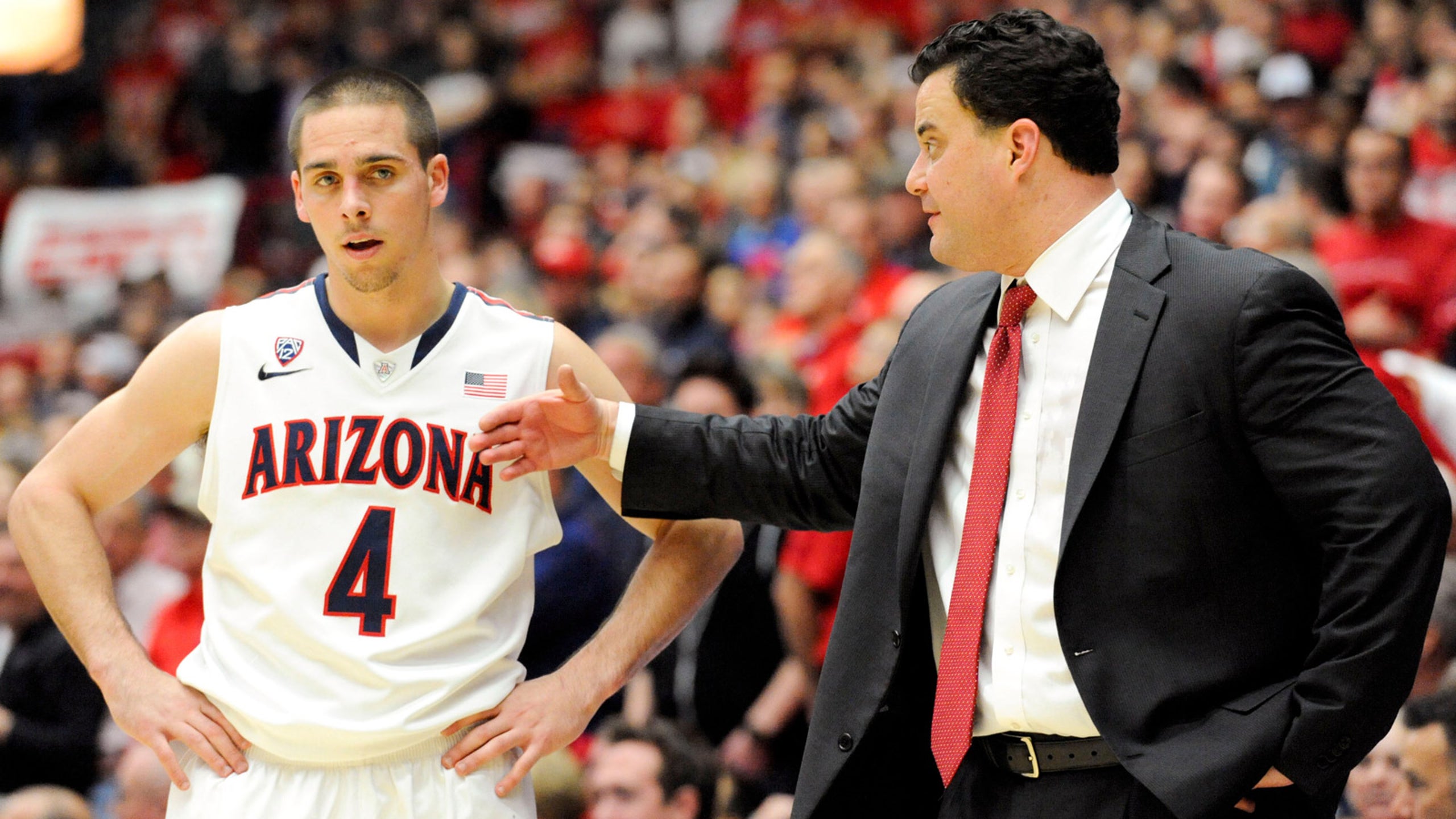 Arizona near-unanimous media pick to win Pac-12
BY foxsports • October 23, 2014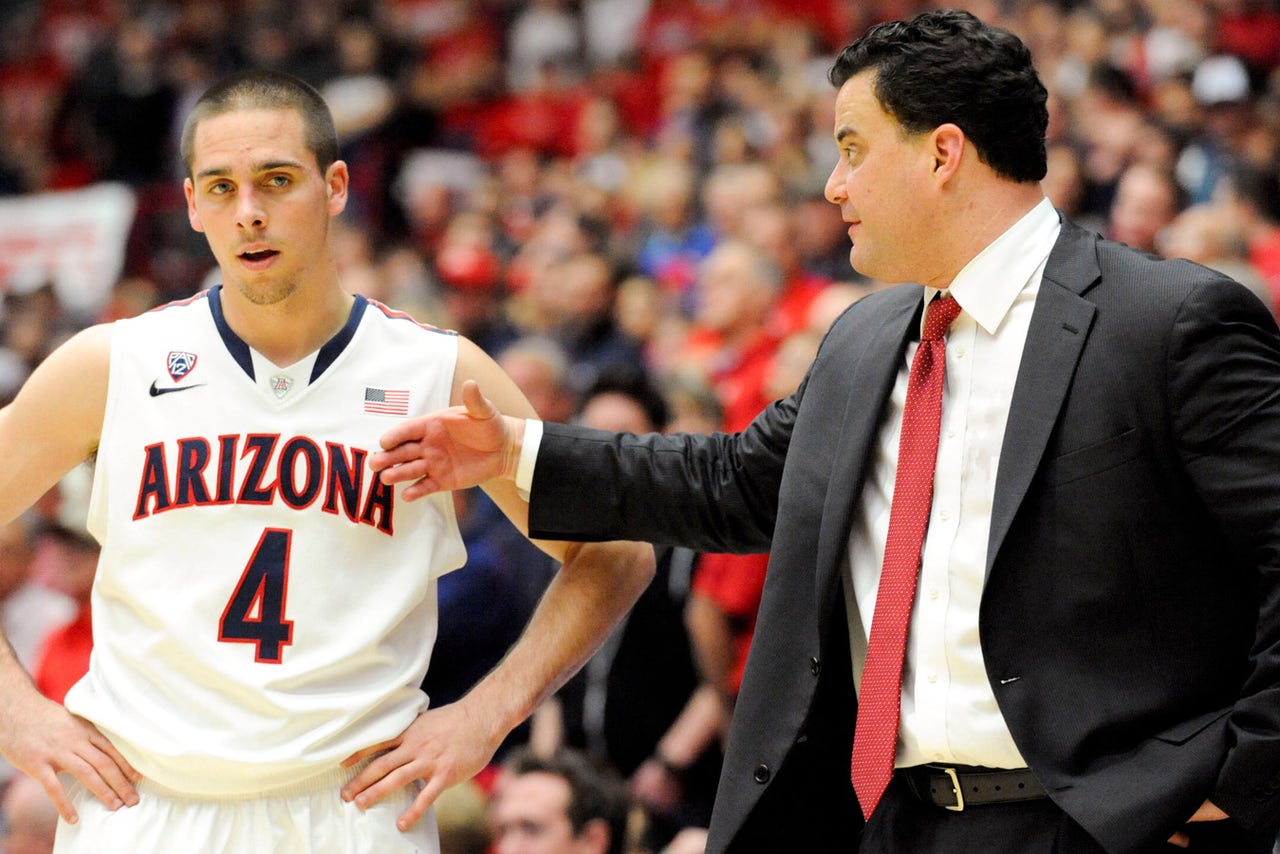 SAN FRANCISCO -- Just about everybody agrees -- except for one person, apparently -- that Arizona is the overwhelming favorite to win the Pac-12 again this season.
How everything else shakes out is up for debate.
The Wildcats were the near-unanimous choice to win the conference Thursday, receiving 31 of 32 first-place votes in the preseason media poll. Utah was picked second and Colorado third by reporters who cover the league. UCLA, which was chosen fourth, received the other first-place vote.
"I could see where Arizona is the unanimous or almost unanimous No. 1 pick. I think that's clear-cut," rival Arizona State coach Herb Sendek said. "As for the rest of the league, you could probably put everybody in a hat, shake it up and have just as good a chance at predicting the order of finish as we are able to do sitting here."
Following UCLA in the poll is Stanford, Washington, California, Oregon, Arizona State, Southern California, Washington State and Oregon State.
In what figures to be a rebuilding year for most of the league, Arizona should keep the conference relevant.
The Wildcats are No. 2 in the USA Today preseason coaches' poll, the only Pac-12 team that's ranked. The Associated Press preseason poll will be released Oct. 31.
Preseason media poll
| | |
| --- | --- |
|  Team   |  Pts. |
|  1. Arizona (31) | 383 |
|  2. Utah | 317 |
|  3. Colorado | 316 |
|  4. UCLA (1) | 290 |
|  5. Stanford | 264 |
|  6. Washington | 189 |
|  7. California | 188 |
|  8. Oregon | 159 |
|  9. Arizona State | 155 |
|  10. USC | 106 |
|  11. Washington State | 84 |
|  12. Oregon State | 45 |
Arizona won the Pac-12 regular-season and tournament titles before finishing one shot shy of the Final Four, falling 64-63 in an overtime thriller to Wisconsin. The Wildcats lost Pac-12 Player of the Year Nick Johnson and fourth-overall pick Aaron Gordon to the NBA, but coach Sean Miller still has a ton of talent in Tucson.
Forwards Brandon Ashley and Rondae Hollis-Jefferson will lead the way for the Wildcats along with center Kaleb Tarczewski, point guard T.J. McConnell and guard Gabe York. Standout freshman Stanley Johnson also should contribute immediately.
"We're excited about our season," Miller said. "We've been together a brief period of time, but I think we have the makings of a team that can go on and do some great things."
The Pac-12 put six teams in the NCAA tournament last season, three reached the round of 16 and Arizona was the only one that advanced to the regional finals. If the conference wants to continue the strong showing this year, new stars will need to emerge after most of the best players departed.
Nine players from the Pac-12 were taken in the NBA draft, tying the Atlantic Coast Conference for the most of any league.
UCLA had three players -- Zach LaVine, Jordan Adams and Kyle Anderson -- selected in the first round, and its heralded recruiting class was hit with a couple of big blows. The NCAA ruled freshman Jonah Bolden academically ineligible to play this season, and Colorado State transfer Jon Octeus was reportedly denied admission before ending up at Purdue.
Of course, no team in the country had a worse offseason than Oregon.
The Ducks lost five players to graduation, then dismissed Damyean Dotson, Dominic Artis and Brandon Austin after a student filed a police report alleging she was sexually assaulted by the players. Prosecutors decided there wasn't enough evidence to criminally charge the players, who said the sexual contact was consensual.
Oregon coach Dana Altman said it will be a challenging season with depth and experience issues and the toughest task for him will be managing the "ups and downs."
The conference's newest members -- Utah and Colorado -- could be Arizona's toughest competition.
Utah, picked to finish last two years ago, has improved every season under fourth-year coach Larry Krystkowiak. The Utes are coming off their first winning season since 2008-09, and Delon Wright is among the best players in the Pac-12.
Colorado returns all of its key contributors except for guard Spencer Dinwiddie, who tore the anterior cruciate ligament in his left knee in January. He was drafted by the Detroit Pistons in June.
Stanford coach Johnny Dawkins guided his team to a surprising run to the Sweet 16, earning him an undisclosed extension. But the Cardinal had two players -- Josh Huestis and Dwight Powell -- taken in the draft, leaving point guard Chasson Randle with a lot of unproven teammates to support.
Arizona State, Washington and USC all face difficult climbs up the conference. And the league's three new coaches -- California's Cuonzo Martin, Oregon State's Wayne Tinkle and Washington State's Ernie Kent -- are hoping to inject energy into their underperforming programs.
---