Tottenham's Pochettino: Harry Kane's Ankle Too Swollen to Scan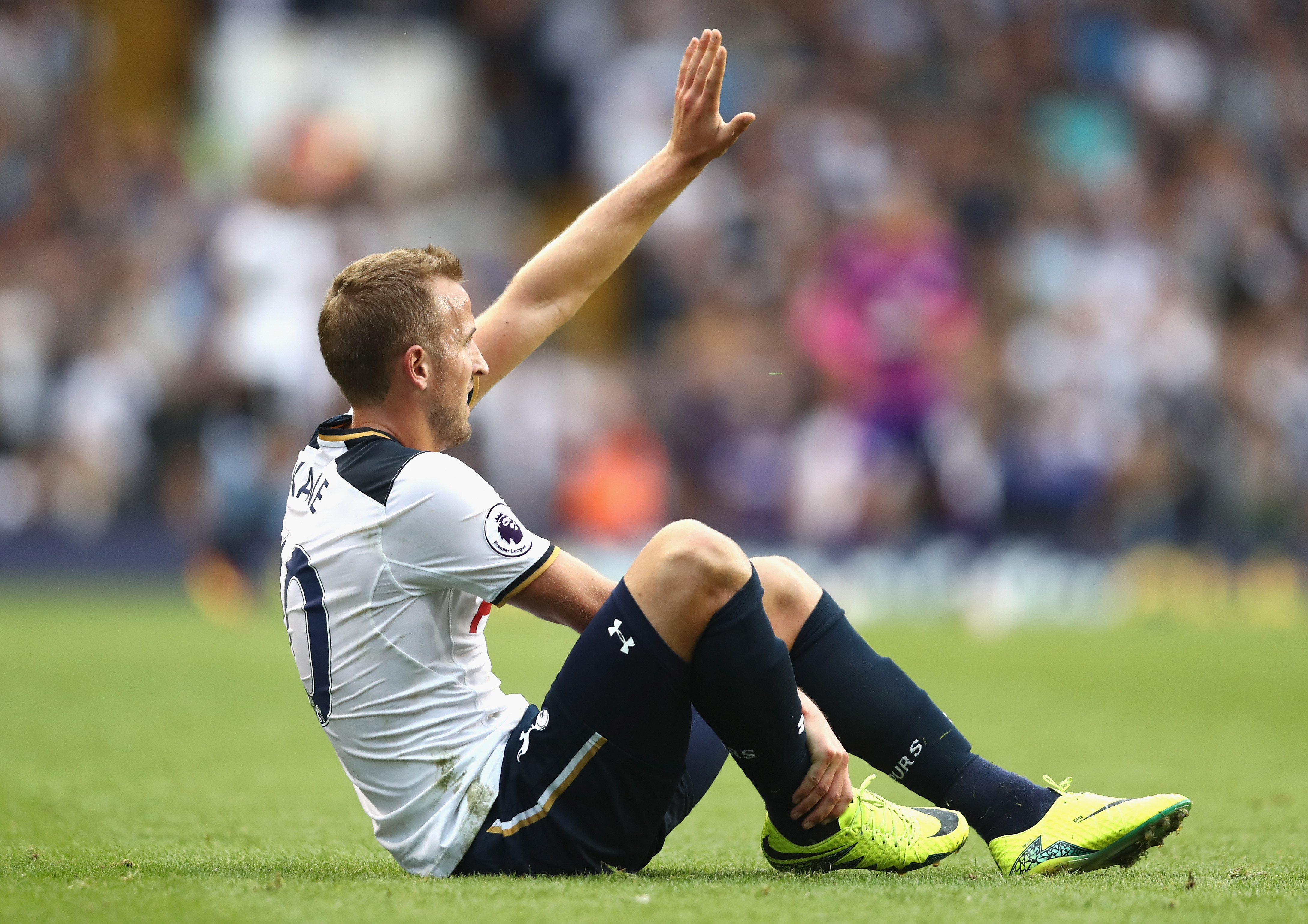 Tottenham striker Harry Kane has yet to receive any diagnosis on his ankle as it is too swollen to scan says Spurs' manager Mauricio Pochettino.
The Guardian's Dominic Fifield offered three scenarios for what Spurs might be in store while awaiting results.
Initially, Fifield believes that Pochettino could be without his talisman for at least two months — this was following a quick scan which showed no broken bone but ligament damage.
With Spurs wanting to make sure that Harry Kane did, or didn't, sustain a grade two ligament damage (which would sideline the 23-year-old for six to eight weeks), the Club decided to re-evaluate the situation once again.
Only this time, Kane's ankle is too swollen to actually scan. Because of this, there is no exact timetable for the England international's return.
In fact, depending on how long it takes for the swelling to go down, Kane could face a longer road of rehabilitation.
It has been nearly a week since Harry Kane suffered the injury against Sunderland (September 18) and Mauricio Pochettino won't know the full extent of the injury until next week at the earliest.
"We don't know when he will be back," Pochettino said (via The Guardian).
"We need to assess every day. The ankle is still swollen so we need to wait."
"We will have another scan next week and then we can assess much better. We'll know how long the recovery will be then."
While there are concerns that Kane will be out indefinitely, Pochettino was calm about the current situation. Kane too, was in a positive mood contrary to popular belief after a serious injury.
"We need to be positive, we cannot change the past," Mauricio Pochettino said.
"Kane got an injury against Sunderland and we need to help him. We need to be positive about his recovery, but he is very positive about his recovery."
"He's in a good mood and that's very important. It's important to have all the energy focused on being available as soon as possible."
Regarding Spurs' other three injured players, Eric Dier, Mousa Dembélé — both who got injured against Sunderland — and Danny Rose (during international duty), all three are nearing a return.
If not they won't be cleared in time when they travel to Middlesbrough, they should be in selection for Spurs' trip to Moscow for the Champions League.
"We'll see today," Pochettino said. "Dier and Dembélé and [long-term injury] Rose are very close to being available. I need to assess them in our final training session today. If not this weekend then Tuesday for the Champions League in Russia."
In the meantime, while Harry Kane waits for the swelling on his ankle to subside, Pochettino will look for Vincent Janssen to pick up where he left off against Gillingham when he scored his first Tottenham goal.
Although it was a penalty shot, Janssen needs all the confidence that he can get to help him go on a good run of form. Something that the Argentine manager believes could happen.
"Yes it's possible he'll go [on a goalscoring run]," Pochettino added. "He needs to feel confidence, to feel the net and it was good for him to score his first official goal. Now he has a great opportunity to start for the team."
This article originally appeared on