How do you solve a problem like Wayne Rooney?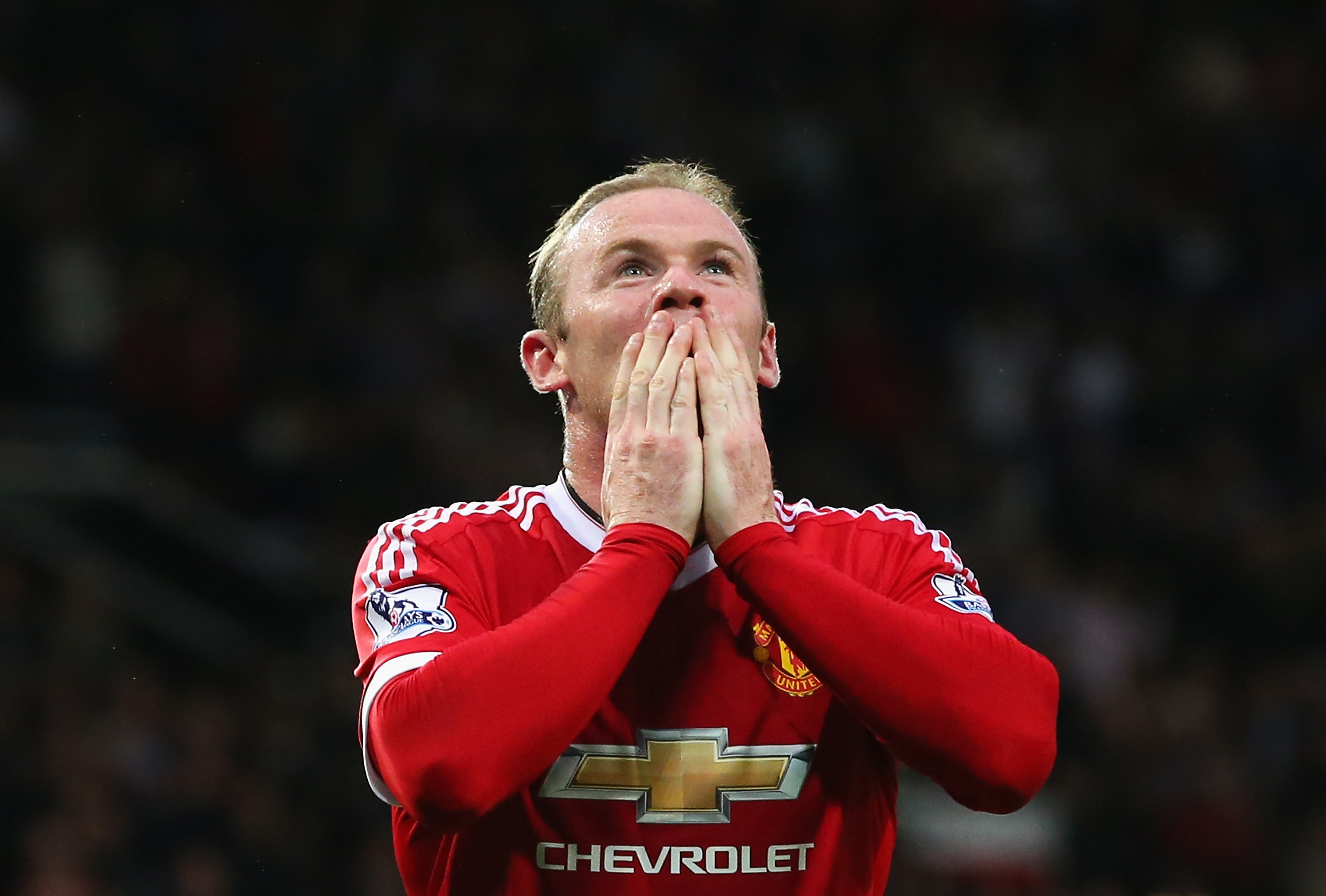 To be blunt, I thought Wayne Rooney would've been shipped off to America by now.
After 15 years of uncommonly physical top level football, Wayne Rooney's body has endured far more than most in a career, and his stats cemented his legacy as both a Premier League and Manchester United legend a long time ago. The MLS (or China) would've welcomed him with open arms, paid him a stupidly high salary for half the work, and while underwear modeling may not have been in the cards, a good life certainly would've been.
But instead still he's running out onto the pitch at Old Trafford each week, and we're left to have this conversation: what do you do with a problem like Wayne Rooney? The underperforming player has been the subject of every armchair commentator's speculation – this piece being no exception – which has only been fuelled by Mourinho's omission of the England Captain in this weekend's emphatic win against Leicester.
On one hand, the man is a legend, and saying he is deserving of many degrees of respect isn't exactly the hottest of takes. He hasn't even been playing badly, by the statistics. He has always been a streaky player, and by his standards, a goal and two assists in five games isn't terrible – especially when he was willing to work so hard for them.
Also, his presence in the dressing room likely can't be overstated, and having England's top scoring player of all time feels pretty nice.
Only a fool would ignore all that Rooney has and continues to bring to his club of 12 years, but it's patent that something isn't clicking for this United team on the field. All the pieces seem to be there, but for some reason it still isn't working.
This game against Leicester has shown what many have suspected: Rooney doesn't fit into this team.
He's one of a couple of players remaining from the late-Sir Alex heydays of the '06 through '09 seasons, and has outperformed almost all of the deadwood added to the squad since. So he's been playing a long time. To drop him now would be huge. But if this squad works demonstrably better without Rooney, will Jose – who has been known to make big calls before – hesitate to make this one?
Jose Mourinho can clearly see this team works better sans Wazza as we all can, and I don't think anybody in the fanbase will shed a tear over Rooney if the results continue. So if Rooney continues starting there must be pressure from someone in the club. At this point in the season, the title already looks like Manchester City's to lose. Is Mourinho going to sacrifice a title challenge to appease someone who wants Rooney to still be starting?
Plus, by keeping the team underperforming because of one easily changeable aspect, it could begin to frustrate and upset the new stars brought in this year.
To do nothing is to pretend as if it isn't painfully obvious that Rooney's presence on the pitch is interrupting Zlatan's preferred deeper playing role, forcing the most expensive player in the world to be jammed into a position he doesn't belong in, and severing the crucial link between defence and offence that Mourinho identified when he was first brought in.
Another option could be to play Roons further back, and switch him and Pogba. He seems to want to play further back, and his ponderous manner on the ball would slow the attack less if he was starting deeper. But Herrera has put up some brilliant, energetic displays in front of the defence, and he was a great match for an in-form Mata at the weekend.
I respect Jose Mourinho not throwing a club icon unceremoniously to the curb, like Guardiola did to Hart, but at this rate, Wayne Rooney's not going to go out on the high he deserves to, and will instead be remembered partly for his floundering later career than as the star he's been for the vast majority of his time at the club. Should Mourinho decide to keep Rooney out of the starting line up, the England captain will have a difficult decision to make.
At the beginning of the season I told my friend that if Wayne Rooney was the weakest link on this team, there were worse problems to have. And I stand by that. But a problem is still a problem, and JoseMourinho needs to fix it.
More from Red Devil Armada
This article originally appeared on