Euro 2016 power rankings: Who looks strongest after the group stage?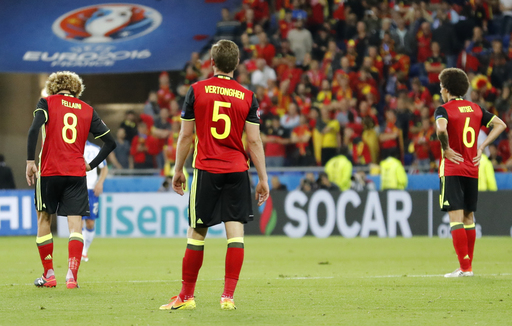 The Euro 2016 group stage is over. Eight teams have gone home (seriously, we played 36 matches to eliminate 33 percent of the field thanks to the 24-team format) and now it's time for the knockout stages.
About those knockout stages, have you seen the bracket? Half of it is stacked and the other half, well, enjoy.
But before we get to the round of 16, it's time to look back at the group stage. Specifically, it's time to rank all 24 teams now that they've all got three matches under their belts.
24. Russia
It's a good thing they are hosting the 2018 World Cup because they would really struggle to qualify for it.
23. Czech Republic
Every match felt like a miracle they didn't lose by more.
22. Ukraine
This kid still deserves better.
21. Turkey
The big question about Turkey coming into the tournament was whether their defense was any good. Now we know: it isn't.
20. Northern Ireland
They are tied with Iceland as the best feel good story of the Euros and that they made it to the knockout stages is incredible. It is also entirely a product of being put it in the same group as Ukraine.
19. Romania
It's probably not good when every goal you score comes via the penalty spot.
18. Albania
They were slightly better than Romania and that's all they needed to finish third in their group. Considering this was their first-ever major tournament and their level of talent, "slightly better than Romania" is pretty damn good.
17. Austria
Let's just pretend they weren't a popular dark-horse pick to make a deep run.
16. Sweden
Zlatan Ibrahimovic should have announced that he would retire from international soccer after the Euros prior to the tournament. Then everyone would have let Sweden win because they didn't want to see him go. Real tactical mistake there.
15. Slovakia
They conceded a ton of really good chances that opponents missed and had Marek Hamsik.
You could do a lot worse than lucky and Hamsik.
14. Republic of Ireland
When all you can really do is defend, you need a break or two to go your way. Ireland defended well and got a vital own goal against Sweden. That's not a knock, either, because defending well against Belgium, Italy and Sweden is not easy.
13. Iceland
One goal call summed up their entire Euros.
12. Wales
Gareth Bale only scored half of their goals. Somehow, that's a surprise.
11. Switzerland
Sometimes you're good … and sometimes the draw puts you in the same group as Romania and Albania.
10. Hungary
Their goalkeeper is a 40-year-old who plays in sweatpants, and their match against Portugal was drunk soccer. But somehow, they were also very competent, gave away few good chances and played entirely within themselves for much of the group stage.
9. Poland
Poland were a popular dark horse in this tournament and showed flashes of their ability, but they also struggled to create chances and Robert Lewandowski wasn't very good. Basically, Lewandowski figuring it out could fix all their problems, and that's a good bet.
8. Belgium
Marc Wilmots looks spectacularly out of his depth. His tactical choices are bizarre at best, and it doesn't look like they'll ever play as well as we think they should. Yet thanks to a spectacularly easy bracket, they look like a lock for the semifinals.
7. Italy
The Azzurri's win over Belgium was one of the most impressive performances of the group stage and their two other matches were underwhelming. Good luck trying to guess which of those is the real Italy.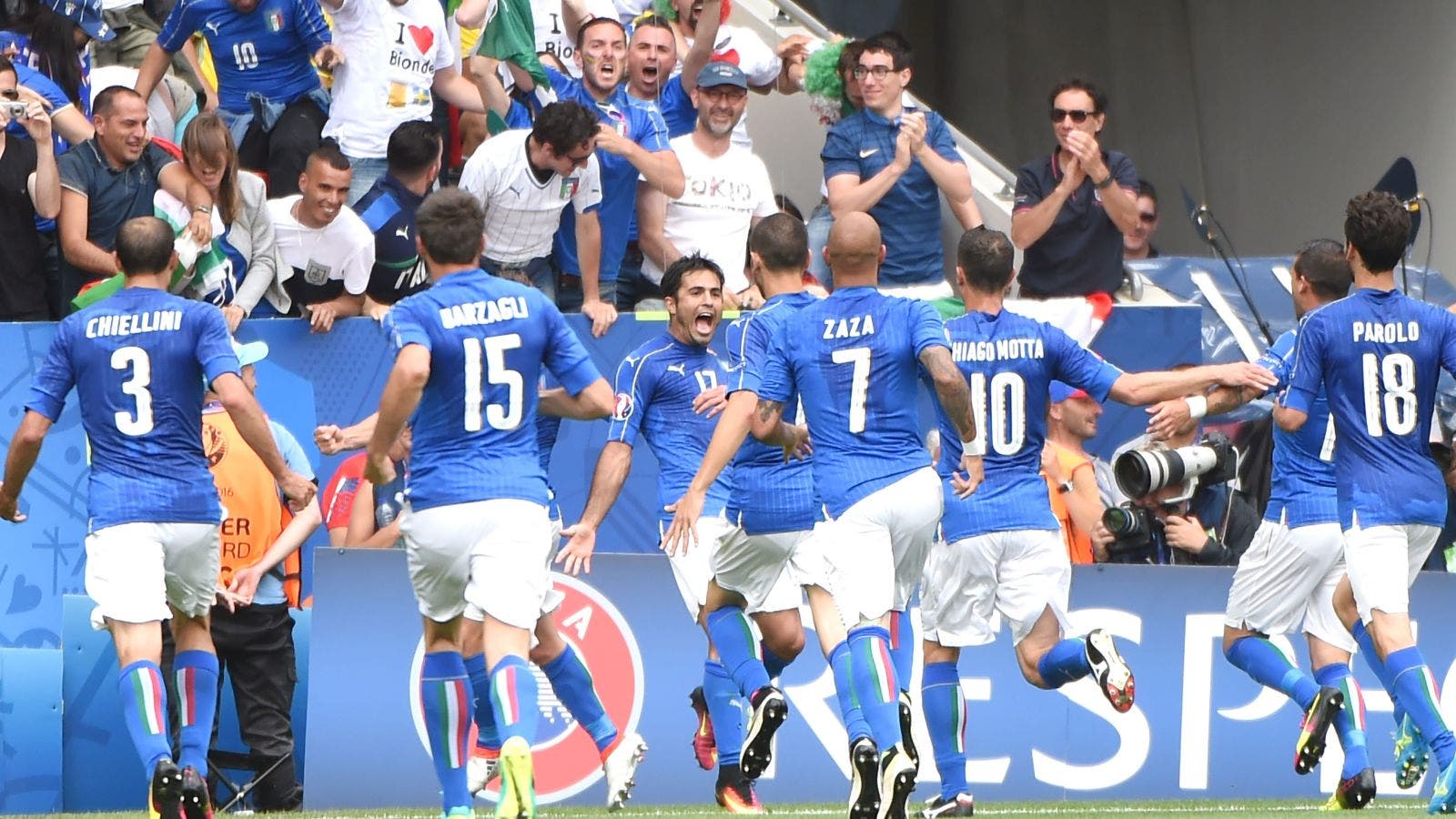 6. Portugal
Portugal were very good because they got the ball to Cristiano Ronaldo in dangerous spots a lot. And they were also bad because, for two matches, Ronaldo was very poor in dangerous spots.
Make sense? Of course not.
Then in the third match, Ronaldo was nothing short of brilliant, but Portugal weren't very good aside from him.
So no, they really don't make sense.
5. France
France are an incredibly talented team with question marks in defense, but those holes could be covered by arguably the best midfield in the tournament — or so the thinking went.
Then Didier Dechamps went around messing with the midfield and turning it into just an OK group. The good news is that when you have N'Golo Kante, Paul Pogba and Blaise Matuidi, there's a limit to how much you can really mess it up and, even if you do, Dimitri Freaking Payet is still there.
4. England
The Three Lions beat down on an overmatched group and yet only finished with five points and in second place. Their ability to drop points is truly unmatched, but their ability to coast to dominant stretches of play is just as impressive.
3. Croatia
How long have we been waiting for Croatia to break out? Each tournament was always going to be their turn to really contend.
Well here they are, contending. They were terrific at pretty much everything in the group stage and while a round of 16 clash with Portugal isn't exactly ideal, they are in the easy half of the bracket with a path to the final. And to think, they haven't even worn their red and white checkerboard shirts, so they still have good kit luck coming to them.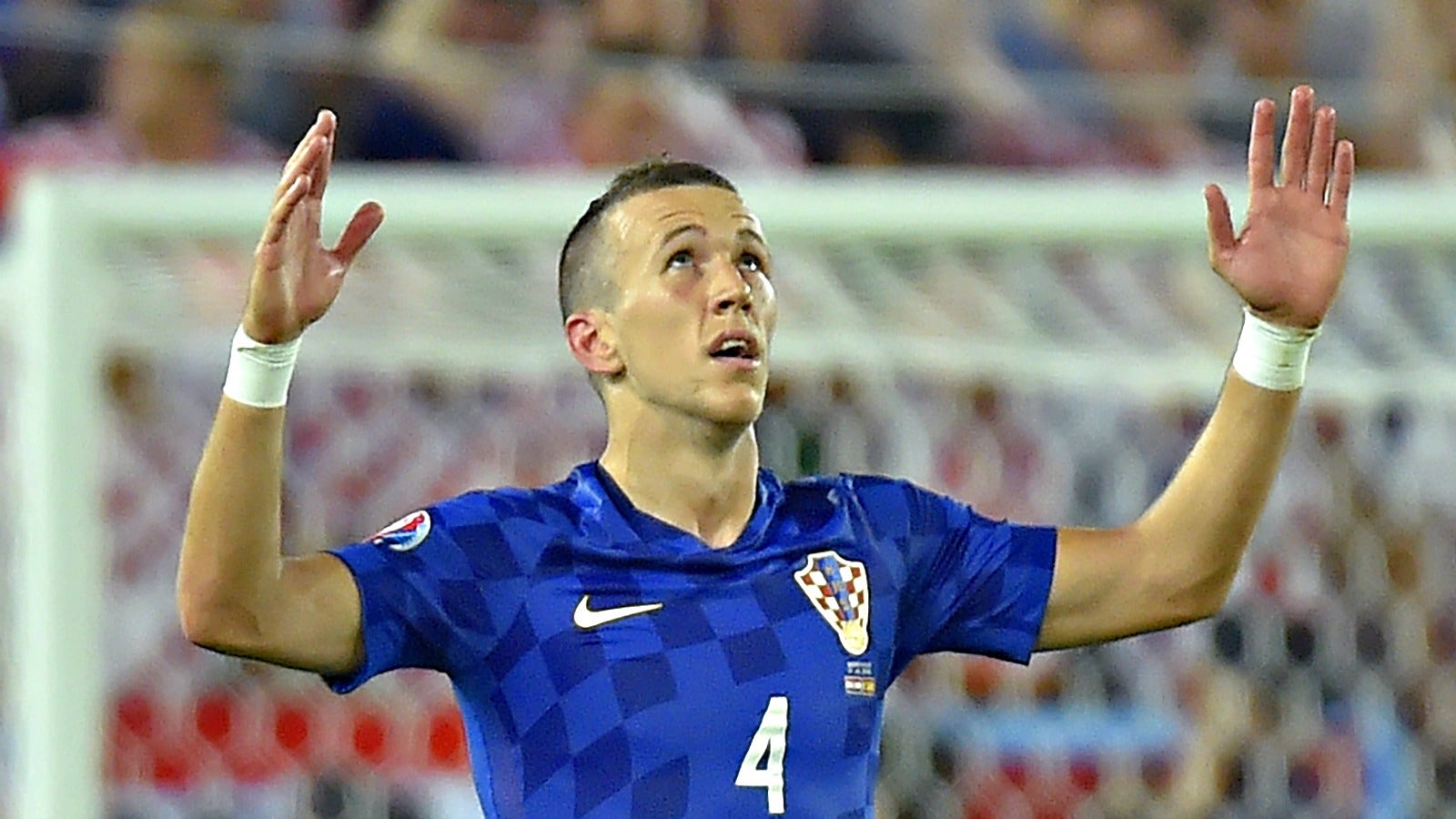 2. Germany
The top two are pretty clear. It's just a matter of whether you're picking Germany because they won a group with Poland, Ukraine and Northern Ireland — or picking Spain, which had two magnificent performances, but finished second when Croatia got the best of them.
Either way, you have the defending World Cup champions or defending Euro champions in good form, so you've made a wise pick.
1. Spain
There were some questions about who would play striker for Spain before the tournament. Then Alvaro Morata went out there and put on a masterclass, proving just how good he is and how perfect a fit he is for the system.
Oh yeah, and Andres Iniesta is a shiny golden passing god.