Arsenal: Theo Walcott's Past Has Been Left Behind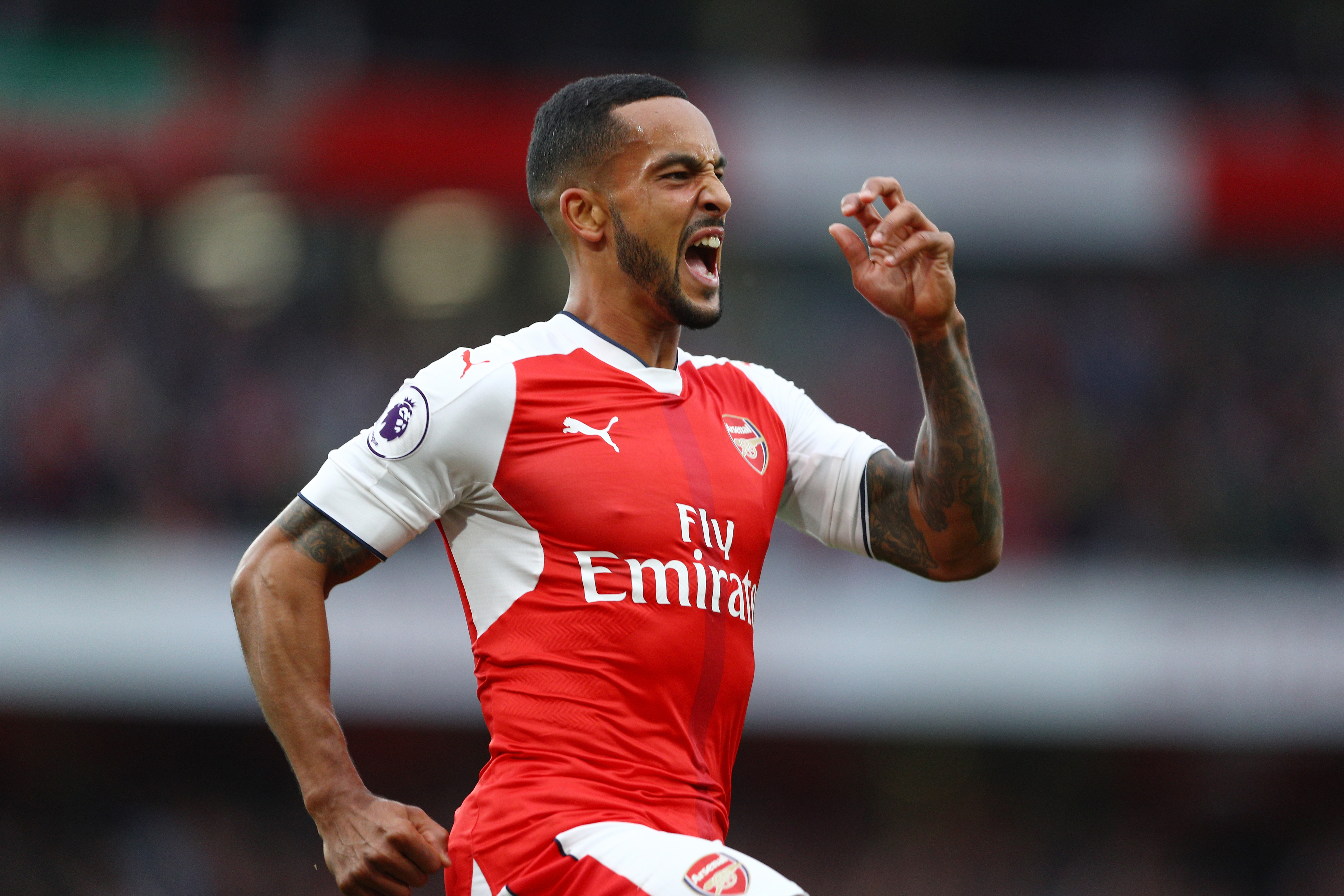 Arsenal's past is the past and nothing more, according to Theo Walcot. Appropiately, so too is Walcott's past the past and nothing more.
For the past couple Arsenal seasons, there has been one man who it has been my objective to see ousted – Theo Walcott. I did not understand his constant inclusion. I didn't understand how two good years translated to three years of trying to get back to those two good years.
The center forward project failed. Walcott was not up to the task. However, in a very mature move that impressed even me, he stepped aside and said he wanted to play out wide again. It was the first time I wanted to high-five Walcott in years.
This year has been something entirely different. Walcott has won me over this early in the season and there is no one I would rather see in that position than him. It's an odd feeling. After having so little faith in Walcott, to suddenly see the copious amount of faith that Wenger put in him finally pay off, it's something special.
Obviously the trick is prolonging that 'pay off' but as of right now, we have no reason to doubt it.
It's Walcott's recent comments about Arsenal that got me thinking about the speedy Englishman's current situation at Arsenal.
"But the past is the past, it's all about now," he said, regarding the Gunner's recent history.
More from Pain in the Arsenal
While I doubt Walcott meant this as a subliminal message towards all of his naysayers, that's how I took it. When a player is performing well, who cares what their past looks like? It's important to stop nitpicking for reasons that Walcott has to go and start focusing on how much he has improved.
So what if it took two, three season to get Walcott to where he is right now? In the end, are we not benefiting from it? Sure it would have been nice to have a more useful weapon in the attack these past couple seasons, but now, with Walcott looking magnificent, who would we rather have?
Living in the now is crucial and that's what we have to do with not only this Arsenal team, but with individuals like Theo Walcott as well.
I never thought I'd be at a point where I was excited about seeing what Theo could do next. Not since his breakout years when he won over everyone. But here we are, watching a dynamic Theo look like a working member of this high-power attack.
This article originally appeared on