Raiders GM wants to know Marshawn Lynch's decision before the NFL Draft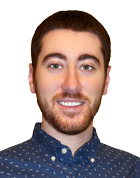 The Oakland Raiders have a gaping hole at running back after letting Latavius Murray walk in free agency. Marshawn Lynch has been linked to his hometown team for some time and appeared to be on track to signing a contract with them last week, but nothing has come to fruition yet.
Now the Raiders are left waiting. If Lynch wants to play for them this season, he'll have to make a decision soon – like, in the next week.
General manager Reggie McKenzie is seemingly making a deadline of the draft, which kicks off on April 27.
"At some point, you'd like to know," McKenzie said Friday, via the Las Vegas Review-Journal. "Prior to the draft is that point."
Lynch appears to be on board with playing in Oakland this season, but he has to agree to terms of a contract. After that, the Raiders have to work a trade out with the Seahawks in order to add him to the active roster.
Neither of those things has happened yet despite Lynch showing interest. Head coach Jack Del Rio said by "every indication he was excited to play for the Oakland Raiders."
We'll just have to wait and see what happens with the always-mysterious Lynch while the Raiders do the same. If he doesn't commit to returning, they could look at a running back early in the draft.