Jon Jones' brother suspended from NFL for violating PED policy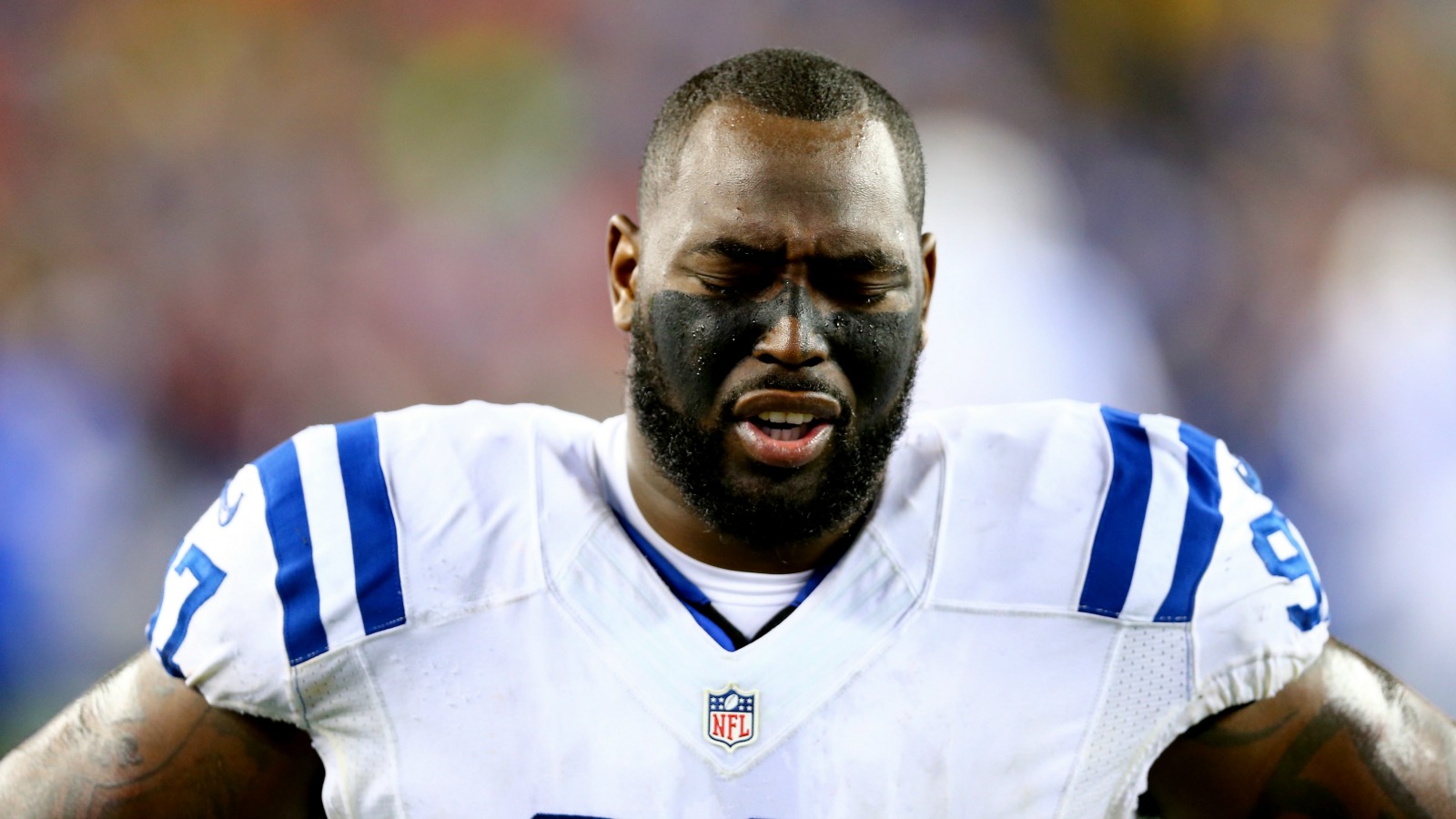 The Jones brothers are dropping like flies out here.
A week and a half after a positive test for performance-enhancing drugs forced his brother, UFC star Jon Jones, to withdraw from UFC 200, Indianapolis Colts defensive lineman Arthur Jones has been handed a four-game suspension from the NFL for violating the league's PED policy.
#Colts DL Arthur Jones is suspended without pay for the first four games of the 2016 regular season for violating the NFL policy on PEDs

— Ian Rapoport (@RapSheet) July 22, 2016
Jones will serve a suspension that will last through the Colts' Week 4 game against the Jacksonville Jaguars in early October. The 30-year-old lineman will lose $588,235 in salary for sitting out the four suspended games.
This is just the latest setback for Jones, the eldest brother of Jon Jones and Arizona Cardinals linebacker Chandler Jones. The 30-year-old lineman has battled ankle injuries and played in only 12 games since signing a five-year, $33 million contract with Indianapolis in 2014.
There's also the timing of Jones' suspension, which comes hot on the heels of Jon's positive PED test and will raise more than a few brows.
This leaves Chandler the last Jones standing without a performance enhancing drug controversy floating over his head. Chandler did have a scare with synthetic marijuana last fall, but freaking out and turning yourself into the police is whole other beast than trying to re-engineer your bodies hormone outfit for an athletic advantage.
Dan is on Twitter. Stay off the juice and the K2, kids.