Five Best Buccaneers' Quarterbacks of All Time
Alan Schechter/FanSided via The Pewter Plank

Fansided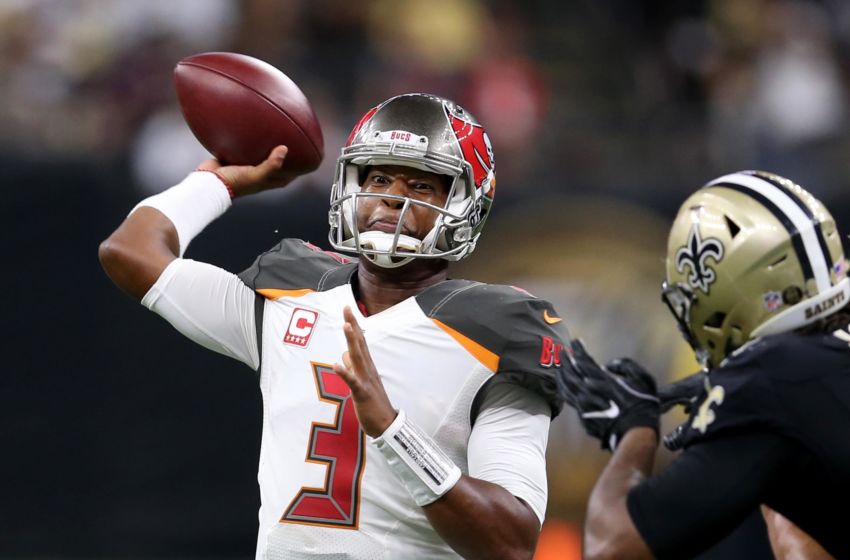 Who are the five best Buccaneers quarterbacks in franchise history?
More from The Pewter Plank
Jameis Winston is well on his way to being the face of the Buccaneers franchise for a long time. He completed over 60% of his passes in 2016 and threw for 4,000 in each of his first two seasons.
But he doesn't belong on this list yet.
So who does? As we go back and look at Bucs history starting in 1976, there is one overriding theme. That theme is defense. Even when the Bucs were going winless, they had players like Lee Roy Selmon on the defensive side of the ball. In the late 90's into the 2000's, you all know the names. Warren Sapp and company will live in fans' memories for decades to come.
But, believe it or not, we can go through and find five quarterbacks that belong on this list. None of them are named Jameis Winston, and not Steve Young either.
We start with number five. 5. Trent Dilfer
Yes, Trent Dilfer. He was the sixth overall pick of the draft by the Bucs. Dilfer was never known as a "great" quarterback and would have gotten that moniker "game manager" today. But, he did win ten games in a season (1997) and went to the Pro Bowl. From 1997-1998, Dilfer threw 21 touchdowns each year versus 11 and 15 interceptions, respectively. He won 18 of 32 starts over that period. In ten games started during the 1999 season, Dilfer won seven of them, marking a third straight solid year before he left for Baltimore and a Super Bowl victory.
In his career, Dilfer threw for 12,969 yards during six years in Tampa Bay. He posted a .500 record (38-38), and threw 70 touchdowns versus 80 interceptions. The yardage puts Dilfer third on the franchise's all-time list. The Bucs went to the playoffs two times with Dilfer under center. Each of his 21 touchdown seasons ranked him in the top ten in the NFL.
He wasn't the greatest, but his spot on the list is well-deserved.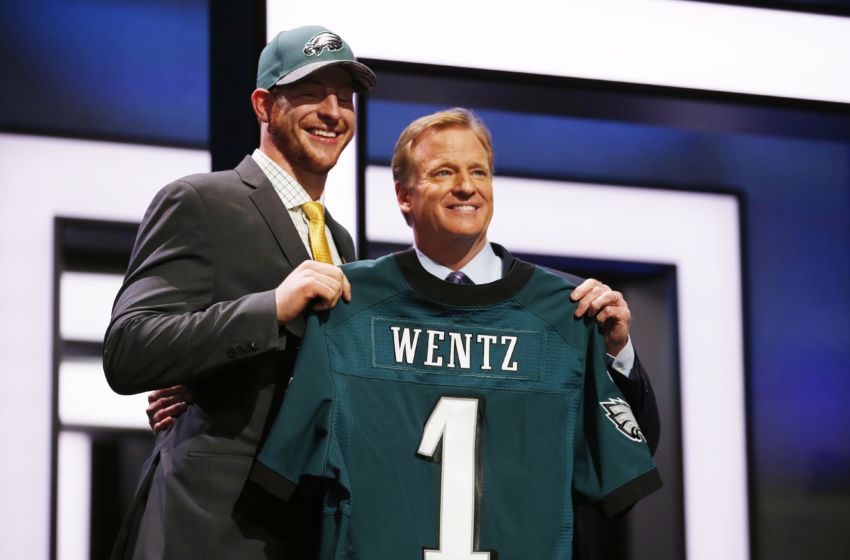 Jared Goff (above) was the first pick of the most recent draft, but our number four choice was the first selection of the 1987 NFL draft. Vinny Testaverde won the Heisman Trophy at the University of Miami and was expected to bring big things to Tampa Bay. What occurred was 14,820 passing yards over six seasons with the Bucs, best in franchise history.
Don't get me wrong, he isn't on the list because of his record leading the team. His record as the Bucs starter was 24-48. The most games they ever won with Testaverde in charge was six, and he never threw for more than 20 touchdowns in a season. When he did that, led the league in interceptions with 22.
It probably didn't help to see Testaverde post career highs after leaving Florida either.
His best day as a Buccaneer was one of his last. In week 2 of the 1992 season, the Bucs dominated the Packers, beating them by a 31-3 score. That day, Testaverde went 22-25 for 363 yards and two touchdowns, showing he did have great potential.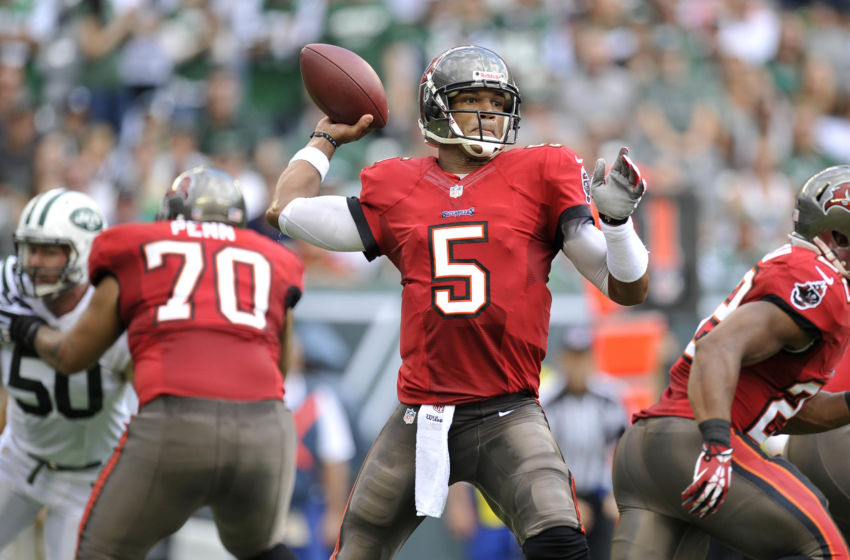 Now here is a player that didn't leave Tampa Bay on great terms, but he did have some success while he was here.
Josh Freeman was the 17th pick of the draft in 2009, the same class that gave us Matthew Stafford and Mark Sanchez. After a rookie season that saw Freeman start nine games, he showed ability in the second year, leading the Bucs to ten wins. He completed 61% of his passes and threw for 25 touchdowns versus only six interceptions. The Bucs thought they had the quarterback of the future.
He had an off-year in 2011, but things got better in 2012, with 27 touchdowns versus 17 interceptions. In 2013, Freeman missed the team photo and he wasn't named a team captain. Tempers flared on both sides of this coin and Freeman was released after unsuccessful trade attempts.
Even though it ended badly, Freeman's 13,534 passing yards are good for second in team history, and his 80 touchdowns are the best in team history.
Williams' most famous work may have been with the Redskins, but one could argue that he did his best work as the quarterback of the Bucs.
After Tampa Bay won two games over its first two seasons, they made Williams the 17th pick of the 1978 NFL draft. He went on to post records over .500 in three out of five seasons he played in Tampa Bay. That first full year as a starter, the team went 10-6 and in 1980, although the team went 5-10-1, Williams had his best year with the team, throwing 20 touchdown passes versus 16 interceptions.
For our younger readers, 20 touchdown passes were a lot back in 1980. The game was different.
Williams would have had a longer career in Tampa Bay if it weren't for the owner. Then-owner Hugh Culverhouse would not give Williams market value, even though the play clearly showed that he deserved it.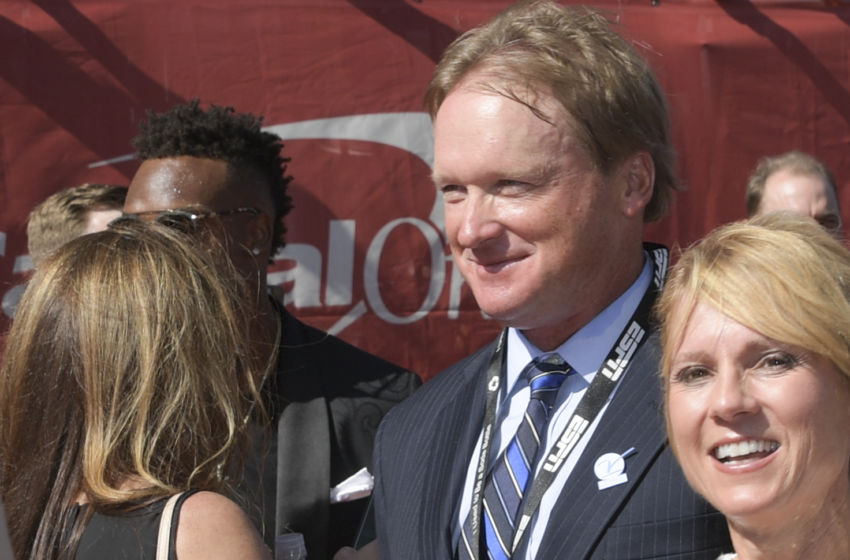 Our number one choice was from back in the days of Jon Gruden, and he brought some happy times with him.
After seven years with the Vikings and two with the Redskins, Brad Johnson arrived in Tampa as a 33-year-old quarterback that could put points on the board. After leading the Bucs back to the playoffs in 2001 with a 9-7 record, he came into his own in 2002. Every Bucs fan knows what the result of the 2002 season was. They were led by a great defense, but the offense was led by the direction of Johnson. He had the year of his life, throwing 22 touchdowns versus only six interceptions.
In the run to the Super Bowl title, Johnson threw six touchdowns versus three interceptions. The very next year, Johnson threw for 26 touchdown passes though the team only went 7-9. In four years with the Bucs, he threw for 10,940 yards, good for fifth in franchise history. He had a +.500 record at 26-23, and his 64 touchdowns are also fifth in team history.
Did I get the order right? Sound off in the comments below.
This article originally appeared on