Cardinals ban the Cubs' 'Try Not to Suck' shirts from Busch Stadium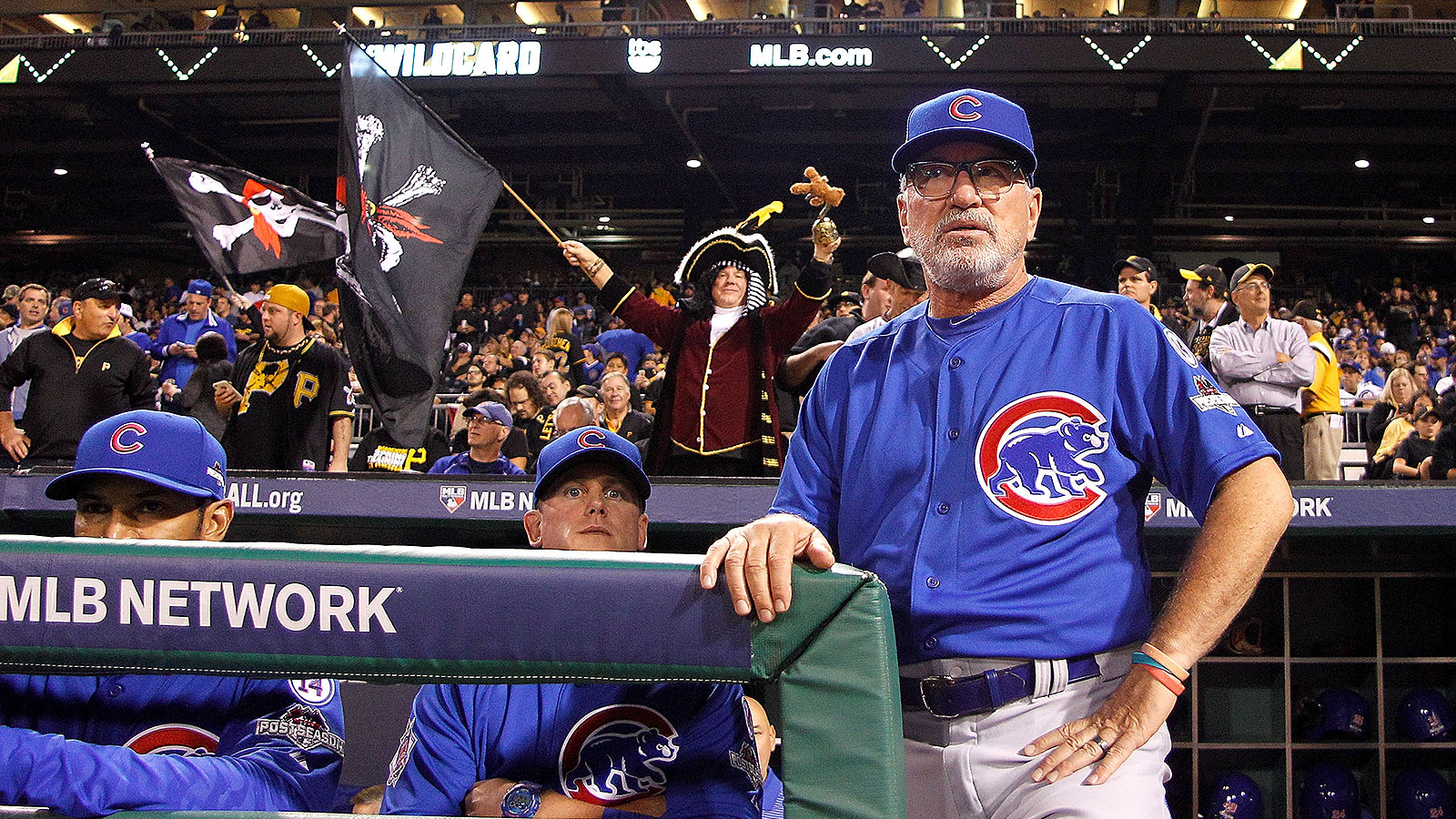 It may be April, but rest assured: the Cardinals are already Cardinals-ing in mid-season form.
Per the St. Louis Post-Dispatch's Derrick Goold, the Cardinals have banned a new, Joe Maddon-inspired Chicago Cubs shirt from enterting the premises at Busch Stadium this season.
The ban occurred after Cubs fans showed up for their first away game of the season against the Cardinals wearing shirts emblazoned with "Try Not to Suck"—a phrase Maddon coined earlier in the year when asked what the team's gameplan would be coming into the season.
Joe Maddon has the best response to Busch Stadium banning his "TRY NOT TO SUCK" shirts. https://t.co/6DZdrgD5g6 pic.twitter.com/7tV1SOS92N

— 101WKQX (@101WKQX) April 21, 2016
Fans wearing the shirts—which are sold to benefit Maddon's charitable "Respect 90" Foundation—were asked to remove them or turn them inside out.
As Goold notes, "sucks" is a hard line the Cards draw in stadium attire. The team even applies its ban on the word to "Cancer Sucks" shirts. Can't wear that in Busch Stadium, because decency.
The one good thing born out of this hubbub is Maddon's reaction to having his shirt banned. He tickled by it, if not happy with the additional marketing its given the shirts.
"I find it humorous, actually," Maddon said. "I'd love to know the definition of why they're offensive in any way, shape or form. I'd love the full explanation as to why they find it offensive. And I said if you do it offensive, you really have to dig down deeply and understand why that you find that dirty in some way…I don't find it that way at all."
"It's much better if you make a big deal out of it," Maddon told the Chicago Tribune's Mark Gonzales. "Let someone blow your horn, and the sounds travels twice as far."
The guidelines Maddon's shirt violates are laid out vaguely under a Busch Stadium tenet titled "Ground Rules for Fans," which bans "obscene or indecent clothing" that will "detract from the guest experience."
The Cardinals are in the process of reviewing their clothing guidelines, which are very, very vague. Then again, you'd think with such room for interpretation left open, you wouldn't have cancer awareness and pro-charity shirts being stripped off guests' backs.
Dan is on Twitter. "The Cardinals' dress code sucks." ["Oooh" escapes from the studio audience.]