Matt Duffy recalls poignant gesture by McGehee that's stuck with him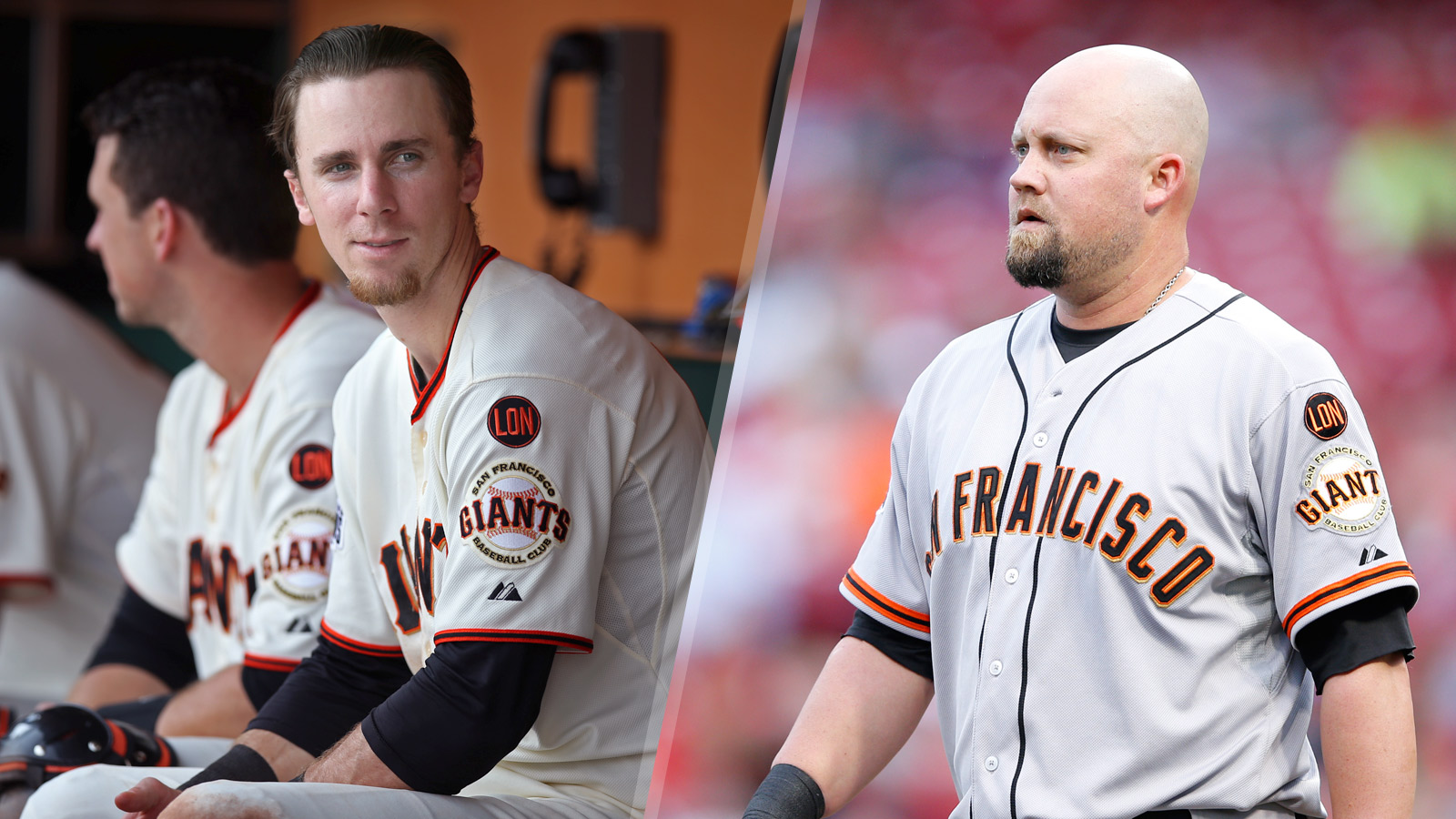 In a piece for the Players' Tribune, San Francisco Giants rookie third baseman Matt Duffy recalls what he refers to as the "lesson that's meant the most" to him during his tenure with the defending world champions.
Duffy, who has asserted himself as a candidate for NL Rookie of the Year in his first full season in the majors, pulls the curtain back on the culture that has made the Giants so successful under Bruce Bochy.
Among the highlights of his brief stint with the Giants so far, the 24-year-old third baseman reveals that he was very warmly received upon his arrival to the team and has learned valuable lessons from his caring teammates, from not being star-struck to not rushing in the field.
The incident that he says has had the biggest effect on him to date came when veteran third baseman Casey McGehee was sent down to the minors in May after struggling mightily in his first couple months with the Giants.
With McGehee faltering, Duffy supplanted him as the Giants' everyday option at the hot corner.
What happened the day McGehee was designated for assignment is something that he will forever cherish:
Right from the start, Casey took me under his wing. He taught me something every day: a tip here, a pointer there. Really — every day, with Casey, I learned something new. Even on his off days, when I'd play for him, he'd help me from the bench: scout for me; talk me through things; adjust my positioning depending on how a batter was swinging.

When Casey began to struggle, my name appeared in the starting lineup more and more. And still he coached and mentored me.

On May 26th, we were in Colorado to play the Rockies. It was a couple of hours before the game. Casey tapped me on the shoulder.

"Step into my office," he said, leading me to a storage closet in the Rockies' visiting clubhouse. He shut the door. I thought he was just giving me another pointer, or maybe I did something wrong that I hadn't realized.

Then I saw he had tears in his eyes.

I thought, "Oh, no." I knew immediately.

"Hey, they're sending me out," he said. "I just want you to understand that this isn't your fault. You did what you were supposed to do — which is to force the issue. And you did that. You shouldn't feel bad. You did great. When I was a rookie in Milwaukee, I took Bill Hall's job — and I felt bad for a month. Probably more. I don't want you to do that. That's important to me. Do not feel bad for one second."

I didn't know what to say.

It was a stunning gesture. In that moment, he had shown me what true generosity and selflessness looked like. He had lifted a huge weight off my shoulders: This amazing thing had happened to me … and I didn't have to feel guilty.

It was like Hunter wiping away my fear and anxiety during those first few minutes at my locker — but on a much larger scale. Both moments, in their own way, delivered the same message: We're a band of brothers. And we look out for each other.
McGehee was eventually picked up by the Miami Marlins after being released by the Giants in July, and Duffy has had an excellent rookie season, hitting .301/.339/.437 with 10 home runs and 71 RBI in 131 games.
(h/t Players' Tribune)