Three horses with major shot at upending California Chrome in Belmont
California Chrome's bid to win the Triple Crown in the Belmont Stakes on June 7 has captured the attention of both the media and casual sports fans, and that's a great thing for horse racing.
But serious horseplayers have never needed a Triple Crown possibility to know the value of the Belmont Stakes. This final leg of the Triple Crown has an excellent record for producing profitable winners.
Three times in the last five years, the winner of the Belmont Stakes has done so at a price between $25-$30 for a $2 win bet. I refer to Summer Bird in 2009 ($25.80), Drosselmeyer in 2010 ($28) and Palace Malice in 2013 ($29.60).
I want to focus on these three horses and their potential counterparts in the 2014 Belmont Stakes field. I certainly don't mean to exclude Ruler On Ice, who cashed at a whopping $51.50 in 2011, but he was counterbalanced by Union Rags, who won at a short $7.50 price one year later.
The triumvirate of Summer Bird, Drosselmeyer and Palace Malice best exemplifies the typical Belmont payoff we have seen recently, and there are three horses in the 2014 race that current odds place in the same ballpark.
If we're going to have another winner in this price range, it's going to be — based on the current betting numbers posted at OddsShark.com — Commanding Curve (12-1), Tonalist (12-1) or Wicked Strong (12-1). Those horses would produce not quite $25, but close to it, and after these three it's a big jump to the true long shots that start with Samraat at 25-to-1.
Therefore, let's review what the prior track record was of the three previous winners and then compare them to this year's hopefuls.
Summer Bird
Ran fourth and first in two races at Oaklawn Park that prepared him for the Arkansas Derby at that same track, where he finished third.
Then finished sixth in the Kentucky Derby.
Drosselmeyer
Ran five races at Saratoga Race Course, Belmont Park, Keeneland Race Course, Churchill Downs and Gulfstream Park and finished in the top three all five times, including two wins.
Finished fourth in the Risen Star Stakes, followed by a third in the Louisiana Derby.
He then finished second at the Dwyer Stakes at Belmont.
Palace Malice
His first three races at Belmont, Saratoga and Gulfstream produced a win sandwiched between two seconds.
A third-place finish at the Risen Star followed, then a seventh-place finish in the Louisiana Derby, before a second-place finish in the Blue Grass Stakes.
Palace Malice then competed in the Kentucky Derby and finished 12th.
It's notable, though not altogether surprising, that none of these successful Belmont runners ran in the Preakness Stakes. All three horses have some type of background running in Arkansas or Louisiana (the Risen Star is held at Fair Grounds in New Orleans), although we might be inclined to treat that as coincidence.
Now let's compare the records above with the three horses running in about the same price range for 2014 …
Commanding Curve
He finished sixth in his career debut at Saratoga, then followed up with three top-three finishes at Churchill Downs (2nd, 3rd, and 1st).
Commanding Curve next went to New Orleans for the Risen Star and finished sixth, before following with a third in the Louisiana Derby.
Commanding Curve then finished second to California Chrome in the Kentucky Derby.
Tonalist
A fourth-place finish at Aqueduct preceded Tonalist going south to Gulfstream for two races that produced a win and a second-place finish.
He then returned to New York and won the Peter Pan Stakes at Belmont Park.
Wicked Strong
Three races on the New York circuit at Belmont and Aqueduct produced a second, first and third, respectively.
He then went to Gulfstream for the Holy Bull Stakes and had a rough outing, coming in ninth. A fourth-place finish at Gulfstream followed, and after that came his victory in New York in the Wood Memorial Stakes.
A solid fourth-place finish in the Kentucky Derby was his last outing.
If we draw some historical comparisons, we can note that Commanding Curve has the same background of running in Louisiana that Drosselmeyer and Palace Malice shared. How much weight you choose to assign that is, of course, up to you.
Tonalist has a similar background to Summer Bird — it's not a long résumé but it's consistent. Tonalist has never finished outside the top four in any race, and Summer Bird hadn't either until a sixth in the Kentucky Derby. Given the size and quality of the Derby, even a sixth fits the general pattern of consistent performance.
None of this year's hopefuls has a foundation as strong as the one Drosselmeyer brought to the table in 2010. The better question here is why Drosselmeyer was available at such a good price in a Belmont Stakes that did not include either the Kentucky Derby winner (Super Saver) or the Preakness winner (Lookin At Lucky).
What does all this mean for 2014? Are Commanding Curve, Tonalist or Wicked Strong going to be the latest horse to cash a ticket on the high side of $20? Or is the burden of running in the same field as California Chrome too much to overcome?
We're less than a week from race day, so final decisions have not been made. What I can tell you is that, if we had to step up to the window today, one of these three horses would be in my trifecta and I'm still seriously considering picking that horse to upend the Triple Crown dreams of California Chrome.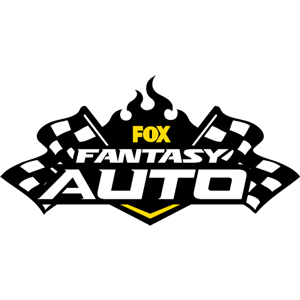 FOX Fantasy Auto
Form a Racing Team, Compete for Prizes
Play Now!