Super Saver is early favorite for Arkansas Derby
Noble's Promise won't be Lookin At Lucky when he runs in the
Arkansas Derby.
After losing his last three races to the California-based colt,
Noble's Promise has escaped his nemesis at least until they meet in
the May 1 Kentucky Derby.
After some consideration, trainer Bob Baffert skipped Saturday's
$1 million Arkansas Derby in favor of last weekend's Santa Anita
Derby, where Lookin At Lucky finished a troubled third.
Until Baffert made up his mind, though, trainer Kenny McPeek
briefly considered running Noble's Promise in Saturday's Blue Grass
at Keeneland.
"Any time a horse that's that talented goes someplace else is a
positive," McPeek said. "We would like to be able to win it and
not have to stress real hard to win it either. So can we get the
best of both worlds? It's hard to say. We're going to find
out."
Not that Noble's Promise won't have competition in the richest
Kentucky Derby prep in the country. In a mild surprise, Todd
Pletcher-trained Super Saver was made the early 9-5 favorite
Wednesday over Noble's Promise at 2-1.
"I was a little surprised by that," said McPeek, whose colt
has yet to finish out of the money in seven starts. "He's been a
real consistent colt. We don't expect that to change."
Super Saver and Calvin Borel, known for his two rail-skimming
upsets in the Kentucky Derby, drew the rail for the 1 1-8-mile
race. Dublin, third in the Rebel behind Lookin At Lucky and Noble's
Promise, will break from the No. 2 post.
Noble's Promise drew outside of those two speed horses in the
No. 3 post.
Noble's Promise and Dublin are already assured spots in the
20-horse Kentucky Derby field. Noble's Promise is No. 2 on the
graded stakes earnings list with $708,000, while Dublin is 14th
with $273,208.
With the earnings issue out of the way, McPeek wants to see how
Robby Albarado – his third different jockey in three races – does
in saving some juice for the final quarter of a mile.
"The last three races in a row this colt has kind of hung a
little bit the last eighth of a mile," McPeek said. "It's a
matter of him timing the ride a little bit better. The last race
gave him a little bit better idea how long he needs to sit and
wait."
Noble's Promise was second by a head to Lookin At Lucky in his
3-year-old debut in the Rebel last month at Oaklawn Park. Super
Saver finished third in his 3-year-old debut in the Tampa Bay
Derby.
As a 2-year-old, Noble's Promise won three consecutive races
before his three-race skid against Lookin At Lucky began in last
year's Breeders' Cup Juvenile. Lookin At Lucky was second to Vale
of York, while Noble's Promise was third.
"I really only wanted two races in him before the Derby because
he had plenty of foundation," McPeek said. "He already had the
graded earnings. He had no pressure and it's been really smooth
with him. He's been the easiest horse we have ever brought into
these types of races over the years and hopefully it
continues."
Money is an issue for other Arkansas Derby starters.
Super Saver needs a top-three finish to run in the May 1 Derby.
He is 25th with earnings of $163,832. Uh Oh Bango is 21st with
$187,952 and needs a top-four finish. First place in the Arkansas
Derby is worth $600,000, second is worth $200,000 and third worth
$100,000.
Hall of Fame trainer D. Wayne Lukas saddles 7-2 Dublin and 8-1
Northern Giant in the Arkansas Derby. Dublin has a third and second
in two starts this year on the dirt at Oaklawn after winning twice
as a 2-year-old.
"I got him right where I want him. He's doing really well,"
the four-time Kentucky Derby winner said. "The trip he had in the
Rebel Secretariat couldn't have handled and he still ran well. He's
done better since then so I feel really good."
Dublin is ridden by Terry Thompson, who led the colt to a
runner-up finish in the Southwest, got replaced for the Rebel, then
regained the mount for Saturday's race.
The Arkansas Derby field in post position order, with jockeys
and odds: Super Saver, Borel, 9-5; Dublin, Thompson, 7-2; Noble's
Promise, Albarado, 2-1; Northern Giant, Victor Espinoza, 8-1; Uh Oh
Bango, Shaun Bridgmohan, 15-1; New Madrid, Abel Castellano Jr.,
20-1; Berberis, Aaron Gryder, 30-1; Line of David, Jon Court, 15-1;
and Pulsion, Corey Nakatani, 15-1.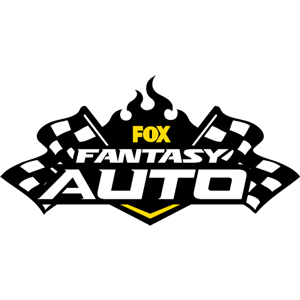 FOX Fantasy Auto
Form a Racing Team, Compete for Prizes
Play Now!