Jockey, steward cited for multiple violations
Kentucky racing officials say jockey John Velazquez and chief
racing steward John Veitch broke the rules during the running of
the Breeders' Cup Ladies Classic last fall.
The Kentucky Horse Racing Commission determined Thursday there
is "probable cause" to cite both Velazquez and Veitch for
violating state racing guidelines during mare Life At Ten's
participation in the 1 1/8-mile race at Churchill Downs.
The case now moves to a hearing officer, who will determine
whether the violations occurred and could recommend disciplinary
action.
Velazquez told TV commentators moments before the race the then
5-year-old horse didn't warm up properly on the track before
heading to the starting gate.
Life At Ten, owned by Candy DeBartolo and trained by Todd
Pletcher, was not scratched and went off as the 7-2 second choice.
She was never a factor, however, jogging behind the field for the 1
1-8 mile race, finishing last in the field of 11.
A postrace exam found no major health issues, but the bizarre
scene led to a four-month investigation into the circumstances that
allowed her to compete.
Though a summary of the 161-page report determined there was
"no evidence of intentional wrongdoing or nefarious or fraudulent
activity." Investigators said there was a "systetmatic breakdown
in communications" and a "failure of common sense to
prevail."
Velazquez, an Eclipse Award winner as one of the sport's top
riders, was charged with three violations.
Officials claim the jockey either should have alerted
veterinarians about his concerns over the horse's health or given
her a normal ride. For doing neither, he is cited for engaging "in
conduct that is against the best interest of horse racing."
Velazquez, who could not be reached for comment on Thursday,
told investigators he didn't believe Life At Ten would have been
scratched even if he had subjected her to an examination.
"How (were) they going to scratch her?" he told investigators
in December. "She's not lame, I mean. She's not limping. What were
they going to say, she's too quiet to run?"
Though the report allows there were conflicting opinions on
whether Life At Ten should have been scratched, KHRC veterinarians
– Dr. Mary Scollay and Dr. Bryce Peckham – told investigators if
Velazquez presented Life At Ten for evaluation before the race, she
would not have been permitted to compete.
Racing officials claim Veitch, a Hall of Fame trainer, and the
other two stewards on duty failed to carefully monitor the
situation.
Though stewards were alerted to Velazquez's comments that Life
At Ten was not warming up as usual by a television producer, they
took no action. Veitch also failed to require Life At Ten to submit
a postrace urine test or to properly investigate her unusual
behavior according to the report.
Veitch, who attended Thursday's meeting, declined comment. KHRC
executive director Lisa Underwood said Veitch would remain in his
role at chief steward.
The stewards did look into the matter shortly after the Nov. 5,
2010 race but determined neither by Velazquez or Pletcher did
anything wrong.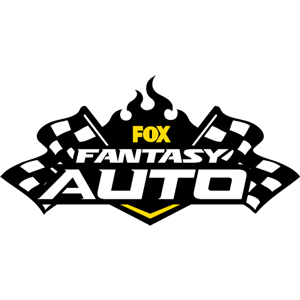 FOX Fantasy Auto
Form a Racing Team, Compete for Prizes
Play Now!