Making the Grade: Preakness contender Social Inclusion
Making the Grade, which will run through the 2014 Belmont Stakes, focuses on the winners of the big races, usually from the previous weekend, who could impact the next Triple Crown. We'll be taking a close look at impressive winners and evaluating their chances to win classic races based upon ability, running style, connections (owner, trainer, jockey) and pedigree.
This week we take a closer look at Social Inclusion, a Grade 1-placed winner who could be Kentucky Derby winner California Chrome's biggest challenger in the Preakness Stakes on May 17 at Pimlico Race Course.
This edition of Making the Grade is a little bit different in that the profile focuses on a 3-year-old who has yet to post a breakthrough stakes win but looks like, on paper at least, the top threat to Kentucky Derby victor California Chrome in the Preakness. This is the 3-year-old whose owner reportedly was offered as much as $6 million for a percentage of the colt earlier this spring after he defeated highly regarded Honor Code by 10 lengths. Let's see what all of the hype is about.
Ability: A $60,000 purchase at the 2012 Keeneland September yearling sale, Social Inclusion did not make his career debut until Feb. 22 when he won by 7½ lengths at 9.10-to-1 odds going three-quarters of a mile on the main track at Gulfstream Park. He completed the 6-furlong race in a sprightly 1:09.35 and was assigned a 94 Equibase Speed Figure. Needless to say he would not flirt with double-digit odds in his next start.
Stretching out to 1 1/16 miles on March 12 at Gulfstream, Social Inclusion was sent off as the 7-to-5 second betting choice behind Grade 2 winner Honor Code. He quickly took command and powered to a dominant victory, setting a track record of 1:40.97 for the distance while defeating Honor Code by 10 lengths. The 103 Equibase Speed Figure placed him in elite company in the 3-year-old division and suddenly the racing world was buzzing about Social Inclusion.
Stepping up to a Grade 1 race for his stakes debut, Social Inclusion again opened a clear lead but could not shake off graded stakes winner Samraat, and late in the Wood Memorial Stakes fast-finishing Wicked Strong inhaled both of them to win New York's marquee Kentucky Derby prep race.
Both Wicked Strong and Samraat ran well in the Kentucky Derby, finishing fourth and fifth, respectively, in the 19-horse field. The 102 Equibase Speed Figure that Social Inclusion earned in the Wood Memorial is indicative of a similar performance to his record-setting win rather than a step back.
So far, Social Inclusion has shown he a fast horse, but I would have liked to see him battle back to beat Samraat. He wasn't going to hold off Wicked Strong that day, but he will need to show a lot more fight to hold off a formidable foe like California Chrome. Owner Ron Sanchez said he believes the Wood Memorial will serve as a learning experience for Social Inclusion.
"We got the worst post, and the horse didn't break well at all, and then [jockey] Luis [Contreras] had to rush him a little bit and the horse hung a little wide, but the main thing was the horse learned that they will be faster," he said. "It was very disappointing not to be in the Derby, but I think it was better for the horse, because running the horse in the 20-horse field is not what you want for the horse if you want to keep them healthy. So that day we learned that sometimes things happen for a reason and our main goal was coming to the Preakness."
Running style: So far, Social Inclusion has shown just one running style: go right to the front and try and lead from start to finish. Two of the last five Preakness winners led from start to finish – Oxbow last year and Rachel Alexandra in 2009 – and Shackleford in 2011 was a close second throughout before taking control on the far turn. From that Perspective, it looks like the Preakness is a better setup for Social Inclusion than the Kentucky Derby.
One concern is that a foot bruise prevented Social Inclusion from running last week, but Sanchez said he is close to 100-percent.
"It was a minor issue, and I didn't want to go in the race because this big race was coming in two weeks. So we scratched and we decided to let him heal and treat him," Sanchez said.
Connections: Manny Azpurua took out his trainer's license in the U.S. in 1980 and has amassed nearly 1,000 victories. Before he came to the U.S., he was an elite trainer in his native Venezuela, where he won more than 3,500 races. His father was a founding member of the Venezuelan Jockey Club and his brothers Leo and Eduardo both train horses.
Some of Azpurua's top U.S. runners include recent graded stakes winners Wildcat Lily and Hey Leroy, Grade 3 winner Weigelia and 2006 Smile Sprint Handicap winner Nightmare Affair, who earned more than $1-million in his career. Opening Lead won seven stakes for Azpurua in the 1980s.
Social Inclusion would be Azpurua's first Grade 1 winner should he win the Preakness and would make Azpurua, 85, the oldest trainer to win the second jewel of the Triple crown.
"He's a strong colt, but he's a May foal. I expect a lot of good things from him," Azpurua said. "I believe he hasn't shown us all of his potential. Maybe I'm wrong, but something tells me he's a special horse."
Rontos Racing Stable is the racing operation of Ron Sanchez, who also races the aforementioned Wildcat Lily and Hey Leroy. Sanchez referred to Social Inclusion as the "horse of a lifetime" and cited his comparable speed figures as a reason he thinks he has a shot to defeat California Chrome in the Preakness.
"I think we have a chance to beat him. We have a very good chance," he said. " He's improving every day. He's a late foal; and now he's more mature. I know we have a shot. But I have a lot of respect for California Chrome. He proved that he's an outstanding horse, and you've got to respect that."
Luis Contreras has been aboard Social Inclusion for all three of his career starts. Contreras, a winner of more than 1,150 career races, posted his first career Grade 1 win this year aboard Dads Caps in the Carter Handicap. He has never had a mount in the Preakness.
Pedigree: Social Inclusion is from the first crop of Grade 1 winner Pioneerof the Nile, runner-up in the 2009 Kentucky Derby.
Social Inclusion's dam (mother), Saint Bernadette, was Grade 2-placed going 1 1/16 miles as a 3-year-old. Social Inclusion is Saint Bernadette's second winner and first notable runner.
His second dam (maternal grandmother), Wedding Jitters, was a winner from six furlongs to a mile and finished third as a 2-year-old in the Florida Stallions Series My Dear Girl Stakes at 1 1/16 miles. His third dam (maternal great-grandmother) won four stakes all at seven furlongs, but there is really not an abundance of class on the bottom half of Social Inclusion's pedigree.
I was hoping to see a little more stamina and class in Social Inclusion's pedigree, but of the three races in the Triple Crown the Preakness is probably the one where speed can carry a 3-year-old the farthest. There's no doubt Social Inclusion is talented, but he's still very inexperienced and tackling the Kentucky Derby winner in his fourth start is a tall order.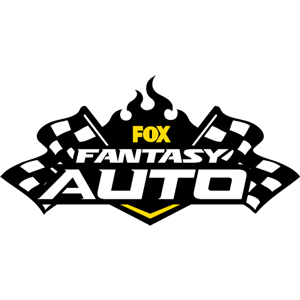 FOX Fantasy Auto
Form a Racing Team, Compete for Prizes
Play Now!