California Chrome edges Dortmund in thrilling San Diego Handicap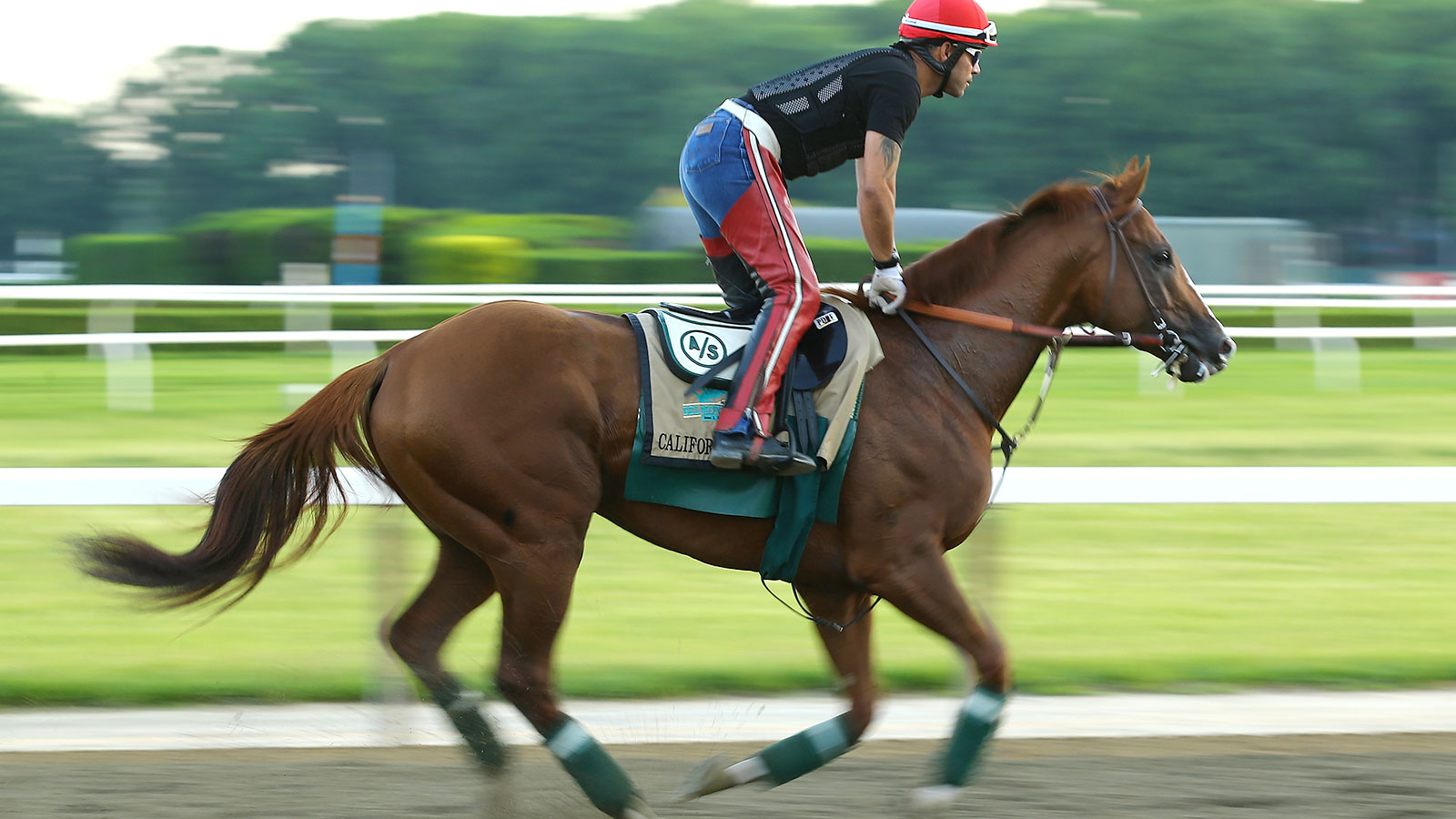 California Chrome and Dortmund staged what will arguably go down as the best horse race of the year to date in Saturday's San Diego Handicap.
The crowd at the Del Mar race track erupted as the two titans hooked up for the entire stretch run. California Chrome, the 2014 Kentucky Derby and Preakness winner, prevailed by a hard-earned half-length at the wire.
The time for the 1 1/6 miles was 1:40.84.
#CaliforniaChrome wins a thrilling finish over #Dortmund in the San Diego @DelMarRacing: https://t.co/8BIjGF5TI0 pic.twitter.com/4kZvH0GCiZ

— XBTV (@WatchXBTV) July 24, 2016
"I'm just glad I came out on top this time," Chrome's trainer Art Sherman said. "My horse is just Chrome. He gives you all he got all the time."
Chrome rocketed out of the starting gate before assuming a stalking position behind Dortmund, who was coming off a year layoff after chasing American Pharoah in the 2015 Kentucky Derby and Preakness. Before those races, Dortmund had won his first eight career starts.
Dortmund controlled the pace of the race under Gary Stevens. Victor Espinoza and California Chrome were content to sit off the leader before engaging him as the field turned into the top of the stretch.
California Chrome, the 4-5 betting favorite, looked like he was going to blow right by Dortmund, the 6-5 second choice in the wagering.
WHAT A RACE! California Chrome edges Dortmund in the 2016 San Diego Handicap at Del Mar. pic.twitter.com/C7HjmxqiSX

— TVG (@TVG) July 24, 2016
California Chrome and Dortmund battle it out to the finish! pic.twitter.com/cTyTF1pax0

— America'sBestRacing (@ABRLive) July 24, 2016
Now that was a horserace! ♡♡♡♡California Chrome♡♡♡♡♡ toughed it out over a very game Dortmand!

— AlwaysBlueSkys (@AlwaysBlueSkys) July 24, 2016
Dortmund's owner, Kaleem Shah, joins @DelMarRacing crowd applauding California Chrome as @EspinozasVictor brings him back to winner's circle

— Ray Paulick (@raypaulick) July 24, 2016
#CaliforniaChrome winner!!!! @DelMarRacing 🐎 @ShermanRacing @EspinozasVictor @CalChromeHOY pic.twitter.com/S1yr2MS2vq

— Tara (@tarferg) July 24, 2016
World's best horse California Chrome wins San Diego Hcp (G2) @DelMarRacing! Dortmund game 2nd. #DelMar pic.twitter.com/f1ZUqqSKUP

— Art Martineau (@rebelsart) July 24, 2016
California Chrome and Dortmund. With corrected gif. Sorry, new to the gif thing. REAL APPLAUSE. pic.twitter.com/epqY9nAvUB

— Frosted (@OneFastCookie) July 24, 2016
However, there was no give up in Dortmund and California Chrome was challenged to the wire, holding off his challenger by a head.
"It was just an amazing race," Espinoza said. "California Chrome is California Chrome. He is one of the best horses I have ever rode.
Heady words from a jockey who last year guided American Pharoah to the Triple Crown.
California Chrome, who opened in the betting at 1-9, wound up paying $3.60 for a $2 win bet as the late money came in on Dortmund. The $2 exacta of Chrome and Dortmund returned $5.40.
Likely next up for California Chrome and Dortmund will be the $1,000,000 TVG Pacific Classic. Expected to also be in that field is champion mare Beholder.
Beholder will run her prep race next Saturday at Del Mar in the Clement Hirsch.
.@BritneyEurton chats with @EspinozasVictor after California Chrome's win in the San Diego! Nice silks, Victor! pic.twitter.com/NFap8d8Yfn

— TVG (@TVG) July 24, 2016
Wow!!! The fans came out and @EspinozasVictor and California Chrome gave them an epic show #winnerscircle 🏇💰🏆 #tvg pic.twitter.com/nebTQNi0us

— Teresa Del (@horseychickstar) July 24, 2016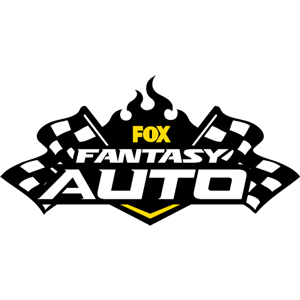 FOX Fantasy Auto
Form a Racing Team, Compete for Prizes
Play Now!