Pro Golf Daily: Tim Finchem Officially Retires As Commissioner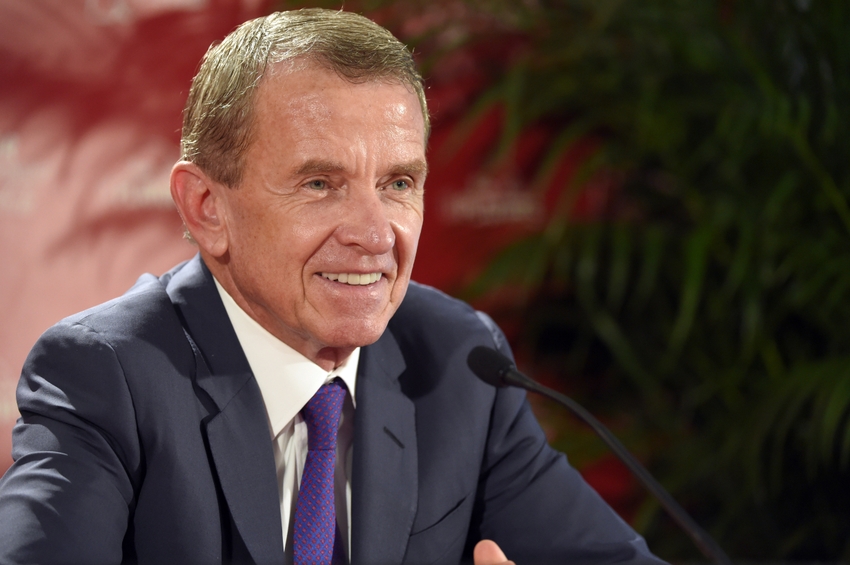 Our latest daily roundup is here as Tim Finchem officially announced his retirement as PGA Tour commissioner.
Welcome back to Pro Golf Daily.
If this is your first time joining us for the daily roundup, the idea of this piece is generally to help keep you up to date on the best of all the latest golf news from around the world on a day-to-day basis.
As such, this column will act as a means to recap everything that you might have missed from us on the previous day, but also more importantly to share with you some of the work from around the internet that is worth your attention as a fan of the game.
If you spot something that you think might be of interest, you can send it our way too. Tweet it to @ProGolfNow or message us on Facebook.
Let's get down to it:
Best of Pro Golf Now From 11/7/16
OHL Classic at Mayakoba: Top 10 Power Rankings (read here): As the PGA Tour heads to Mexico, Sam Belden ranked the top 10 contenders in this week's field.
What's In The Bag: Rod Pampling (read here): Frank Mastroianni takes a closer look at the clubs that led 47-year-old Rod Pampling to a victory in Vegas last week.
Johnny Miller On Slow Play: I Should Be Commissioner (read here): Colin Mieczkowski analyzes Johnny Miller's recent comments on slow play, and other ways the game could be speeded up.
Henrik Stenson With Best Chance To Claim Race To Dubai Title (read here): As the Race to Dubai's Final Series heads into its second week, Kathlene Bissell outlines how Henrik Stenson is in pole position to claim top prize.
Best of Golf Across The Internet From 11/7/16
Tim Finchem to step down, Jay Monahan named new PGA Tour Commissioner (read here): As was expected, Tim Finchem officially announced his retirement as PGA Tour Commissioner and retired on Monday, as Jay Monahan was named as his successor for the top job.
Masters champ: "I don't really want to be out there playing golf" (read here): Jaime Diaz writes about John Daly's unrealized talent and potential, and how it was one of the most underlooked elements of the recent 30 for 30 documentary on the US golfer.
Cavaliers' JR Smith Jokes About Postseason Cutting Into Golf Game (read here): Avid golfer and NBA player JR Smith joked that his golf game suffered this summer due to the NBA playoffs cutting into his time on the course.
That's it for today's roundup but check back in tomorrow when we'll do it all again.
This article originally appeared on