Bubba Watson's half-court shot suffered a brutal golf-like fate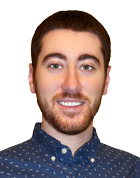 Being a PGA Tour player, Bubba Watson knows about near misses. He's had thousands of putts lip out in his career, which is a brutal sight to behold — especially when there's money on the line.
On Tuesday night, however, Watson experienced a new kind of near miss. At the Orlando Magic game on Tuesday, Watson was given the chance to drain a half-court shot. He didn't make it, but something highly unlikely did happen: he stuck it … literally.
How that happens is a mystery. He should definitely get something for that long-distance "wedgie," as they're called. Watson could stand there all night and never have that happen again.
Thanks @orlandomagic & Magic fans!!!https://t.co/p7wV3pvG9G#GoMagic

— bubba watson (@bubbawatson) March 30, 2016