Player spotlight: Willie Parker
Last weekend, Steelers head coach Mike Tomlin put the idea of a backfield timeshare to rest, saying the following:
"Willie Parker's our runner … Rashard (Mendenhall) has done a nice job, and he's going to get an opportunity to get his touches, but more important than anything else, Willie Parker is our runner."
A few days later, Steelers offensive coordinator Bruce Arians affirmed Tomlin's comments, and added these comments about who the goal-line back would be:
"I think we'll go with the guy that's in the ball game unless he's dead tired then we'll put a fresh body in back … Willie's the man."
For a guy whose stock seemed to have dropped quite a bit, "Fast Willie" has suddenly developed a great deal of value. Let's review his career, and look at what we might expect.
ADP/Ownership
Parker was drafted as the 23rd running back in FOXSports.com leagues, with an overall ADP of 54. You probably can't get him from your league's free agent pool, but it's worth a look in case your fellow owners are much dumber than you think.
Career
After a bench-filled rookie season, Parker performed well as the busy half of a timeshare during the Steelers' championship season of 2005, running 255 times for 1,202 yards (Jerome Bettis carried 110 times). He then gained 1,494 yards in 2006, and 1,316 yards in 2007, averaging more than 21 carries per game in each season. A lot of people thought Parker wouldn't hold up as an every-down back, but during those two years, that certainly wasn't the case.
Parker's 2007 season did end in the 15th game due to a fractured right fibula, but that's probably more a freak injury than a sign of fragility. It also makes his yardage total for the year look more impressive, since he gained 1,316 yards in 14 full games plus one extra play.
Parker missed five games last season due to a sprained knee, and the injury almost certainly affected him in the games he did play. He finished the season with 210 carries for 791 yards and four TDs. A lot of people have given him the "injury-prone" label, but I'm not sure I see that just because of last year. The optimist in me thinks that 210 yards in 11 games indicates the Steelers ran Parker whenever they could.
Parker also missed some time during the preseason with a hamstring injury, but he seems to be fine now.
Offensive tendencies
Looking beyond Tomlin's two seasons at the helm in Pittsburgh wouldn't make much sense, so this is an easy exercise. The Steelers ran the ball 53.6 percent of the time in 2007 and 47.6 percent of the time in 2008. The dropoff was probably due to an inability to run effectively — after averaging 4.2 yards per carry in 2007 (T7th in the NFL), they fell off to a subpar 3.7 ypc (29th). That's a significant decline, and you have to at least wonder if it was because of Parker's injury issues, or an indication that Tomlin's building toward a more pass-oriented offense.
I'd vote for the latter, since Rashard Mendenhall got hurt almost immediately after Parker did, forcing the Steelers to rely on third-stringer Mewelde Moore. Would you run all the time if Moore was your feature back? Me neither. Also, the Steelers seem intent on resurrecting their running game behind an improved offensive line and healthier backs.
The Mendenhall factor
The Steelers drafted Mendenhall in the first round last season. As soon as they put him in the starting lineup when Parker got hurt, Ray Lewis busted up his shoulder, ending his season. So much for drafting a handcuff.
Mendenhall didn't look so great in the preseason, carrying the ball 19 times for 58 yards. Training camp and preseason games aren't everything, but if he was ready to be a big part of the Steelers' plans, Tomlin probably wouldn't have made such a definitive announcement about Parker earlier this week, right? Also, you never like to see words like "ordinary" and "enigma" written about such a young guy, but I've seen them in a few places recently about Mendenhall. He's a potential threat to Parker, but he's probably got a way to go if he wants to be something more than a second banana.
Outlook
I think Parker's injury issues have been overblown — before 2008, he was mostly healthy. But he's not a big guy, so it would behoove the Steelers to ease up on his workload compared to 2006 and 2007. With that said, if Tomlin says Parker's the man, then he is until we see evidence to the contrary.
Let's say the Steelers get back to 2,000 yards rushing this season, which is a reasonable goal. If that happens, a healthy Parker would probably be in line for something like 1,200-1,300 yards, and as the goal-line back for at least a while, maybe 8-10 touchdowns. If the Steelers really improve their running game, a repeat of 2006 is possible for Parker.
Two weeks ago, Parker was being drafted as a low-end RB2. Now he appears to be a borderline RB1. If you drafted him at a low point, you could have a big overachiever on your roster.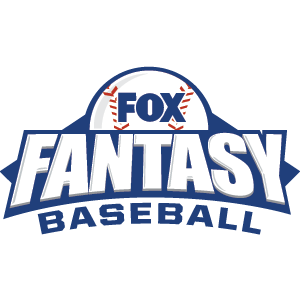 FOX Fantasy Baseball
Join or Create a Free League
Play Now!