Stay away from Dalton in Week 14
"It's the most wonderful time of the year." – Surviving Fantasy Owners
The fantasy playoffs have finally arrived, and those surviving owners are wringing their hands over difficult roster decisions.
Can you trust the returning would-be heroes? Michael Vick and Jeremy Maclin return against the surging Miami squad. Miles Austin returns against the Giants.
What do you do with players carrying a giant red "X" to signal their admittance to the fantasy infirmary?
In this playoff edition of "Lineup Calls," I'm evaluating the quarterback position. I already tabbed Ben Roethlisberger as a "Ninja" against the Browns for Thursday night. Who else joins him in the winner's circle? Let's run down a dream.
Exclusions: Aaron Rodgers, Drew Brees, Philip Rivers, Eli Manning, Cam Newton, Matthew Stafford, Tom Brady, Tony Romo, Michael Vick
Week 14 QB Heroes
Carson Palmer at GB: Palmer executed "garbage time" beautifully for fantasy owners in Week 13. He passed for nearly 275 yards with two late touchdowns, and I suspect that we see similar output this week. Will Palmer turn the ball over? There's no question about it, as the Packers have corralled 23 interceptions. Still, Palmer keeps gunning and posts a strong fantasy day.
Matt Moore vs. PHI: Moore wasn't overwhelming in Week 13, but he did what he needed to in a blowout win over the Raiders with one passing touchdown and one rushing touchdown. He's generated four strong fantasy efforts (two three-touchdown games) in his past five starts.
I'll put him on the board for another strong effort this week against the Philadelphia secondary. The Eagles have allowed the 13th-most points to quarterbacks, and the two-headed monster of Reggie Bush (on a roll) and Daniel Thomas (now healthy) in the backfield will afford Moore space downfield (Anthony Fasano anyone?). Moore capitalizes on the turnovers induced by the Philadelphia defense to produce another strong fantasy start.
Tim Tebow vs. CHI: In Week 13, the Vikings stacked the box against Tim Tebow and got burned. Demaryius Thomas was wandering free and clear of defenders in a field of green, thereby allowing Tebow to post his first fantasy-worthy passing stats. He ran the ball only four times.
This week, Tebow takes on the ninth-ranked Chicago defense at home. I'm not expecting fireworks, nor do I expect the Bears to solve the Broncos' offense entirely. As a result, Tebow ranks as a high-end QB2 for me this week. That's his lowest rank in quite some time. The Denver defense will make things difficult for Caleb Hanie, producing short fields for Tebow to navigate.
Matt Ryan at CAR: Ryan sailed balls high all day against Houston in Week 13, but he still had a chance for a strong fantasy game until the ball slipped through Julio Jones' arms in the end zone as time expired. Jones is still working out the kinks since his extended absence and Michael Turner was shut down by the Texans. The running game will perform better against the terrible Carolina run defense and afford Ryan time to work downfield. The Panthers rank 15th in points allowed to quarterbacks.
Joe Flacco vs. IND: Do you trust Flacco? I'm receiving a ton of Tweets and email questions from owners looking for a home run play and getting enticed by the IND abbreviation. Flacco has posted just one game with multiple passing touchdowns since Week 3. However, he has posted three 300-yard games since the Ravens' Week 5 Bye, and this smacks of an opportunity to open things up in the passing game. I'm fearful of Ray Rice and Ricky Williams running wild again, thereby relegating Flacco to a secondary role (he passed for 158 yards last week and was shut out). However, there is certainly upside against a Colts secondary that has allowed the fourth-most points to quarterbacks.
Ryan Fitzpatrick at SD: Fear the beard. The San Diego offense awakened in Week 13 against the Jaguars. That's music to the ears of Fitzpatrick owners, as a shootout may develop in sunny southern California. Granted, Fitzpatrick's production has dipped during the Bills' recent free-fall. His receiving corps has been hit by injuries, and the loss of Fred Jackson certainly didn't help (although C.J. Spiller is on the rise).
Fitzpatrick has found a new No. 2 option opposite Stevie Johnson in former return hero Brad Smith. The Chargers have allowed the 11th-most points to quarterbacks, including 22 touchdown passes.
Christian Ponder at DET: Ponder probably belongs in the "Ninja" section here, but the absence of Ndamukong Suh has me believing that the rookie quarterback continues his recent surge. He's produced two multi-touchdown games in his past three starts (five touchdowns in those performances) and will be called upon to throw in this road tilt.
The Lions will undoubtedly put up a sizable point total (they scored 26 in the first meeting) against the depleted Minnesota secondary, thereby forcing Ponder to look downfield. Percy Harvin has tallied 28 receptions in the past four games, and offseason acquisition Devin Aromashodu stepped forward against the Broncos.
Week 14 QB Flop Alerts
Andy Dalton vs. HOU: Dalton has passed for a single touchdown in three consecutive games, including last week's 135-yard debacle against the Steelers (11 receptions and 5.6 yards per attempt). It doesn't get much better this week, as much as we like A.J. Green, against the heretofore brilliant Houston defense. Despite injury concerns throughout the season, the Houston defense has allowed the third-fewest points to quarterbacks.
Mark Sanchez vs. KC: Sanchez crashed back to earth following his four-touchdown effort against the Bills in Week 12. The Redskins limited Sanchez to 165 yards and one touchdown while Shonn Greene ran wild in the Jets' 34-19 win.
Sanchez is in another difficult spot this week against the Chiefs. I know that the offense has been uninspiring, but this Kansas City defense has played well. The Chiefs have allowed the 10th-fewest points to quarterbacks while logging 17 interceptions and 20 sacks (huge day against Caleb Hanie last week). Sanchez sits at No. 21 in my quarterback rankings this week.
Kevin Kolb vs. SF: Kolb returned to the field in Week 13 and was shut down by the Dallas secondary until LaRod Stephens-Howling raced 52 yards for a game-winning touchdown in overtime. He was unable to reestablish his connection with Larry Fitzgerald (four receptions for 55 yards). Kolb finished the game with 247 yards and one touchdown pass without a turnover.
He's in a terrible spot this week against the 49ers. San Francisco has allowed the sixth-fewest points to quarterbacks and remains in the driver's seat for a first-round Bye in the NFC Playoffs. I recognize that all-world linebacker Patrick Willis will be out of the mix for this one, but I just can't trust Kolb.
Week 14 QB Ninja Alerts
Josh Freeman at JAC: Freeman missed Week 13 because of shoulder and thumb injuries. He's expected to return to the field against the depleted Jacksonville pass defense that was eviscerated by Philip Rivers in Week 13. Remember, we have to hang a star on the Jaguars' current ranking in pass defense because of all the recent injury losses. Freeman is hardly a sure thing, having generated just three multi-touchdown games all season. Still, he's worthy of a look-see as a super Ninja for this one.
T.J. Yates at CIN: Yates passed for 188 yards and threw several beautiful deep balls against the Falcons. I do have some reservations because of Andre Johnson's tenuous status for Week 14 (he's listed as a game-time decision after leaving Sunday's contest because of a hamstring strain. Still, Yates did get comfortable in the second half of that game and spread the ball effectively in the victory.
The Cincinnati secondary has been affected by the loss of Leon Hall, so the 25th-place ranking against quarterbacks needs to carry an asterisk. I'll take the dump-offs to Arian Foster and the dual tight ends, Dreessen and Daniels, for a solid QB2 performance.
Matt Hasselbeck vs. NO: Hasselbeck has posted just one strong fantasy effort since Week 4 and has seen his yardage count dip markedly in tandem with Chris Johnson's return to prominence (back-to-back games with fewer than 200 passing yards). However, Hasselbeck has been shut out only once in the games that he's completed (241.5 yards and 1.4 touchdowns in his other 11 starts).
Hasselbeck rates as a plug-in starter against the Saints with that old, familiar formula in play. The Saints will put up their requisite bucket of points at home, thereby putting Hasselbeck in position to replicate his early-season success (he passed for at least 262 yards in four of his first five starts with three multi-touchdown performances).
FOX Fantasy Football Homepage | Football Chat Central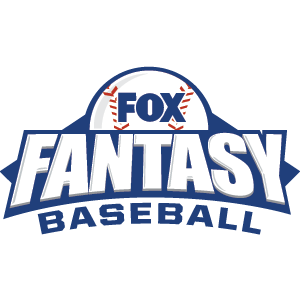 FOX Fantasy Baseball
Join or Create a Free League
Play Now!