Tennessee Lady Vols: 5 Takeaways from Exhibition Win Over Carson-Newman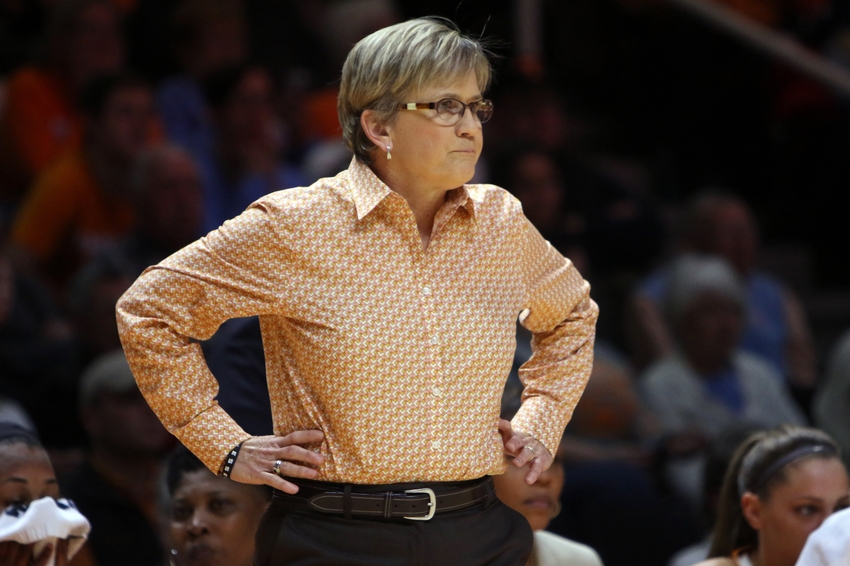 The Tennessee Lady Vols beat Carson-Newman 95-56 in an exhibition outing Monday night. Here are five takeaways from the women's basketball Volunteers.
With only eight players dressing out, Holly Warlick's Tennessee Lady Vols got their first game-action of the season in an exhibition match-up against Carson-Newman.
Despite being short-handed and showing a lack of energy at times, they still dominated the game, winning 95-56.
The usual suspects were the stars, and although Warlick was not happy with the team's energy, they still showed a few good signs.
Here are five takeaways from the Lady Vols' exhibition win.
1. The stars look more experienced.
From the start, the most exciting part about this season was the return of Diamond DeShields and Mercedes Russell. The chance to play together with a year of experience spelled great things. We got an early taste of that Monday, with both players going over 20 points, while DeShields had 10 rebounds and Russell added seven. Warlick will rely on both players to be superstars this year, and they look ready for it.
2. Depth is clearly an issue.
We lamented Holly Warlick's lack of recruiting all offseason and dating back to last year. Well, it showed on Monday. With Kortney Dunbar still banged up, she only had eight players to rely on. And the lack of depth translated into a massive lack of energy. The team looked sluggish at times. That will only get worse as the season goes on, so they have lots of work to do.
3. Shooting has dramatically improved.
For a Tennessee Lady Vols program known for defense and playing tough inside, fans had to be happy with the overall shooting effort of the team Monday. They shot over 55 percent from the field and over 42 percent from the three-point line. Jamie Nared helped that with 17 points on 7-of-10 shooting. She looks to be the third star in a trio involving her Russell, and DeShields. But don't worry, they haven't lost their identity.
4. Interior defense is still a staple.
The Tennessee Lady Vols combined great shooting with great interior defense. They blocked 10 shots overall and out-rebounded Carson-Newman 40-19 on the defensive side. So don't worry if they've added shooting. The late Pat Summitt's fingerprints are still all over the program.
5. Ball movement is a huge issue.
This is what has to get better. Sure, they shot well from the field and had great interior defense. But the Lady Vols had 15 turnovers Monday. Fortunately, they also had 23 assists, but against a team like Carson-Newman, that ratio has to be way better. If Tennessee is to get back to where it needs to be as a program, that has got to improve.
More from All for Tennessee
This article originally appeared on