Maryland Basketball: Greivis Vasquez released by Brooklyn Nets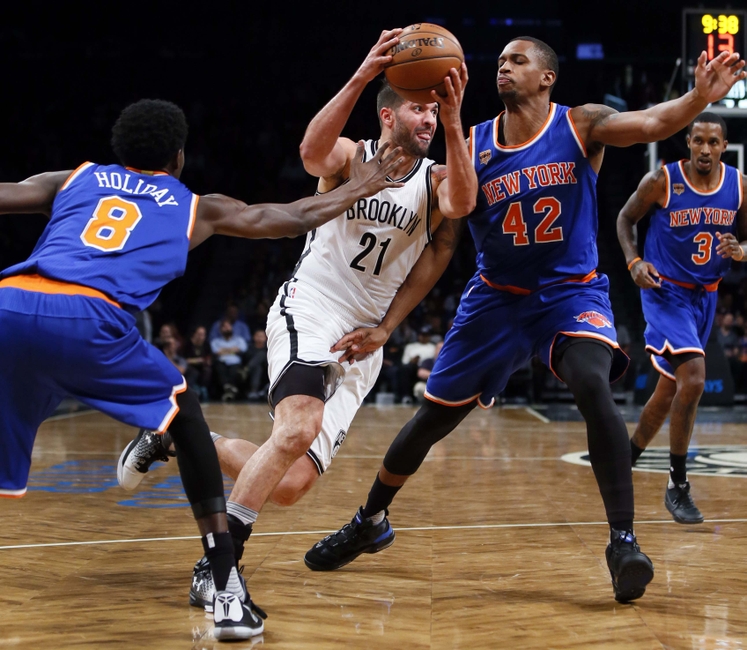 Greivis Vasquez hasn't exactly had the best luck when it comes to injuries.
On Wednesday, the Brooklyn Nets released the former Maryland guard after he appeared in only three games. Vasquez played in the team's first three games, but missed the last four due to an ankle injury.
Vasquez will undergo his second right ankle surgery in the last 11 months to try to fix the issues.
The former Terrapin signed a one-year, $4.3 million deal with the Nets after spending last season with the Milwaukee Bucks. In three appearances, Vasquez averaged 2.3 points and 1.7 assists in 13.0 minutes per contest off the Brooklyn bench.
He appeared in just 23 games last season with the Bucks.
Vasquez has bounced around the NBA during his seven-year NBA career. He was originally selected with the 28th overall pick in the 2010 NBA Draft by the Memphis Grizzlies.
The former Terp played one season in Memphis before being traded to the New Orleans Hornets. Vasquez's best NBA season came during the 2012-13 campaign when he averaged 13.9 points, 9.0 assists, and 4.3 rebounds in 78 starts.
Following that season, Vasquez was traded to the Sacramento Kings as part of the deal that netted the Kings swingman Rudy Gay. The former Montrose Christian standout averaged 9.8 points and 5.3 assists in 18 games before he was shipped to the Toronto Raptors.
Prior to his NBA career, Vasquez spent four years in College Park playing for Hall of Fame coach Gary Williams. During his Maryland career, he averaged 16.0 points, 5.7 assists, and 4.8 rebounds in four terrific seasons.
With Vasquez set to undergo another ankle procedure, hopefully it'll correct the issues and keep him healthy. As we've seen in the past, he's one of the more talented guards around when he's at 100 percent.
More from Terrapin Station
This article originally appeared on