Illinois Basketball: Tracy Abrams returns as coach on the floor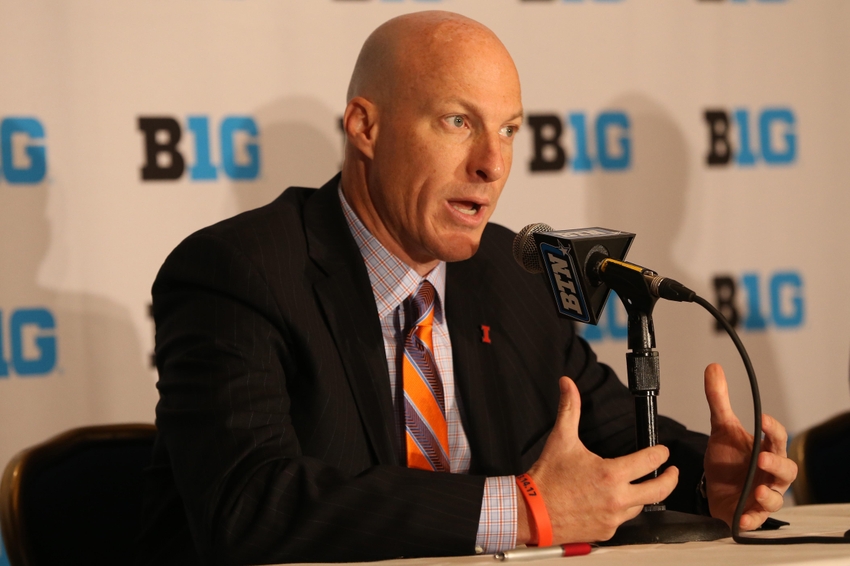 After an arduous road back from injuries, point guard Tracy Abrams will make his return for Illinois Basketball.
Every year as the season begins, fans slowly acquaint themselves with the new faces of college basketball. With an increasing amount of one-and-done's, along with most players spending no more than four years in college, teams tend to change rapidly.
Once in a while though, some players never seem to leave. In the case of Tracy Abrams, that sentiment has never been more true.
Abrams will be entering his sixth season as a member of Illinois basketball. Two of those seasons, the star point guard was injured. These weren't your run of the mill injuries either. Abrams tore his ACL in 2014, and after making his way back, tore his left Achilles tendon in the 2015 preseason.
The rehab processes for both injuries are extremely arduous. A lesser man would have given up and focused on the next chapter of his life, especially considering 2014-15 was Abrams' senior year at Illinois.
Abrams averaged over 10 points per game in his sophomore and junior seasons, along with three plus assists and rebounds per outing. The numbers wont jump out at you, but it's his leadership that proves invaluable for Illinois. In the years he spent on the bench, Abrams served as a key mentor to young Illini teams.
Illini fans will certainly welcome him back with open arms given the lack of ultimate success the past several years. After going 15-19 (5-13 Big Ten) last season and losing in the first round of the NIT the season prior, head coach John Groce may be feeling the pressure.
Not many teams are fortunate enough to have the leadership of a sixth-year senior at point guard. Groce is certainly grateful to have his "assistant coach" back out on the court.
More from Busting Brackets
This article originally appeared on