Auburn Basketball: 3 Takeaways in Win Over North Florida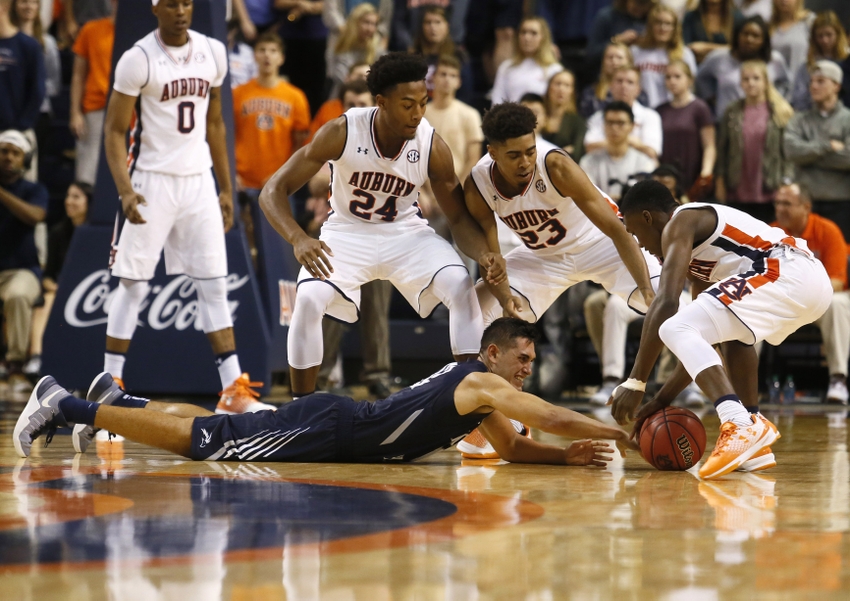 Here we take a look at three things we learned as Auburn basketball defeated North Florida 83-66 Friday night.
Auburn basketball began the 2016-17 season with a decisive 83-66 win over a tough North Florida team that made the NIT last year.
Things got out to a slow start, but a strong final 10 minutes to the first half, and a strong start to the second half helped put Auburn basketball up by as much as 30 points.
A lack of focus down the stretch allowed North Florida to make it close.
You can tell this team is very young, but you can also see the potential.
Here are three things I took away from this game.
Active Hands
Specifically on defense, I loved the active hands by Auburn. They picked up several steals by keeping their long arms in the passing lanes.
They seemed to play with a much higher intensity on defense. North Florida went almost seven minutes without a field goal to start the second half.
There was a clear game plan to establish a defensive identity in this game, and I think that was accomplished.
Auburn has a lot of long guys, and they were able to use that to their advantage in this game.
Lot of Whistles
I know it's the first game of the year, but it seemed like there were a lot of whistles in this game.
A lot of it had to do with the over-eagerness of the officials, but some of it was sloppy basketball.
This was particularly true of our post players Horace Spencer, Danjel Purifoy and LeRon Smith who combined for 12 fouls in the game.
I thought Auburn did do a good job of getting to the rim and drawing a lot of fouls though, getting to the free-throw line frequently.
Depth
Something Auburn basketball has lacked for a while is depth, but that's not the case this year.
Everyone except Horace Spencer scored double-digits in the starting lineup. However, everyone off the bench scored at least one point.
LeRon Smith was one of the most impressive Auburn players in this game to me scoring 7 points, while picking up a team-high 7 rebounds off the bench.
TJ Lang had 9 points off the bench, while T.J. Dunans came off the bench for 4 assists.
The second unit for Auburn was very impressive in this game, and that depth will be huge for Auburn this year
War Eagle!
This article originally appeared on