Auburn Basketball: 3 Takeaways From Win over Georgia State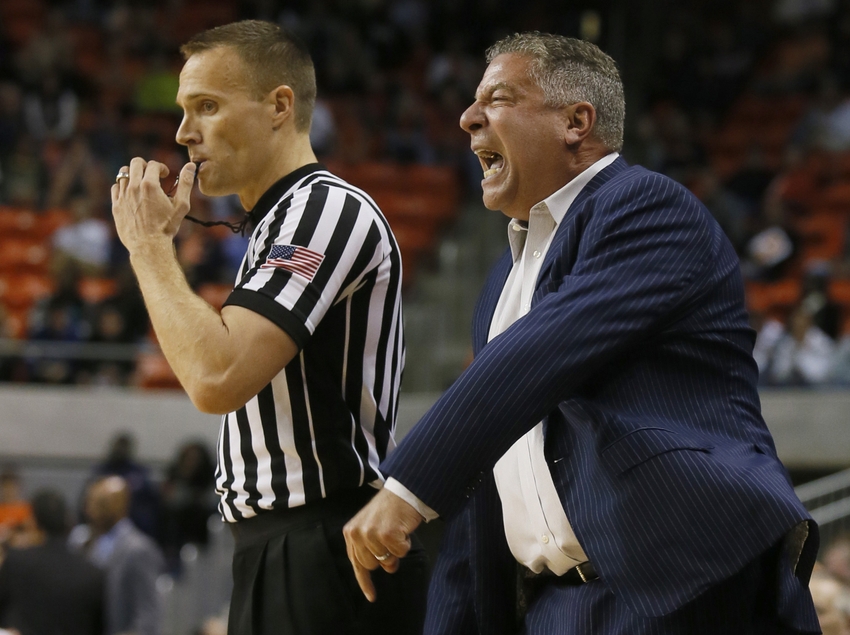 Here we give our three takeaways as Auburn basketball defeated Georgia State 83-65 Monday night at Auburn Arena to improve to 2-0 on the season.
Auburn basketball improves to 2-0 on the season for the first time since the 2011-12 season by knocking off Sun Belt foe Georgia State 83-65.
This wasn't a perfect win for Auburn basketball, but I think there were definite signs of improvement from their first game.
It was back-and-forth in the first half, but Auburn basketball held a steady 10-point lead throughout most of the second half.
Once again, the defensive effort coming out of halftime was amazing.
Here were the three things that stood out the most to me in this game.
Pressure Defense
Continuing from game one, Auburn basketball continues to put the pressure on the other team's offense. Every now and then Bruce Pearl will have them play a full-court press – which actually hurt them some in this game and led to easy baskets for Georgia State.
However, their half-court defensive pressure is what has made the difference in these first two games. They are constantly on the basketball, and the big guys are tough to shoot over around the basket.
The depth that Auburn basketball has this year gives them ability to play such high intensity defense throughout the entire game. That's something they just couldn't do last year.
It does lead to a lot of fouls, but again, that's where Auburn's depth comes into play.
Jared Harper
The young point guard had a coming out party against Georgia State finishing with 19 points on 5-of-10 shooting, including 4-of-6 from 3-point range.
I said going into this game that I was looking forward to seeing the young point guards step up, and Harper certainly did that in this one.
You could see his confidence growing as the game went on, and hopefully that carries throughout the season. In two games he's quickly becoming my favorite Auburn basketball player to watch.
Danjel Purifoy
While Jared Harper was certainly the offensive star in this game, I was probably most impressed with Danjel Purifoy in this game. He finished with 19 points as well despite sitting out most of the game because of foul trouble.
Coming into the season I thought Purifoy might be more of a stretch-four, but after seeing the way he shoots a basketball I think he's more of a stretch-three.
His size certainly allows him to play in the post at times, but he has the handles and shot to play guard as well. I saw him dribble the ball up the court like a point guard, and step back to shoot a jump shot like a shooting guard.
His size and versatility will give Auburn basketball a huge advantage in games this year.
As an honorable mention, I really love the energy that LaRon Smith plays with coming off the bench. He is going to be a great boost to the second unit this season.
War Eagle!
This article originally appeared on