Arkansas vs Fort Wayne Tip-off Guide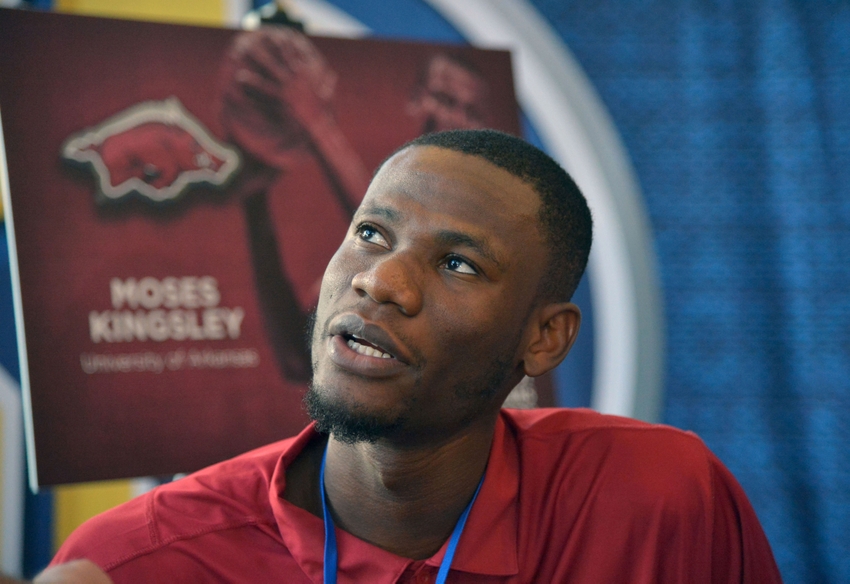 Arkansas kicks off their men's basketball season Friday, November 11th, against Fort Wayne.
My favorite time of the year is upon us. The time of the year where Razorback football and basketball seasons overlap. Arkansas will kick off their season tonight against Fort Wayne.
Fort Wayne, who finished 12-4 in the Summit League conference last season, is coming to Bud Walton for the season opener. According to Arkansasrazorbacks.com, Mike Anderson is looking for his guys to be dominant defensively against a team he says is a good shooting team.
"Fort Wayne is a team that has guys who can shoot the basketball. We really have to be up to par, know where the shooters are and be in position off screen and rolls to keep them off the boards. At the same time, we need to impose our will on them defensively, as well as offensively. Our guys are looking forward to playing someone other than themselves. It's the opening game so the nerves will be going. There is some excitement with this team here."
Who To Watch
Moses Kingsley- The Senior from Nigeria has already won the preseason SEC MVP and is looking to have a monster of a season.
Dusty Hannahs- I know he struggled with the 3 point shot in the last exhibition game but I hope to see him bounce back and hit some jaw-dropping shots.
Anton Beard- After Beard returned from a suspension due to off the court activities, he never seemed the same. Let's hope he has shaken off his issues and comes back better than ever.
Jaylen Barford and Daryl Macon- Two elite JUCO players that I have been waiting all offseason to watch. Hopefully, they can live up to the hype.
I am looking for a much more athletically deep team this year vs what we had last year. Tip-off for Arkansas vs Fort Wayne is scheduled for 7:00 p.m. Central time at Bud Walton Arena. It will be televised on ESPN's SEC Network plus or you can stream it on ESPNWatch.
More from Razorbackers
This article originally appeared on