WWE Survivor Series results: Tag team elimination match full highlights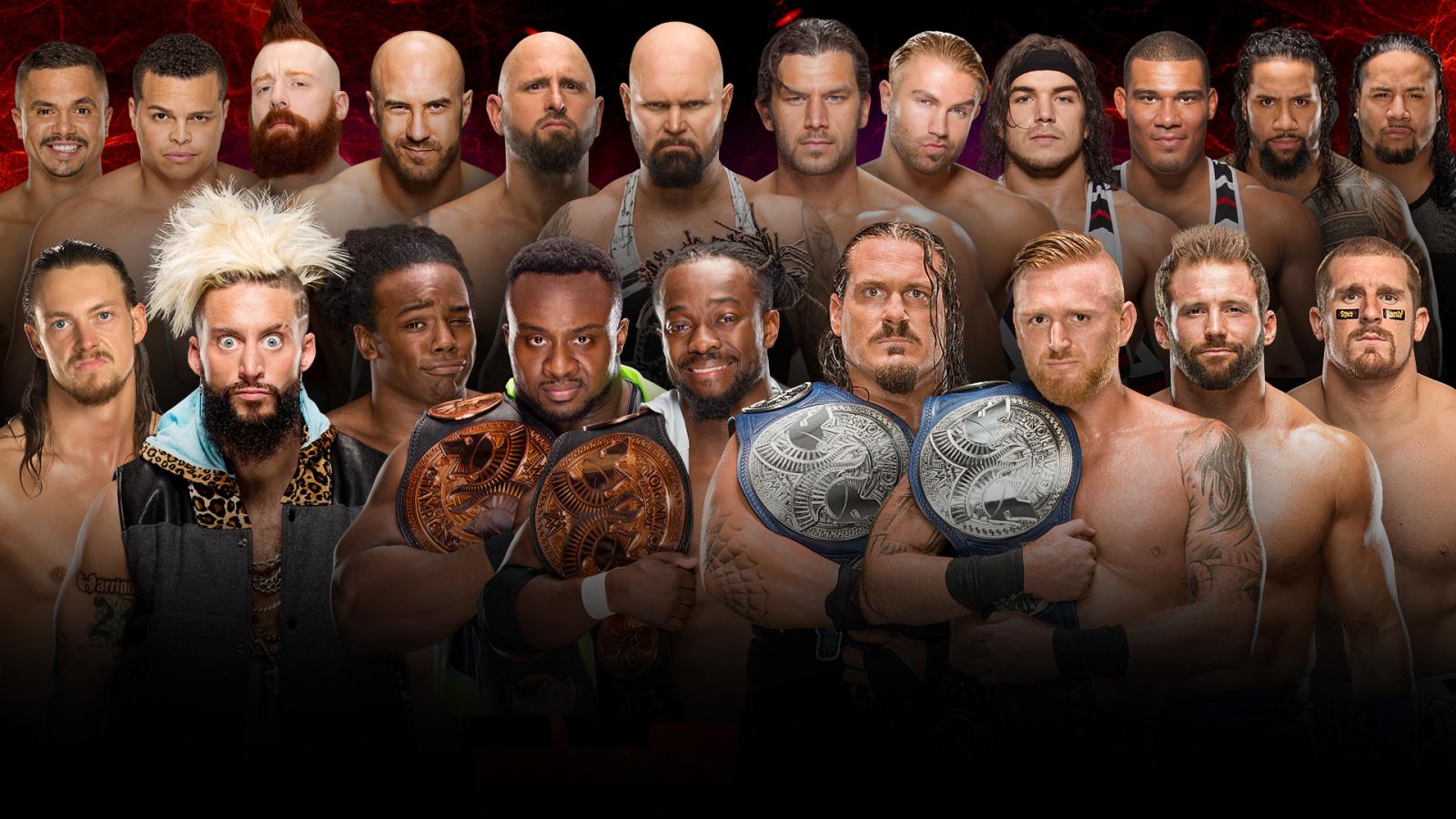 Here's a look at what happened with Raw and SmackDown Live duked it out in a 10-on-10 tag team elimination match at Survivor Series.
In the biggest match of the night (literally) at Survivor Series on Sunday night, the 10-man teams from Raw and SmackDown Live hit the spotlight for a 10-on-10 tag team elimination match.
Team Raw took the women's match to kick off the night, so the red brand had the early 1-0 lead (plus The Miz and his victory over Raw's Sami Zayn in the Intercontinential Championship match).
The first elimination of the night came via The New Day's Kofi Kingston on Fandango to give Raw the early advantage.
The early shocker of the match came on The Usos eliminating Raw's captain and tag team champions shortly after.
SmackDown Live continued their run in the match with some solid team chemistry with The Hype Bros' Mojo Rawley in the midst of the action.
The red brand got back on track with the team of Luke Gallows and Karl Anderson eliminating The Hype Bros with the Magic Killer.
SmackDown Live bounced back thanks to American Alpha eliminated the Shining Stars with a huge elevated bulldog off the top rope.
American Alpha had some awesome moments throughout the match, including this Chad Gable dive onto just about everybody.
But then, Gallows and Anderson picked up a huge elimination with another Magic Killer, this time on Jason Jordan to gain the advantage in the match.
Raw was clicking on all cylinders, until some miscommunication with Enzo Amore and Luke Gallows changed the match a bit. Right after the mishap, Rhyno hit a huge Gore to eliminate Gallows and Anderson from the match.
Amore and Big Cass were able to go on eliminate Rhyno and Heath Slater, but The Usos bounced back into the match like two cats and eliminated Enzo and Big Cass.
The match came down to Cesaro and Sheamus for Raw and The Usos for SmackDown Live.
Things got strange.
Strange as in Cesaro hit a 619 a la Rey Mysterio.
No, seriously.
Cesaro sealed the deal with a Sharpshooter (hey, Bret Hart) and some help from partner Sheamus to win the match for Raw.
The match was filled with nothing but chaos and confusion, but the red brand on Monday nights came out on top once again at Survivor Series.
This article originally appeared on