WWE Survivor Series 2016 Results: Women's Elimination Match Video Highlights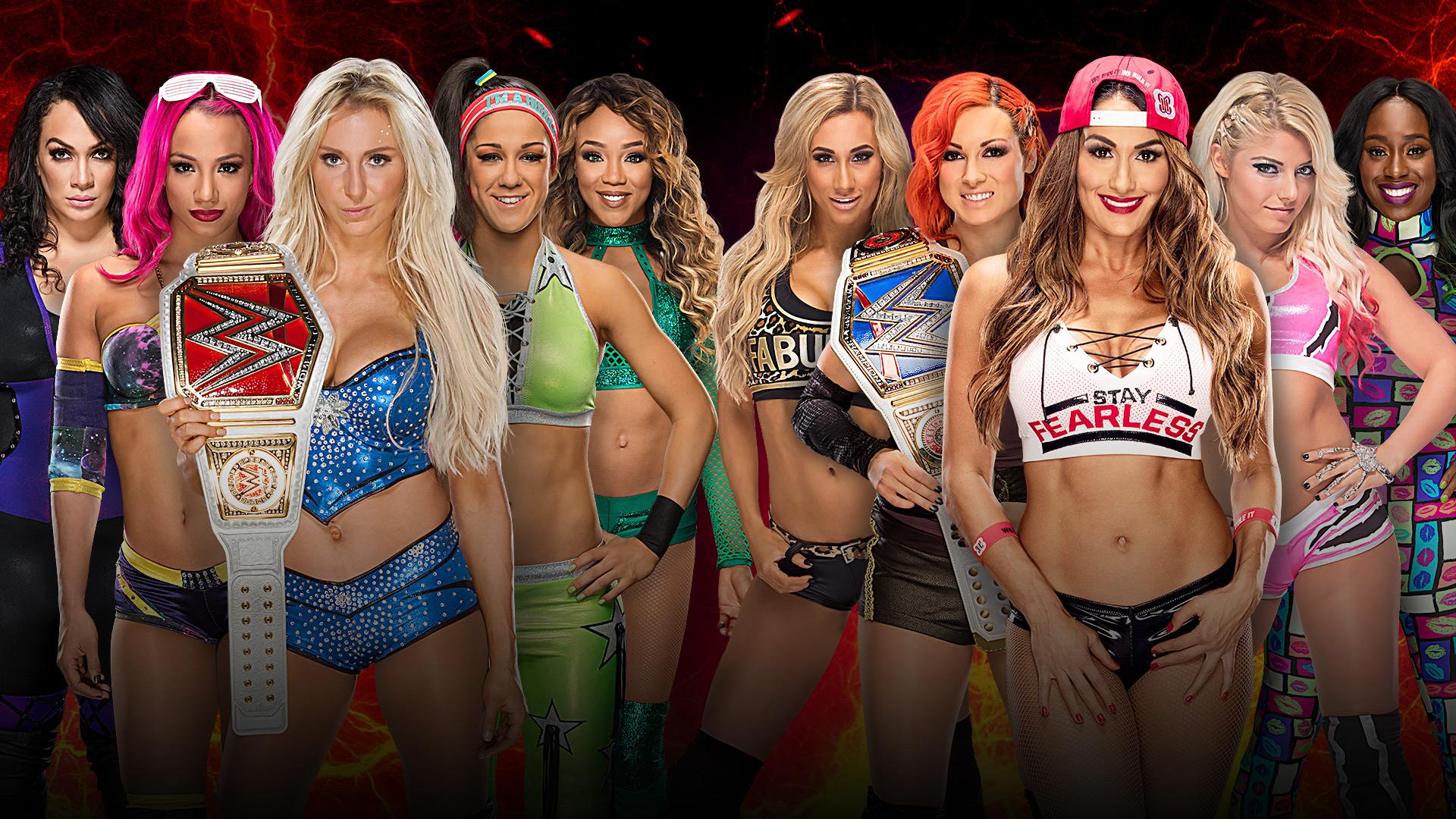 Who won when the women of Team Raw, led by champion Charlotte, faced Team Smackdown Live and their leader, Nikki Bella at Survivor Series?
Over the years the crux of any good Survivor Series elimination match has been mistrust. There's dissension all over the men's match tonight, but the women's match has buckets of it. On Raw's side, champion Charlotte must team up with hated rivals Sasha Banks and Bayley. There's no love lost between the dominant Nia Jax and Alicia Fox (in this match for some reason), either. Come to think of it, Bayley and Jax don't like one another, too. And don't forget the presence of Charlotte protegee Dana Brooke on the outside.
If you needed proof that Smackdown Live's title has lesser value than Raw's, just consider that champion Becky Lynch isn't the team captain. Instead it's Nikki Bella, who keeps getting jumped by teammate Carmella. Lynch still has her own problems putting up with #1 contender Alexa Bliss, who has really taken to her role as the Harley Quinn of the WWE. As for Naomi and team coach (???) Natalya, they kind of feel like afterthoughts.
And here we go with Bayley! The Toronto crowd is already pumped, wacky, and wavy!
Who wants to mess with this squad of lovely and tough Raw ladies?
Naomi's got that glow!
The queen of Staten Island isn't scared!
But wait, team captain Nikki Bella was jumped backstage. Who did it? Carmella looked awfully proud of herself skipping down to the ring.
Instead it'll be team coach Natalya, representing her home nation of Canada! So much for her being an afterthought.
Alicia Fox and Carmella got things off to a hot, technical start but it wasn't long before things brokedown with both sides slugging it out in the ring. And it all started when Team Raw couldn't get on the same page.
Nia Jax is looking like the breakout star of this match as she easily stampedes over Smackdown, tossing them all around like rag dolls.
The first elimination of the night, shockingly, goes to Alicia Fox as she takes out Carmella! But then poor Foxxy is quickly finished off by Alexa and "Twisted Bliss"!  We are now tied at 4-4!
It's now 4-3 Raw as Nia Jax destroyed Naomi on the outside and she couldn't get in before the 10-count. The glow has gone dark.
In a real shocker, Natalya finished off Sasha Banks with a surprise rollup! That came out of nowhere and the crowd is sort of mixed.
Natty almost locks Charlotte in the Sharpshooter but shows off some impressive power!
But the Raw champ got free and nailed her with a big boot for the 1-2-3! Natty is eliminated!
The seemingly unstoppable Nia Jax took over and showed that not even two Smackdown stars can stop her!
"Seemingly unstoppable" until Smackdown's Becky Lynch locked her in the DisArmer, forcing Nia Jax to tap out!
Alexa Bliss would be eliminated next, leaving it 2-1 Raw with Becky Lynch all by herself against Charlotte and Bayley!
Bayley barely manages to save Charlotte from a sure defeat, and now she's battling her former friend, Lynch.
Lynch kept trying to work over Bayley's arm, but she fell right into the Belly-to-Belly! 1-2-3! Team Raw wins with Charlotte and Bayley the survivors!  Think that was good enough for Charlotte? Thing all is good now? Not hardly…Charlotte celebrates by immediately turning on Bayley and beating the crap out of her. Congratulations, Bayley!
Trav's Thoughts: Excellent start to the night, although I thought the match would go a bit longer. Nia Jax looked like the breakout star, as Survivor Series has always been good for highlighting certain superstars. I expect we'll see Bayley begin her climb for the title against Charlotte on Monday night.
This article originally appeared on