WWE Rumors: Hideo Itami to Miss 'Months' with Neck Injury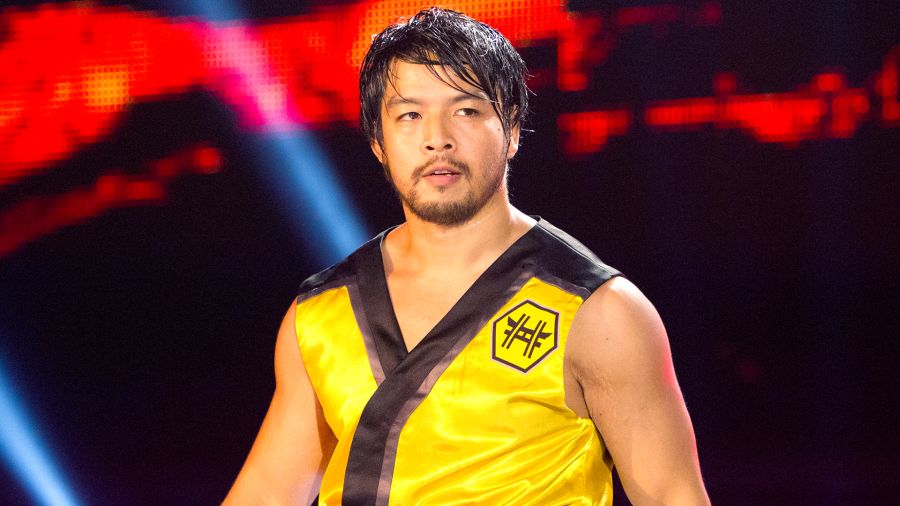 It looks like Hideo Itami is going to miss time with yet another injury.
Hideo Itami returned this summer to WWE NXT after missing over one year with a shoulder injury. He has wrestled a few matches on NXT TV, and most notably hit the GTS on Austin Aries at NXT TakeOver: Brooklyn II.
Itami then got revealed for the Dusty Rhodes Tag Team Classic. He had been expected to team with Kota Ibushi and form this Japanese dream team.
However, those plans may be put on hold. According to Pro Wrestling Sheet, the former KENTA injured his neck at an NXT live event on October 1, which will cause him to miss "months". There's no word on the specific injury. You can see how it happened in the video below, which was his match with Shinsuke Nakamura vs. Riddick Moss and Tino Sabbattelli.
Warning: This may be uncomfortable to watch.
Hideo Itami Takes Nasty Looking Bump Saturday Night At An NXT Live Event. No Word On His Condition pic.twitter.com/xK0YnPZZ9J

— Pro Wrestling Ultd (@pwunlimited) October 2, 2016
It's yet another roadblock for Itami in his WWE career. He once had so much promise and seemed to be the person to take NXT into the future. This looked to be the case with him, Finn Balor, Kevin Owens, Sami Zayn, and others, but injuries put Itami in the background. Balor, Owens and Zayn have since moved to the main roster, with the former two winning world titles.
As for the Dusty Rhodes Tag Team Classic, NXT may have to go in another direction with Ibushi's partner. They could bring in another former Cruiserweight Classic competitor or use an NXT star that's currently out of the tournament.
We'll have to see if WWE confirms Hideo Itami's injury. If it's true, it will be a devastating blow for the 35-year-old.
More from Daily DDT
This article originally appeared on