Stephanie McMahon Says WWE Will Try to Sign Ronda Rousey (Video)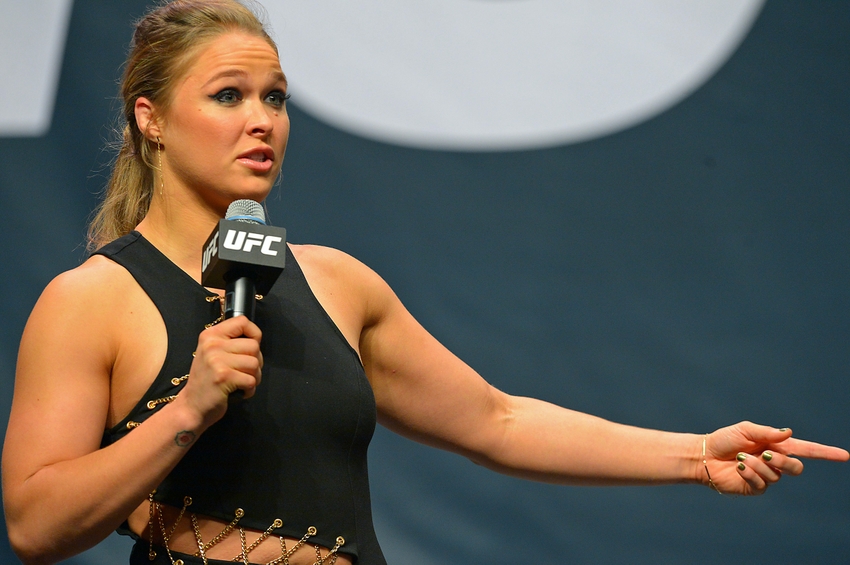 Stephanie McMahon seems optimistic about WWE going after UFC star Ronda Rousey.
Ronda Rousey made one WWE appearance, it was a big one. She had an in-ring segment with Stephanie McMahon, Triple H, and The Rock at WrestleMania 31, which resulted in the UFC star putting the Billionaire Princess into an armbar.
From there, it had always been a question of if and when Rousey would return to WWE. However, due to her UFC and media commitments, she hasn't made another appearance since.
Recently, former UFC Bantamweight Champion said she is "wrapping up" her MMA career. This came shortly after the announcement of her headlining UFC 207 with Amanda Nunes. It will be Rousey's first fight since suffering her first UFC loss in 2015, which led to a lengthy period of being out of the spotlight.
Sometime after Rousey made these comments, TMZ caught up with McMahon to ask her about potentially bringing in the UFC star. She said, "I certainly hope so. I gotta get her back. She put me in that armbar." McMahon then told the TMZ cameraman, "I'm certainly going to try".
These are certainly encouraging words from McMahon, who seems to want Rousey in WWE. It's far from happening, though, as Rousey has to first announce compete at UFC 207, see if she wants to do anything else, then potentially retire. So, this may be a lengthy process to get her in a WWE ring.
While Rousey's star has faded since leaving the public spotlight, she would still be a big attraction for WWE. This could bring in a new group of fans that watched her in UFC, with some potentially sticking around to add to a viewership that continues to declines by the week.
Given Stephanie McMahon's words, there's a chance of Ronda Rousey bring in WWE. It's no guarantee to happen, but if this comes to fruition, there will be a fair share of headlines.
This article originally appeared on