Sami Zayn vs. Braun Strowman: Is There Potential After All?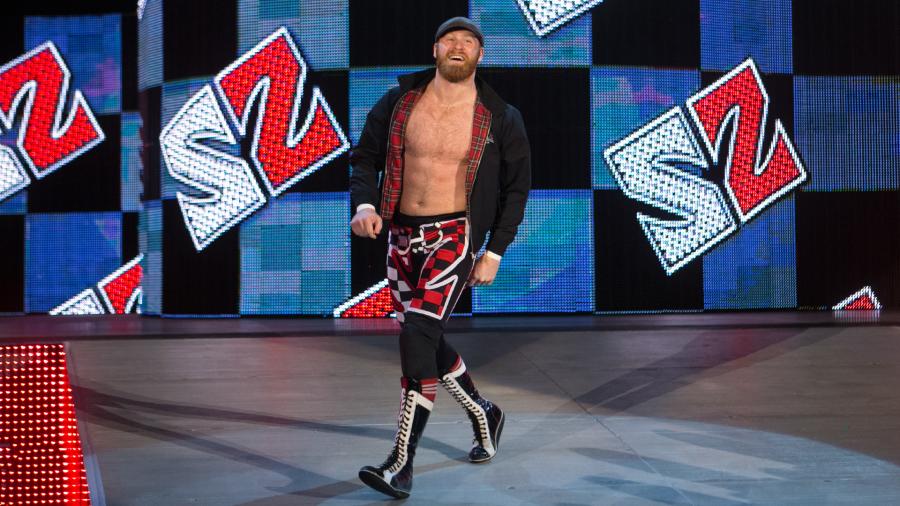 Monday night saw the courage of Sami Zayn come to light as he came out and stood toe to toe with Braun Strowman.  But what does this do for the former NXT Champion?
Sami Zayn decided to take matters into his own hands on Monday, seizing an opportunity to put Strowman down.  Since the summer, the company has been pushing the former Wyatt Family member as a dangerous force to be reckoned with.  WWE has put enhancement talents in front of him, only for them to be demolished in seconds.
This is one of the examples of WWE bringing back old-school details.  If they wanted to push someone as a monster, this was the way to do it.  Zayn being the good guy he is, is willing to take on the David v. Goliath scenario.  I think of Shawn Michaels back in 1996 as he stood up against the likes of Psycho Sid and Vader, who were monsters of the WWE at that time.  If WWE is going to make Zayn chopped meat out of all of this, they might as well not waste his time.
Fans who have followed Zayn in NXT and throughout his time in WWE thus far know the body of work Zayn can produce.  Zayn has put on some classic bouts with the likes of Shinsuke Nakamura and Kevin Owens this year alone.  His feud with Owens has stemmed from NXT and they were able to capitalize on a fourteen-year friendship to hold its weight.  It boggles my mind how the company has not jumped at the opportunity to make Zayn a big player on the Raw roster.
Zayn is quickly joining the ranks of Tyler Breeze and Neville as NXT talents who have fared little if at all on the main roster.  Call it the NXT curse if you will, where talents find success on the developmental branch only to fade away once they get the call.  Zayn is too talented to waste, and it's a shame on WWE if nothing comes out of this program they decided to put Zayn in.
So there is hope that putting both Zayn and Strowman together can benefit both Superstars.  Strowman can benefit from someone of Zayn's caliber regardless if he wins or loses.  Perhaps a much-needed win like this for Zayn is what he needs to stand tall amongst the Raw roster.  The point of it all is that this must make sense for both guys, and both benefit from the program.  Zayn is a classic underdog, and fans love a good story where the underdogs come out on top.
Zayn is more than capable to last on the Raw roster.  Fans will be highly upset if nothing comes out of this.  Something must, and Zayn must not fade out into oblivion after this program is over.  There is always a chance to go to Smackdown, or if he could make the weight transition be a huge asset to the Cruiserweight Division.  For now, it's just a waiting game, and let's hope that the wait is worth it.
This article originally appeared on