UFC World podcast: Tom Lawlor on Dublin call-up; Brandon Gibson on Jon Jones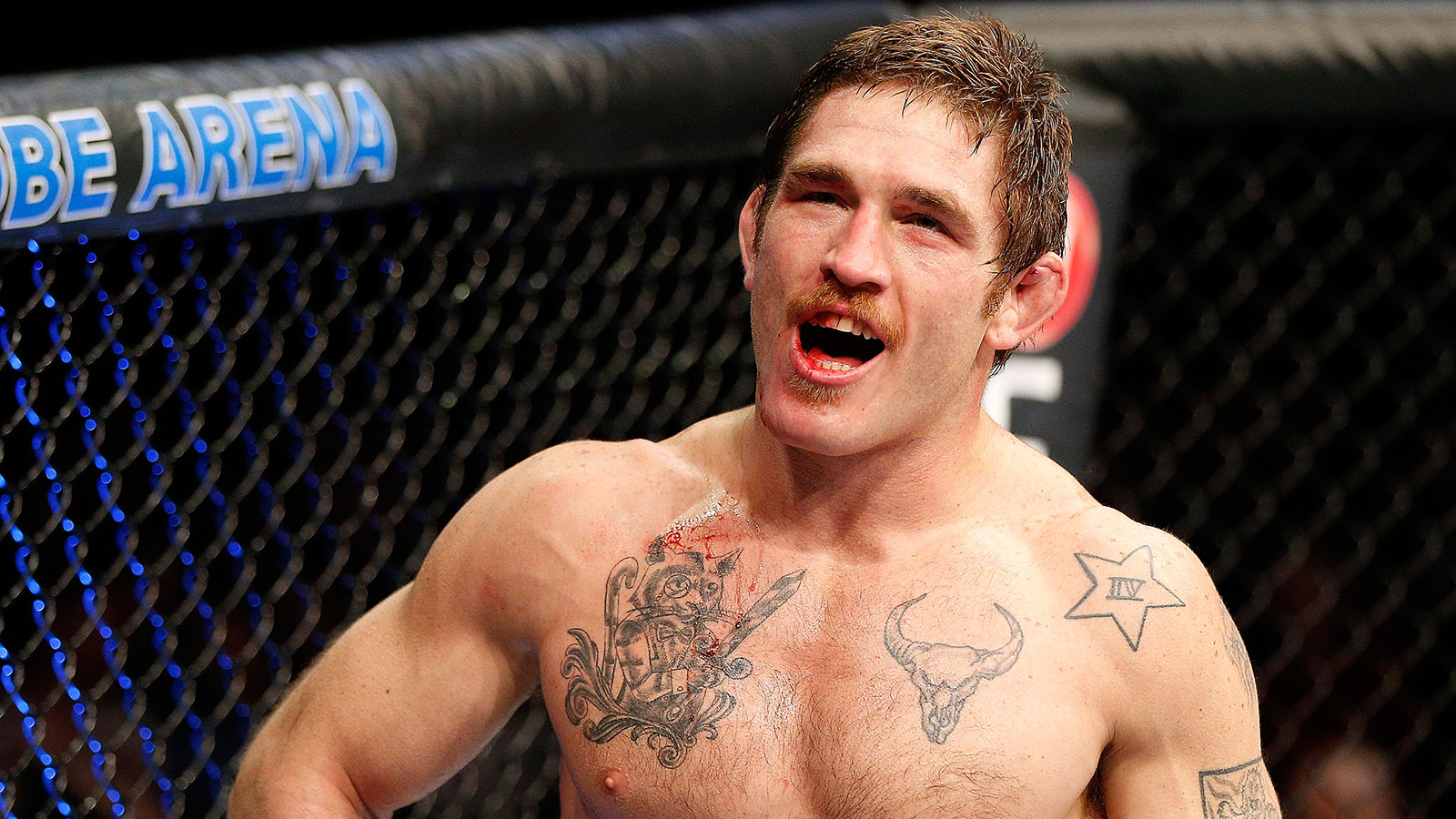 On this week's UFC World podcast, host Gareth A Davies is joined by UFC fighter Tom Lawlor and Brandon Gibson, a coach at Jackson's MMA. Lawlor is in ebullient mood, and delighted to be back after a year out through ACL surgery. "It's a thrill to be coming to Dublin to fight. I've got a really red beard when I grow it, so maybe I will for the return to the home of my ancestors. I can't wait to fight in front of the passionate Irish fans," he tells the veteran combat sports host. Ilir Latifi is a really strong, round, 5ft 8ins tall guy, so maybe I'll have to find some chubby large teenagers to wrestle with in camp. I spent a summer on exchange at Cambridge University, and I love Europe. This is a dream fight to come back to after a year out."
Gibson takes Davies behind the scenes of Jon Jones's latest title defence against Glover Teixeira, and explains the good, the bad and the ugly to come out the champion's seventh light-heavyweight title defence. "We were all very, very happy with Jon's performance. We felt before the judges score cards were read out that we'd won every round. It was great just being able to see Jon get a little creative, get loose, use the hook. He was having fun out there."
But there was some concern. "We let Jon know between rounds that he was eating one too many uppercuts, but I thought when he was able to control Glover's wrist, he had good head position up against the fence, and was able to be very effective, and land his own uppercuts."
(function() {
fyre.conv.load({
network: 'foxsports.fyre.co'
}, [{
app: 'main',
siteId: '305904',
articleId: 'custom-1406223988959',
el: 'livefyre-app-custom-1406223988959',
checksum: '51c7bd2f948959fbf1d6bd037c4418b6',
collectionMeta: 'eyJhbGciOiAiSFMyNTYiLCAidHlwIjogIkpXVCJ9.eyJ1cmwiOiAiaHR0cDovL3d3dy5mb3hzcG9ydHMuY29tL3VmYy9zdG9yeS9hbGRvLXZzLWxhbWFzLWNydXotcmV0dXJucy10by1mYWNlLWJhcmFvLTEwMjkxMyIsICJ0YWdzIjogW10sICJhcnRpY2xlSWQiOiAiY3VzdG9tLTE0MDYyMjM5ODg5NTkiLCAidGl0bGUiOiAiVUZDIENoYXQgVGVzdCA3IDI0In0.KdP2xmifzkExnbF0KX6Not4D7R7PmYBoDGm71RAA_vk'
}], function (widget) {
// Initialize or Auth
});
}());