Former UFC champion Kevin Randleman dies at 44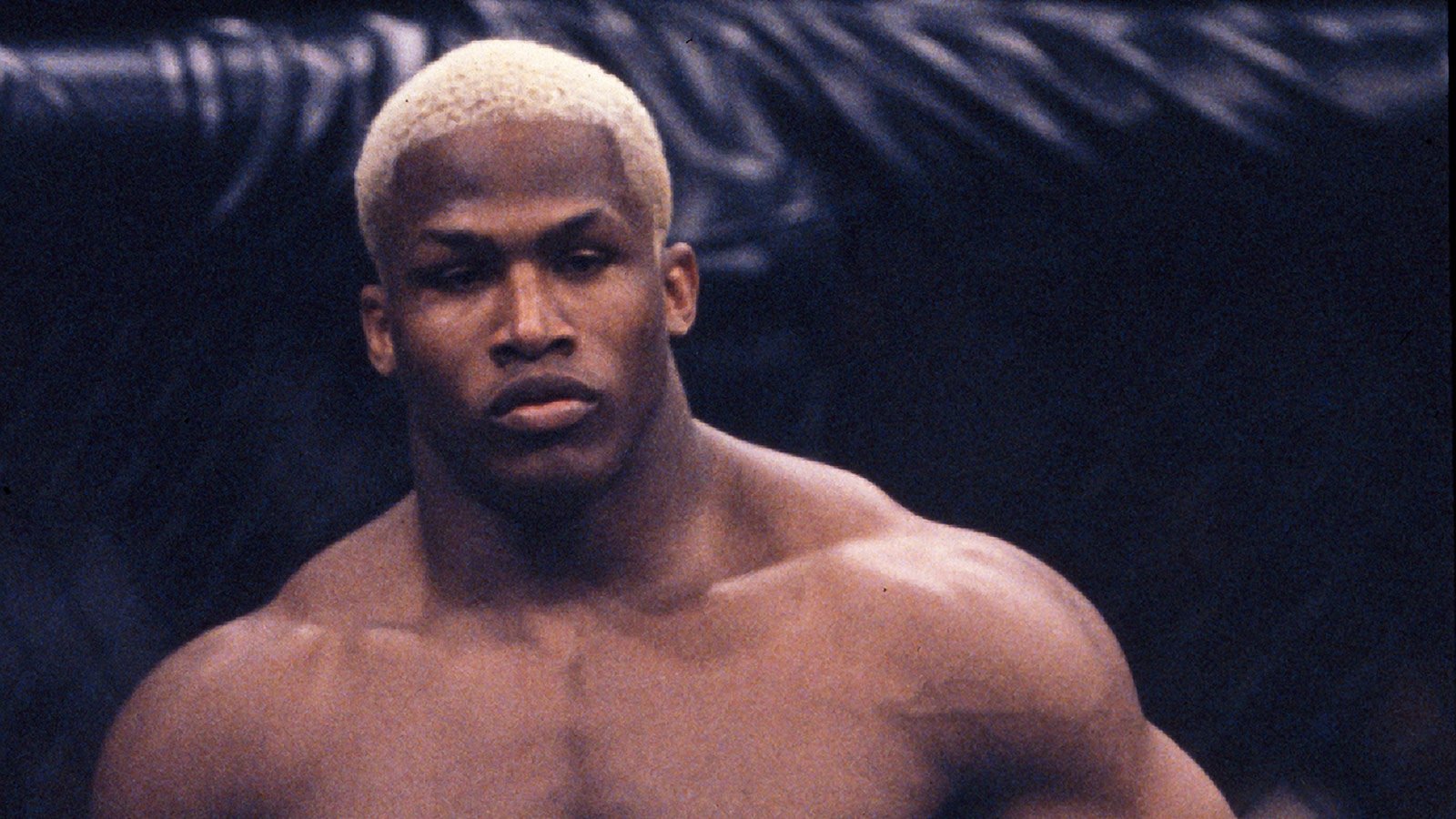 Former UFC heavyweight champion and two-time NCAA champion wrestler Kevin Randleman has died at age 44.
Sources told FOX Sports on Thursday that Randleman had been admitted to a San Diego hospital for pneumonia and later passed away due to heart failure. He had been living in Las Vegas.
Long before he was one of the most feared men in the Octagon, Randleman was already a legend on the mats during his years at Ohio State, where he followed in the footsteps of another UFC icon, Mark Coleman.
Randleman was a fierce wrestler who captured two NCAA wrestling championships and was a three-time All-American.
Once college was finished, Randleman decided to follow Coleman into the UFC, where he would soon gain a reputation as one of the most powerful and explosive fighters in the history of the sport.
Randleman debuted in the UFC in 1999, and three fights into his career he was already the heavyweight champion of the world. Randleman defeated Pete Williams to win the vacant title and then went on to defend it against Pedro Rizzo in June 2000.
In 2002, Randleman ventured to Japan, where he became a fixture in PRIDE Fighting Championships, which is where he would spend the next four years while taking on some of the best competition in the world.
One of Randleman's biggest moments came in a 2004 fight against Mirko "Cro Cop" Filipovic, who was a massive favorite in the PRIDE heavyweight grand prix that year. Randleman floored the former kickboxer with a huge punch early in the first round before finishing the fight a few seconds later with some vicious ground and pound.
Randleman's win is still considered one of the most shocking moments in the history of the sport.
From there, Randleman bounced back and forth between wins and losses for the remainder of his fighting career before his last bout took place in 2011.
Numerous fighters, friends and personalities from around the MMA community sent out condolences to Randleman's family after news of his passing went public on Thursday.
Bas & I just heard from Kevin's wife. Taking the rest of the night off Twitter to mourn & celebrate the life of Kevin Randleman. #RIP

— Mauro Ranallo (@mauroranallo) February 12, 2016
Randelmen was an inspiration to me and luckily I was able to be his friend as well. RIP https://t.co/ji7BVGmvcK

— Jake Shields (@jakeshieldsajj) February 12, 2016
My first MMA interview was with Kevin Randleman in 2000. I knew I was sticking around after that. #RIP to a true original. He will be missed

— Thomas Gerbasi (@tgerbasi) February 12, 2016
Just heard that the MMA community lost a great fighter tonight at only 44 yrs old. RIP Kevin Randleman. Prayers go out to his family.

— Rich Franklin (@RichFranklin) February 12, 2016
To think that I'll never get to see @themonstah_ smile or feel his energy in the same room… https://t.co/hxEmKE38ys

— Tyson Griffin (@TysonGriffin) February 12, 2016
Sad news about my fellow veteran fighter….we saw this thing through when it wasn't the popular thing to do. May you RIP Randleman

— Jens Pulver (@jens_pulver) February 12, 2016
RIP Kevin Randleman….Buckeye legend and friend

— J Jaggers (@jjaggers2x) February 12, 2016
Devastating news to hear about the passing of Kevin Randleman. My heart is filled with sadness. Kevin was a longtime friend and a great guy.

— Shannon Knapp (@shanknapp) February 12, 2016
We heard its confirmed, Kevin Randleman passed away. This is the worst news. Condolences to Elizabeth and their kids, RIP my friend

— Bas Rutten (@BasRuttenMMA) February 12, 2016
Randleman is survived by his wife, Elizabeth, and four children.