Julianna Pena willing to fight Miesha Tate under one condition
As Julianna Pena approaches her UFC 200 showdown with Cat Zingano, she's not only looking for her fourth win in a row inside the Octagon but she's targeting a showdown with champion Miesha Tate after she's finished.
Pena currently sits at No. 5 in the women's bantamweight rankings and she believes a victory over a former title contender like Zingano should be the catalyst to earn her the next shot at the gold.
"I definitely think so," Pena told "TUF Talk" about her title aspirations. "I beat everybody that they put in front of me, from all those girls on "The Ultimate Fighter" to everybody they've put in front of me since. No one else has been on that big of a win streak besides Ronda (Rousey) and I think that I definitely have earned getting a title shot."
A lot still has to happen before Pena could potentially fight for the belt, but she can't ignore that strange set of circumstances that could come together for her to fight Tate with the championship on the line.
During her season of 'The Ultimate Fighter", Pena was coached by Tate on the show and the two have been friends for several years even before the reality series materialized.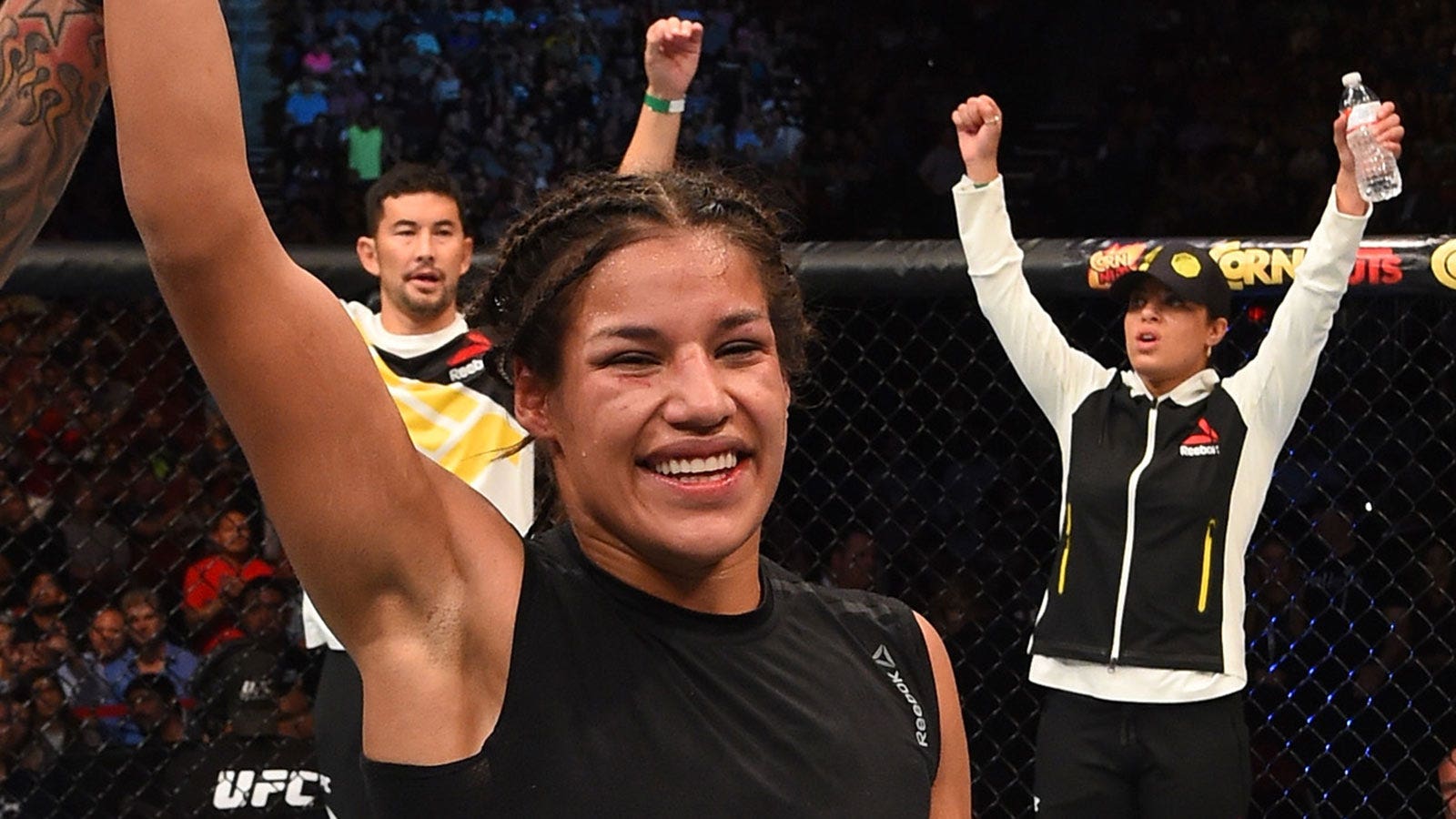 Pena says she has already talked to Tate about the possibility that they might fight one day soon and as long as there's gold on the line, they'd set friendship aside and go to war in the Octagon.
"Me and Miesha have discussed fighting each other. We said the only way we would fight each other is if her or I had the belt," Pena said. "Now that she has the belt and I get my hand raised be it July 9, I will ask for a title shot. I only think that that's right.
"I'm sure she will accept, be it that she wins, which I'm sure she will."
Pena is predicting that Tate will get past Amanda Nunes at UFC 200 to defend her title and then she hopes they can face off for the belt later this year.
Of course, Pena also has to contend with Ronda Rousey, who has already been named the No. 1 contender by UFC president Dana White although there's still no word when the former champion might actually return.
There's also former bantamweight queen Holly Holm, who returns to action in July for a fight with Valentina Shevchenko that could put her back in range of a title shot against Tate as well.
No matter how it plays out, the women's bantamweight division is thriving and the long list of top contenders only seems to grow with each event that passes.