UFC: Jon Jones Suspended for One Year by USADA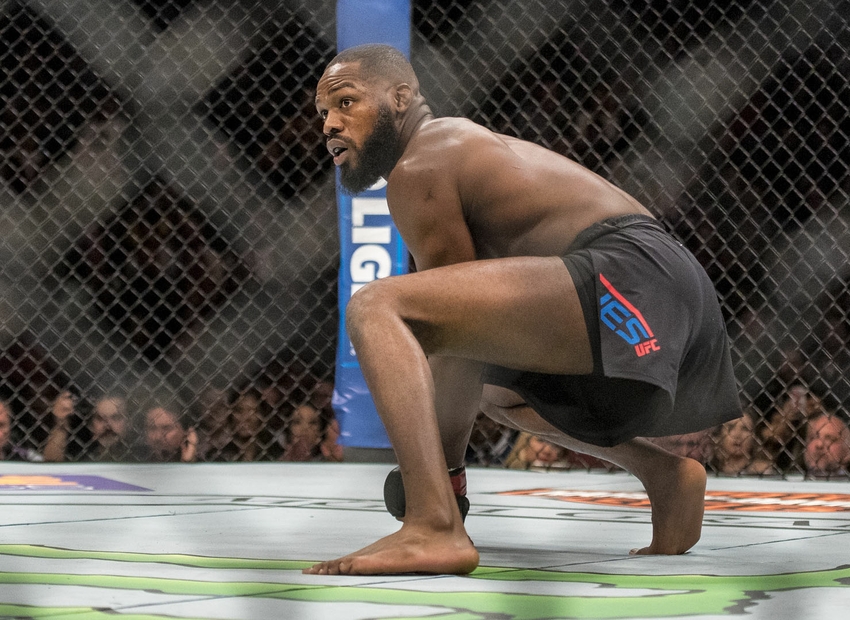 Former UFC Light Heavyweight Jon Jones has been suspended for one year by USADA after it was revealed that he took a tainted sexual enhancement pill.
Brett Okamoto of ESPN reported the ruling by the UFC's anti-doping partner.
Following rumors that something positive was going to occur for Jon Jones were going around thanks to Dana White, he has not received a full two-year suspension for his failed drug test earlier this year.
Jon Jones was removed from the main event of UFC 200 by USADA in July just days before the monumental event. He has yet to receive his hearing from the Nevada State Athletic Commission, who famously enjoy levying punishments that do not fit the crime (it's worth noting that Pat Lundvall is no longer the state's athletic commissioner, and she was always an advocate for heavy suspensions).
The suspension for Jones is retroactive to June 6, 2016, and he will be eligible to return at that date next year.
Jon Jones is one of the best fighters in MMA history, with the only blemish on his 23-fight record being a disqualification loss to Matt Hamill for downward elbows. Unfortunately, his out-of-the-Octagon record has not been as clean.
The 29-year-old has tested positive for cocaine in the past, and also committed a hit-and-run with marijuana found in his car. Then came the failed USADA test.
The light heavyweight title is up for grabs next month when Daniel Cormier attempts to defend his belt against Anthony Johnson, who has yet to face Jones. Barring another contender stepping up before June, expect Jones to fight the winner of that fight next year.
This article originally appeared on