Dana White has no desire to talk to Jon Jones now or later
Jon Jones needs to mend some fences with UFC president Dana White after this week is over.
Jones was yanked from UFC 200 on Wednesday night due to a doping violation stemming from an out-of-competition drug test that came back positive for a banned substance, and his main-event bout with Daniel Cormier was cancelled.
Cormier got booked to fight Anderson Silva at UFC 200 the following night, but White says ever since he heard about Jones' positive drug test, he hasn't spoken to the interim light heavyweight champion and says he has no need to speak with him anytime soon.
"I don't know where Lorenzo (Fertitta) is on this issue, but I still haven't talked to Jon Jones. There's nothing for me and Jon Jones to talk about," White told Colin Cowherd on Friday. "I haven't and I'm not gonna.
There is nothing for us to talk about. No, I'm not talking to Jon Jones. I'm not talking to him, there's no reason for us to talk.
— Dana White on Jon Jones
Despite his rigid stance toward Jones, White believes the pound-for-pound top fighter in the sport when he says he didn't knowingly take a banned substance.
Of course, that doesn't mean Jones is exonerated and innocent in the matter either.
"The guy is a professional. I truly believe — I believe this — I'm not the biggest Jon Jones fan right now, but I truly believe he did take a supplement that had this stuff in it and it wasn't intentional. I truly believe that," White said.
"But at the same time, come on — you're 28 years old, you're probably the greatest talent to ever step foot in this sport, call USADA and tell them what supplements you're taking."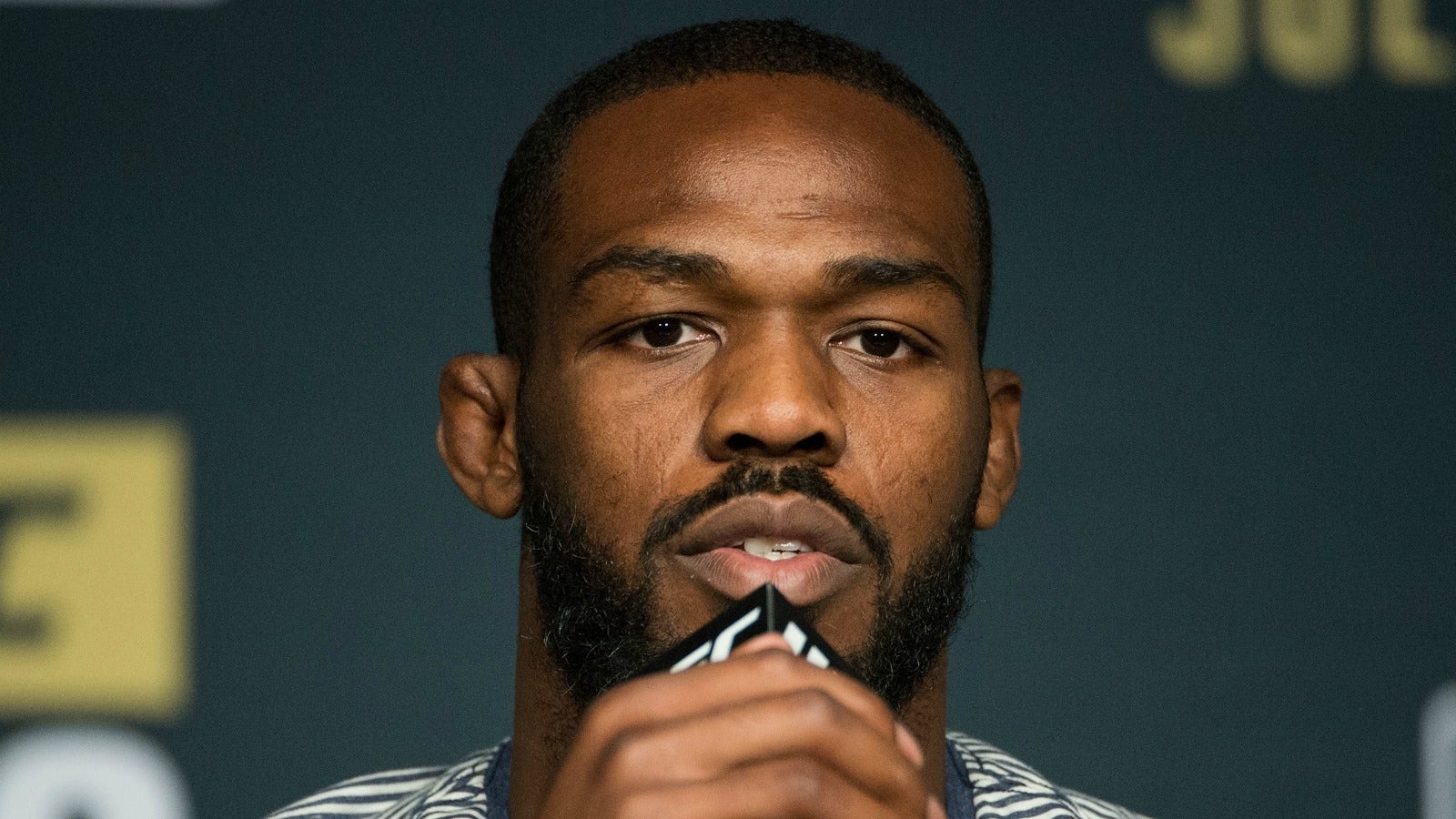 White says due to Jones' long history of controversies outside the Octagon — including a DUI, a positive drug test for cocaine ahead of his first fight with Cormier and a hit-and-run accident that landed him in jail last year — he should be much more careful with every facet of his life at this point.
White also doesn't think too highly of the people surrounding Jones, who apparently aren't keeping a watchful eye on every supplement he's taking and ensuring that he's being taken care of ahead of every fight.
"You've already been through this history of just absolutely madness," White said. "Forget about doing this to us — why would you do this to yourself? You're a grown-up and the guys that are around him are just as bad.
"The guys who are supposed to be looking out for him and watching his back, give me a break. Give me a break."