UFC Albany: Fight Pass Main Card Staff Predictions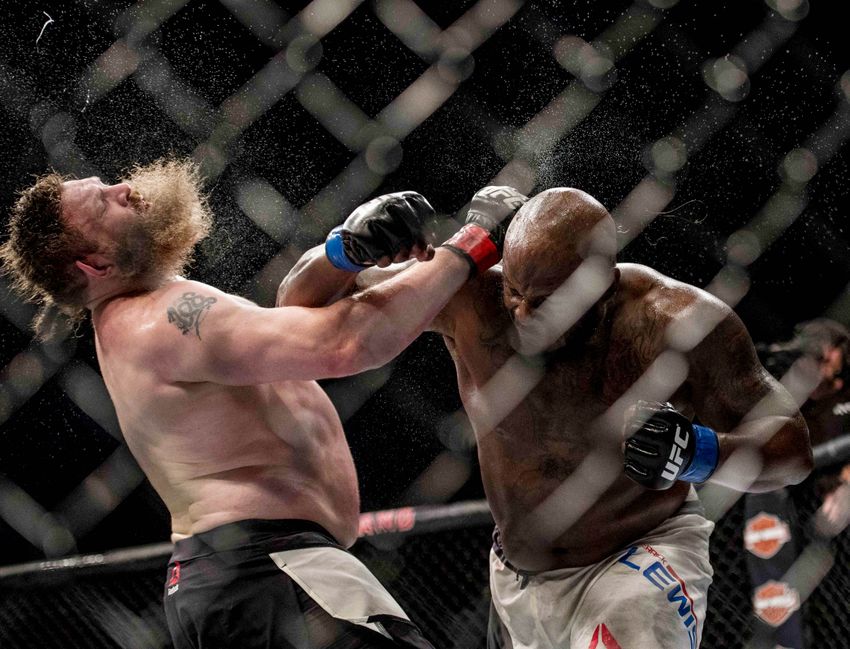 Despite losing its few truly relevant matchups, UFC Albany should provide an entertaining night of fights in Central New York.
With two of the most entertaining heavyweights today occupying the main and co-main event, what UFC Albany lacks in great fighters, it will make up for in great fights. Derrick "The Black Beast" Lewis makes his next step towards a top-10 foe after having his last fight cancelled, and Francis Ngannou looks to prove that he truly is the future of the division.
Not one writer was below .500 last week for the six-fight main card of the TUF 24 Finale. Only one fight was picked incorrectly by eight writers. Six writers took home a 4-2 record on the night, and two broke even at 3-3.
#8 Derrick Lewis vs. Shamil Abdurakhimov
Francis Ngannou vs. Anthony Hamilton
#10 Corey Anderson vs. Sean O'Connell
Gian Villante vs. Saparbek Safarov
Check out our picks below, with the writers sorted by winning percentage in 2016.
Want your voice heard? Join the Cage Pages team!
Cage Pages UFC Albany Predictions

Staff Writers
 Villante vs. Safarov
Anderson vs. O'Connell
 Ngannou vs. Hamilton
Lewis vs. Abdurakhimov
Harry Davies
(22-8)
Jake Krier
(124-64)
Nick Strickland
(24-12)
Gabriel Gonzalez
(43-23)
Mitch Williams
(98-61)
Jack Kopanski
(97-62)
Sean Bio
(117-76)
Ryan Wagner
(49-32)
Dan Doherty
(114-79)
Anthony Mazziotti
(107-75) 
Griffin Youngs
(21-15)
Alex Solano
(8-6)
Jason Payne
(28-22)
Eddie Law
(20-16) 
Paarth Pande
(17-14)
Dan Forkapa
(13-17)
Michael Scrivener
(0-0)
This is new territory for Cage Pages, as three of the four main card fights are unanimous selections. Derrick Lewis, Francis Ngannou, and Corey Anderson are all sure things according to the 17 writers that picked. Only two writers went against Gian Villante in the main card opener, making for a very one-sided main card.
More from Cage Pages
This article originally appeared on