UFC 205: Who does Conor McGregor fight?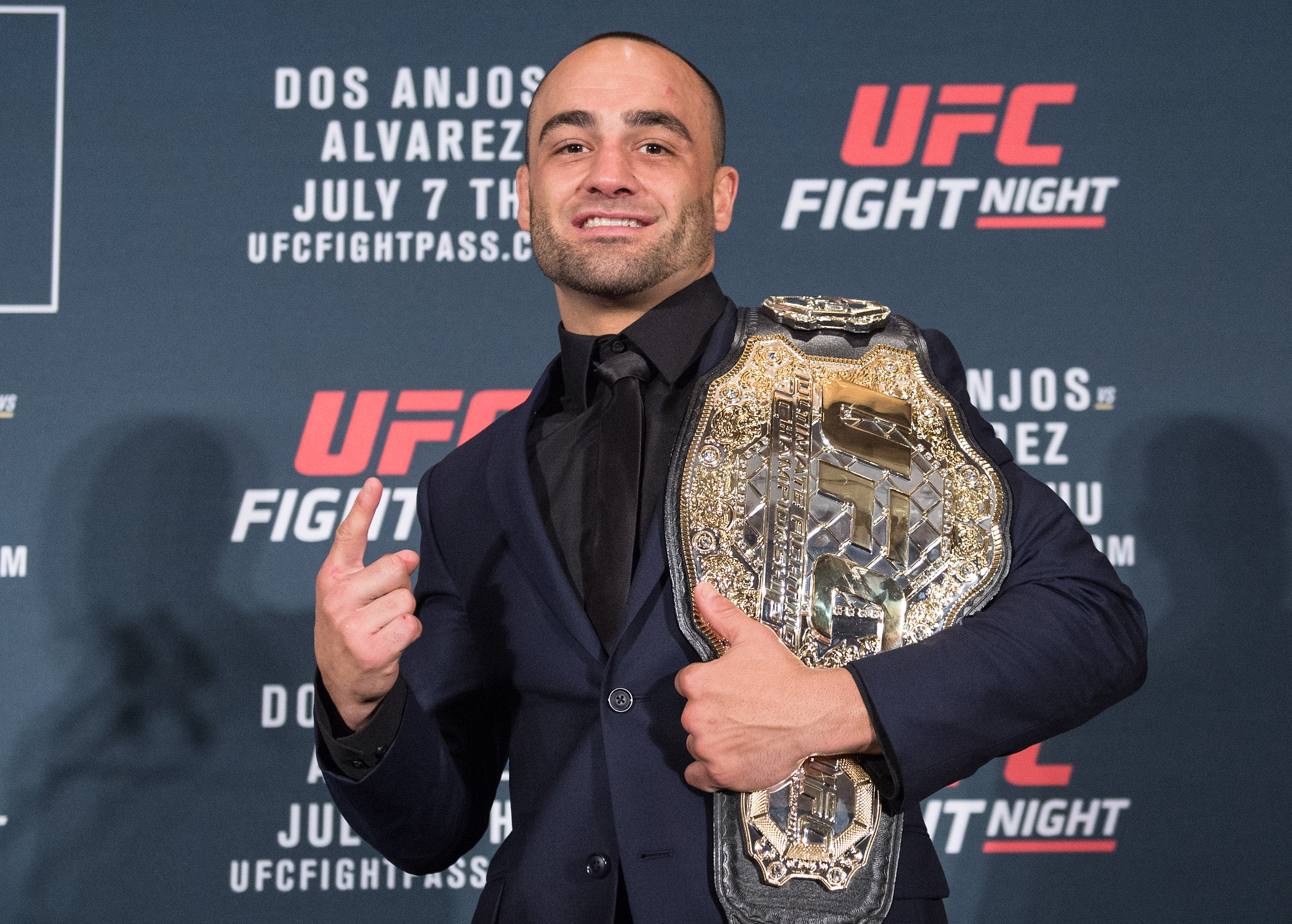 Conor McGregor is looking to add another championship to his resume at UFC 205. First, he has to get through the lightweight champion, Eddie Alvarez.
Alvarez was a two-time Bellator MMA lightweight champion and a BodogFIGHT welterweight champion. He is also the only fighter to win championships in Bellator MMA and the UFC.
While in Bellator, Alvarez was best known for his two wars with Michael Chandler. Their first fight, which Alvarez lost, won Yahoo! Sports' 2011 Fight of the Year. They met again in 2013 with Alvarez winning a split decision to regain the Bellator lightweight championship. The highly anticipated trilogy never happened due to Alvarez signing with the UFC.
In 2014, Alvarez signed with the UFC and lost his first fight to Donald Cerrone via unanimous decision. Alvarez bounced back with consecutive wins over Gilbert Melendez and former lightweight champion, Anthony Pettis. Alvarez's next fight would be against Rafael dos Anjos for the UFC lightweight championship.
Eddie Alvarez won the UFC lightweight championship by knocking out Rafael dos Anjos at UFC Fight Night: dos Anjos vs Alvarez. At the time, dos Anjos was the favorite to win but Alvarez stopped him at 3:49 in the first round.
Eddie Alvarez will be McGregor's toughest featherweight fight to date.
Eddie Alvarez (28-4 MMA, 3-1 UFC) is set to defend the UFC lightweight championship against the UFC featherweight champion, Conor Mcgregor (20-3 MMA, 8-1 UFC) at UFC 205 on November 12 at Madison Square Garden.
This article originally appeared on