UFC 205 Adds Khabib Nurmagomedov vs. Michael Johnson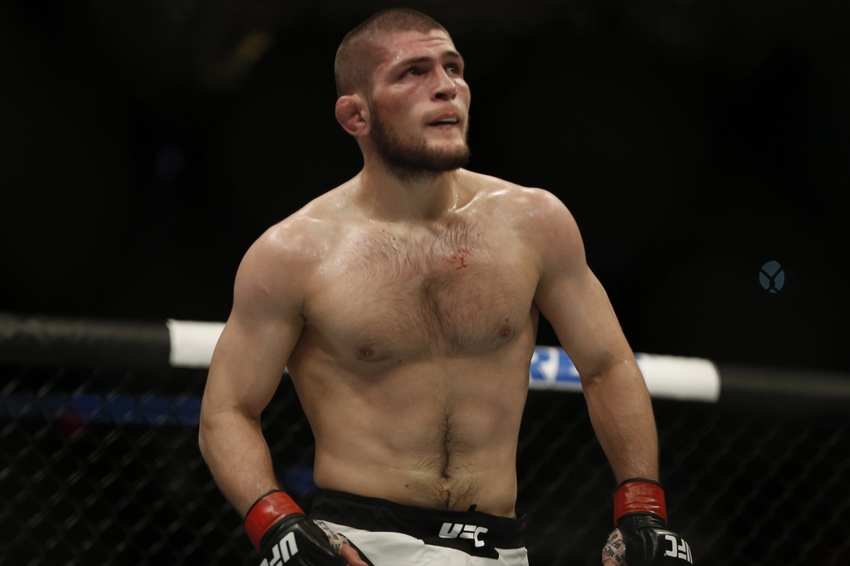 The UFC 205 press conference was a great half hour of banter, and Dana White also dropped an announcement of Khabib Nurmagomedov vs. Michael Johnson.
The crowd was overjoyed to hear that the UFC's premier Russian was added to an already stacked card.
Khabib Nurmagomedov was very displeased about being a pawn in the main event negotiations between Conor McGregor and Eddie Alvarez earlier today. It is also being reported that the promotion was offering to pay Nurmagomedov to stay ready in case of an injury to either of the headliners.
Instead, Nurmagomedov insisted on a fight, and he will get a game opponent in Madison Square Garden when he fights dangerous lightweight Michael Johnson.
Khabib Nurmagomedov is 23-0 in his career with seven of those wins coming inside the Octagon. He could be considered the best lightweight in the world, the problem is though, that the Russian has only fought once in the past two years against late replacement Darrell Horcher. A win against Johnson would silence the critics and earn him a title shot.
Michael Johnson got over recent struggles this month with a stunning first-round knockout over the red hot Dustin Poirier. His UFC record of 9-6 might not knock fans off their feet, but statement wins over Edson Barboza, Tony Ferguson, and Joe Lauzon prove that when Johnson is on his game, he could be one of the best lightweights in the world.
Want your voice heard? Join the Cage Pages team!
Press Conference Highlights
The UFC 205 press conference was essentially the Conor McGregor show, with reporters lofting the featherweight champion softball questions so he could go on his famous rants (two reporters asked him about his Mystic Mac prediction for the fight). As always though, McGregor was gold on the mic.
Other highlights include Tyron Woodley embracing the hate:
And the roar of the crowd when Joanna Jedrzejczyk was mentioned:
With the announcement of Khabib Nurmagomedov vs. Michael Johnson, and Conor McGregor vs. Eddie Alvarez coming on the same day, UFC 205 is undoubtedly the best event on paper in the promotion's history. It will take place on November 12 in Madison Square Garden. Get excited!
This article originally appeared on