'TUF Nations' Finale Notebook: What's on the line for Bisping vs. Kennedy?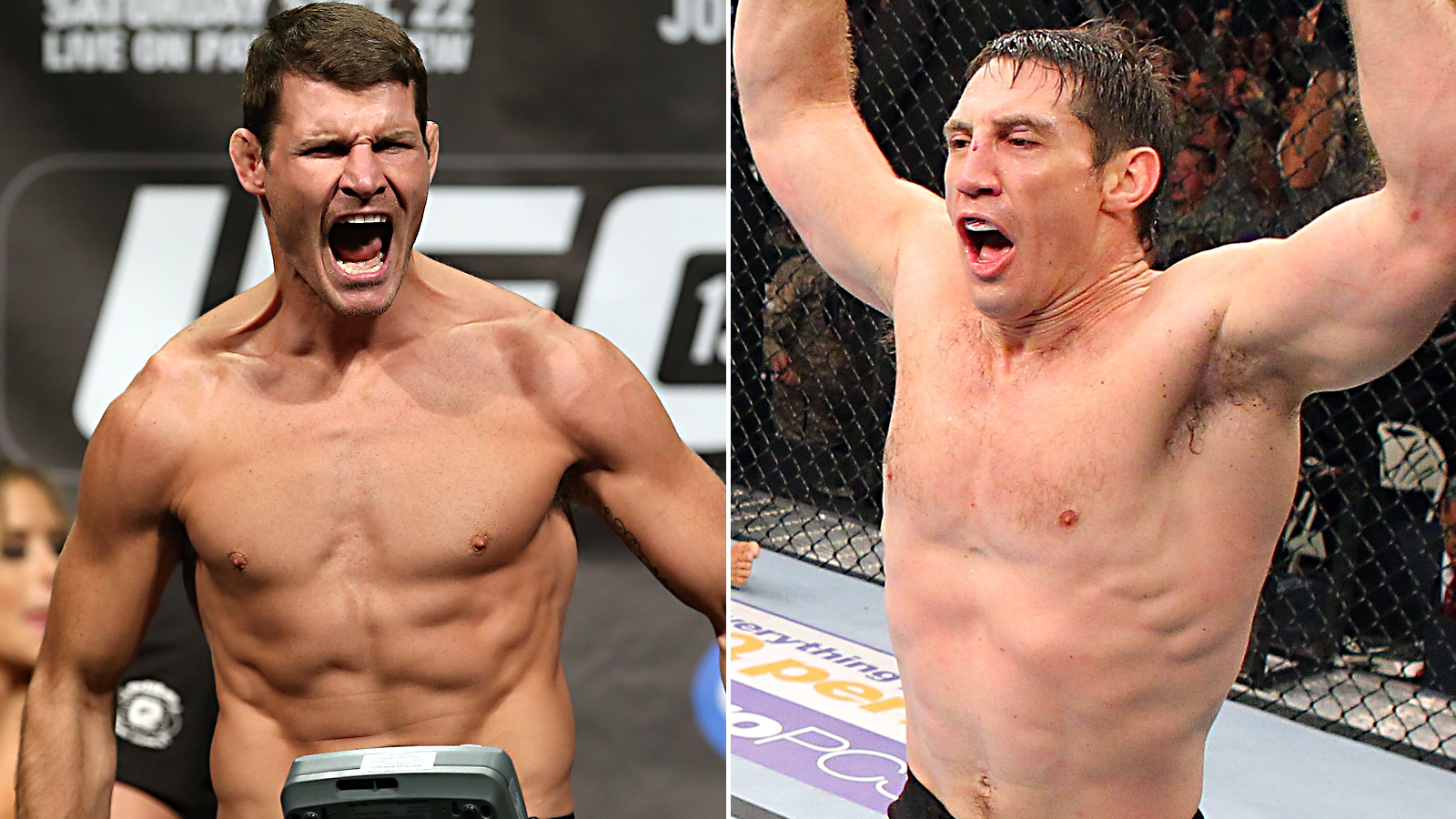 Ahead of this week's TUF Nations Finale in Quebec City, Quebec, I caught up with commentators Jon Anik and Kenny Florian to help me break down a few of the key matchups and give their take on some of the biggest story lines for the upcoming show.
At the top of the card is the main event pitting Michael Bisping versus Tim Kennedy in a five round showdown between two top 10 middleweights, who don't seem to like each other very much at all. The fight marks Bisping's first bout in a year after suffering a detached retina that nearly ended his career.
In addition to the main event, TUF Nations coaches Patrick Cote and Kyle Noke square off while the finals of the reality show also take place in the middleweight division with Elias Theodorou taking on Sheldon Westcott while Chad Laprise faces Olivier Aubin-Mercier in the welterweight final.
When Keeping It Real Goes Wrong
In the lead up to this main event fight in Canada, Tim Kennedy has gone above and beyond the call of duty in trash talking his opponent, Michael Bisping. While hyping a fight is nothing new, Kennedy has typically been a pretty respectful fighter during his career and rarely has a bad word to say about anybody.
That all changed when Bisping's name landed on his radar, and from that moment on Kennedy has gone full steam ahead at verbally assaulting the British middleweight in interviews, videos and every other form of media possible.
But could it all backfire in this fight? Bisping is no stranger to opponents attempting to goad him into a trash talking war, and generally speaking he's come out the better end on most occasions.
"They need to sell the UFC and Michael Bisping on the fight, just to get it. Michael Bisping is in a position where he can kind of pick and choose who he wants to fight, and there are a lot people that want to fight Michael Bisping. You can ask anyone in the middleweight division, they would all raise their hands, especially the ones in the top 15. They need to get the fight No. 1, and the reason they're getting these fights is the trash talk. Kennedy needs to go out and sell the fight, he has the fight and with that he has the emotional attachment. Tim Kennedy you've heard him talk a little trash in the past, but certainly not at this level. I think now he has to deal with this pressure and doing that," Florian said about the matchup.
"Bisping it just seems to fire him up and makes him sharper. It gets him to train even harder. This is something that Michael Bisping is very used to. He's used to this, Tim Kennedy is not."
The whole concept of calling out Bisping has reached just about every middleweight in the division not named Chris Weidman, and he'd probably consider it too if not for the fact that he's the champion and no longer has to call anybody by name for a fight. UFC play-by-play man Jon Anik reveals that in Brazil during his last broadcast on FOX Sports 1, co-main event fighter CB Dollaway even contemplated calling out Bisping, but ultimately decided otherwise.
It's the fashionable thing to do these days, but it doesn't always work to the fighter's advantage when the Octagon door closes. It does, however, raise Bisping's stock because no matter where he goes, no matter what he does, his name always finds its way to the other top contenders in the division.
More people call Bisping out than the champion, that should tell you everything you want to know.
"C.B. Dollaway's camp was actually entertaining the idea of calling out Michael Bisping in that post fight interview, obviously he didn't go with the Bisping call out, but it really is interesting. It really is a biproduct of the way that Bisping is not only able to sell a fight, and to sort of pit himself verbally against an opponent, but perennially he has been a top 10 guy throughout his UFC career," Anik stated. "He's sort of been the hunted, despite the fact that he's never had that target on his back, he's never been the champion."
More Than Meets the Eye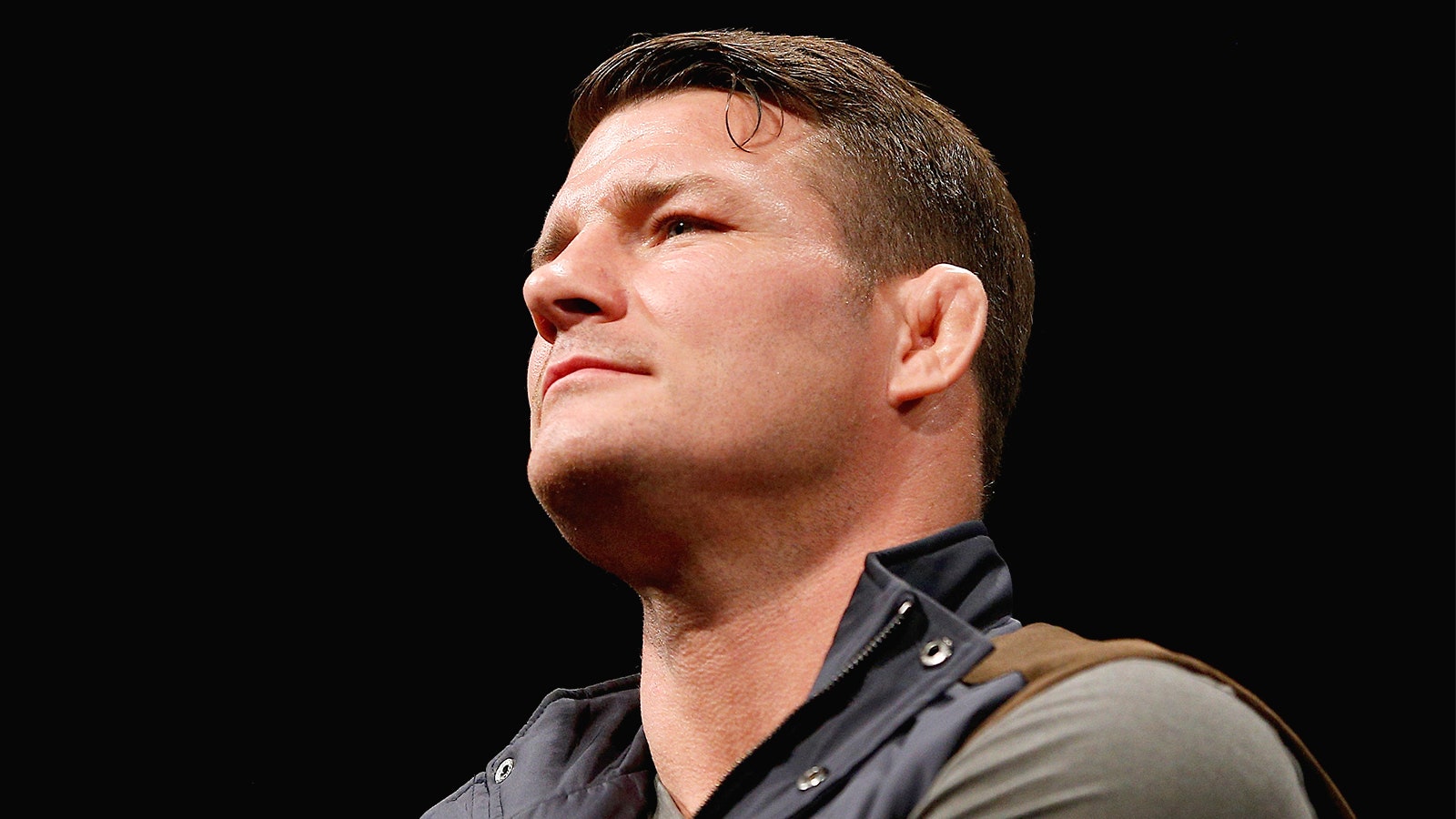 The other key story line going into Wednesday night's main event is the status of Michael Bisping's eye. The middleweight contender suffered a detached retina in the lead up to his fight against Mark Munoz last year, and the original diagnosis was so scary that Bisping thought his career might come to an end because of it.
Luckily, doctors were able to repair the damage and get Bisping back on track, but now as he approaches his first fight in a year as well as his first after having several procedures done to fix his eye, how much could that injury play into the fight with Kennedy?
"I'm really curious how that eye is for Michael Bisping," Anik said. "He's going to need at least two procedures done on that right eye when his career is over and I think a lot of us are really just waiting to see if he's really healthy what could be a grueling five round main event."
Florian has been through plenty of injury struggles in his own career. A bad back actually forced Florian into an early retirement from competition, so he can certainly relate to Bisping's situation.
That said, while doctors have cleared Bisping to fight and his eyesight was checked prior to being licensed, Florian isn't sure anyone will know just how good or bad things could be until he gets into the Octagon and takes a punch.
"Bisping has been doing sparring, but that's all done with big gloves, shin guards, how is he going to react to that first time that he gets a big shot," Florian said. "Is he going to get worried? How is he going to react? We really don't know how bad an injury is. If you ask the fighter, 'how bad is your broken leg?' and they'll say 'I'm fine, I can walk on it'. That's the nature of a fighter. We don't truly know how bad this injury may have been."
Truest Definition of Title Eliminator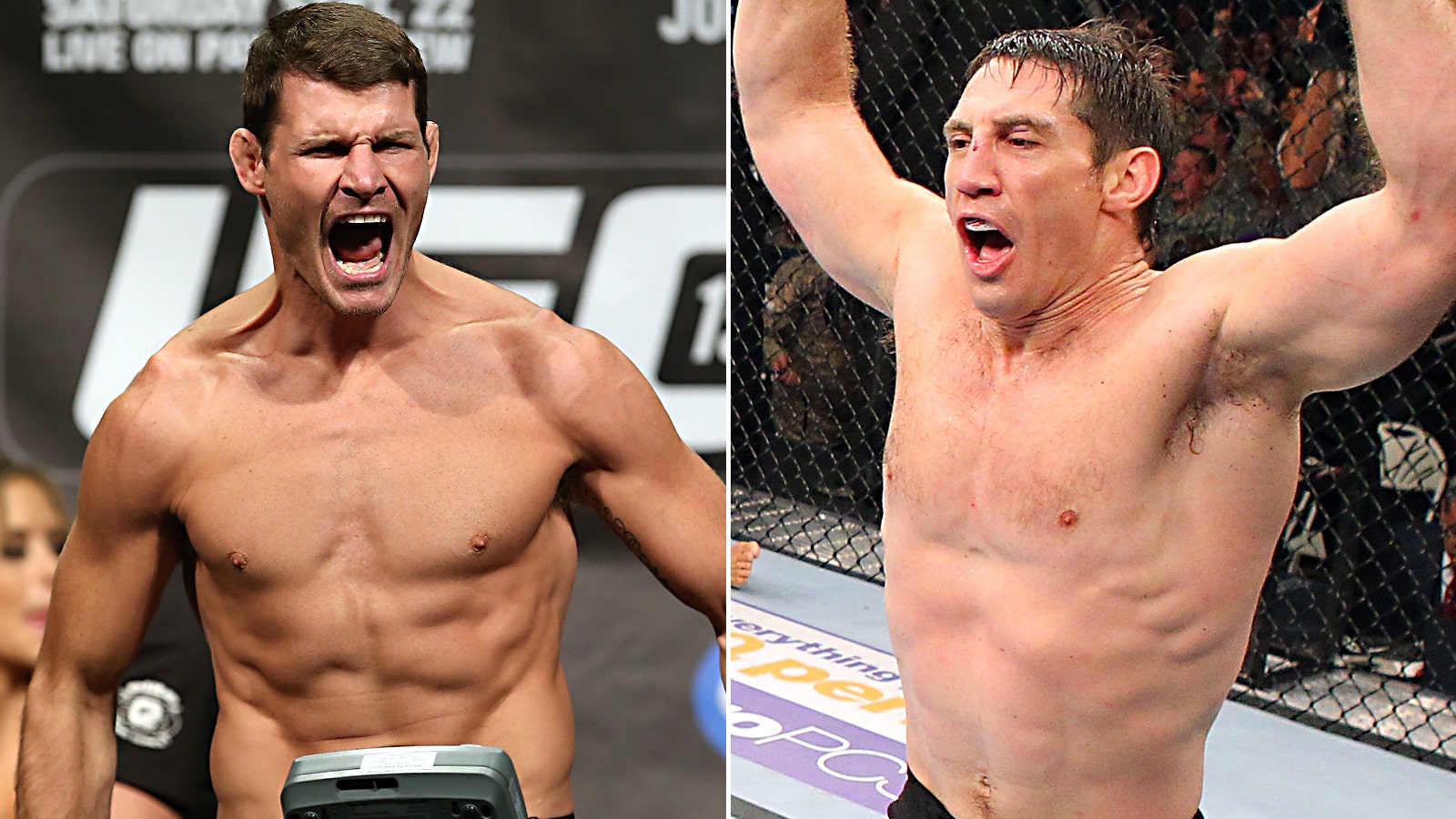 Bisping enters the fight on Wednesday night just two months removed from his 35th birthday. Kennedy isn't far behind at 34 getting ready to turn 35 later this year.
While everyone says 'age is just a number', in competitive athletics it's the ultimate equalizer. Age is one thing that's out of a fighter's control and despite wonders like Dan Henderson and Randy Couture, there are far more competitors retired at 40 than still pursuing titles.
So considering where Bisping sits currently at No. 5 in the world and having lost his last two fights that were deemed No. 1 contender's bouts, and Kennedy's past losses to top fighters like Ronaldo 'Jacare' Souza and Luke Rockhold, a loss in Canada would be devastating to either man's hopes of getting a shot at the belt.
As a matter of fact, Anik believes it's win or go home for these two because a loss could put them out of the title picture forever.
"I feel like the loser of these main events on FOX Sports 1, often times will never get back to another title shot. I said that when we had (Mauricio) Shogun Rua and Dan Henderson, and after that result I think we can all agree, Shogun Rua's going to have a very difficult time getting back to the title," Anik explained.
"I do not foresee the loser of this fight ever getting to a UFC middleweight title fight. I don't know if the stakes could be much higher."
A Golden Opportunity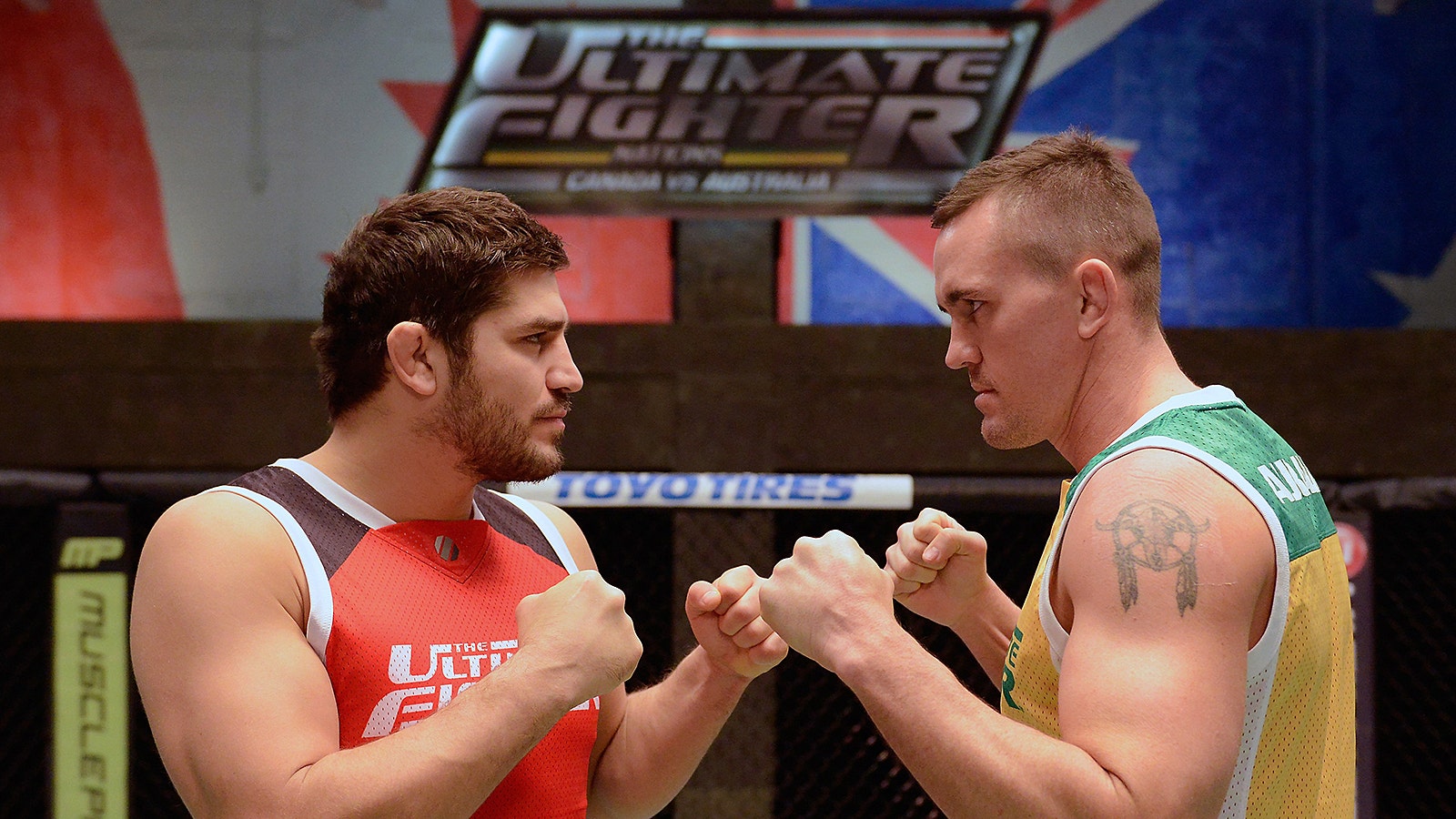 The coaches of TUF Nations — Patrick Cote and Kyle Noke — will be showcased in a co-main event of the upcoming show on Wednesday night with both fighters looking to establish themselves in the welterweight division. Cote and Noke picked up wins in their respective welterweight debuts, but it's now been more than a year for each of them since they last stepped foot in the Octagon.
The good news for both fighters is the fact that the welterweight division has undergone a dramatic shift in the last few months with a new champion being crowned, and names like Georges St-Pierre, Nick Diaz and Carlos Condit nowhere to be found (at least for now).
"Coming off the Ultimate Fighter and having that opportunity and having that viewing, they really do have an excellent opportunity to elevate their status, not only due to their fight, but coming off the show is huge for both these guys. At 170 pounds, the division is so stacked, there's a lot of opportunity there," Florian said about the matchup. "For both guys, they understand how important it is to be exciting. You get a guy like Jake Shields, who was recently cut, I think that emphasizes yes you've got to go out there and win, but you've also got to be excited. I think both these guys understand that."
Anik looks at this matchup in a different way considering what happened during the filming of TUF Nations. It's not so much that Cote and Noke have personal beef, but pride is definitely on the line in this fight.
"Kyle Noke has got to be steaming after the way The Ultimate Fighter Nations went down," Anik said. "Just the way Canada largely dominated the show, and I think he can exact some revenge there. He can sort of put Australia on his back, as he has really done throughout his mixed martial arts career."
The Final Four
As noted by Anik already, the TUF Nations finals is an all Canadian affair with four fighters from Patrick Cote's team all battling it out to become the latest winner of The Ultimate Fighter.
While not every season of the reality show can be held up against another in comparison, Anik believes the four fighters from Canada representing this international version of the show could be some of the best we've ever seen.
"This final four is as good a final four as we have had at the end of an international season of The Ultimate Fighter," Anik said. "I don't think that's promotional hyperbole. I could see either one of these guys winning each final, and I could see any one of these four going on to have a decade long UFC career and finding their way into the top ten.
"I think Elias Theodorou is a name that a lot of us were kind of looking at going into the show, and he did nothing to diminish his stock on the show. Sheldon Westcott dealt with a lot of injuries, but I think Elias was of the mindset that Sheldon would be the last man standing."
Hair vs. Hair
Maybe the most crucial matchup this week at the TUF Nations Finale will pit middleweight finalist Elias Theodorou against Kenny Florian in a battle of who has the better hair. Theodorou has stated on several occasions he already has the best hair in the UFC, and even after a grueling fight on the show the first thing he checked afterwards was how well quaffed he looked following the bout.
Meanwhile, Florian's hair game has stepped up a notch since he exited the Octagon and became an analyst working with the UFC and FOX.
As surprising as it may be, however, Florian's broadcast teammate can't deny who is the winner in this hair vs. hair contest.
"That's a great question — here's where I think the pendulum swings to Elias Theodorou, and I hope you will print this. Six Harlequin romance covers to Kenny Florian's zero," Anik said. "So Florian has come on strong with this late life lettuce no doubt about it, but Elias Theodorou at 25 years old has done six Harlequin romance novels.
"Until Florian cuts his teeth doing some Harlequin romance covers, I think you've got to go Theodorou."