Roy Nelson: 'It just hurt me that I had to keep hitting the guy'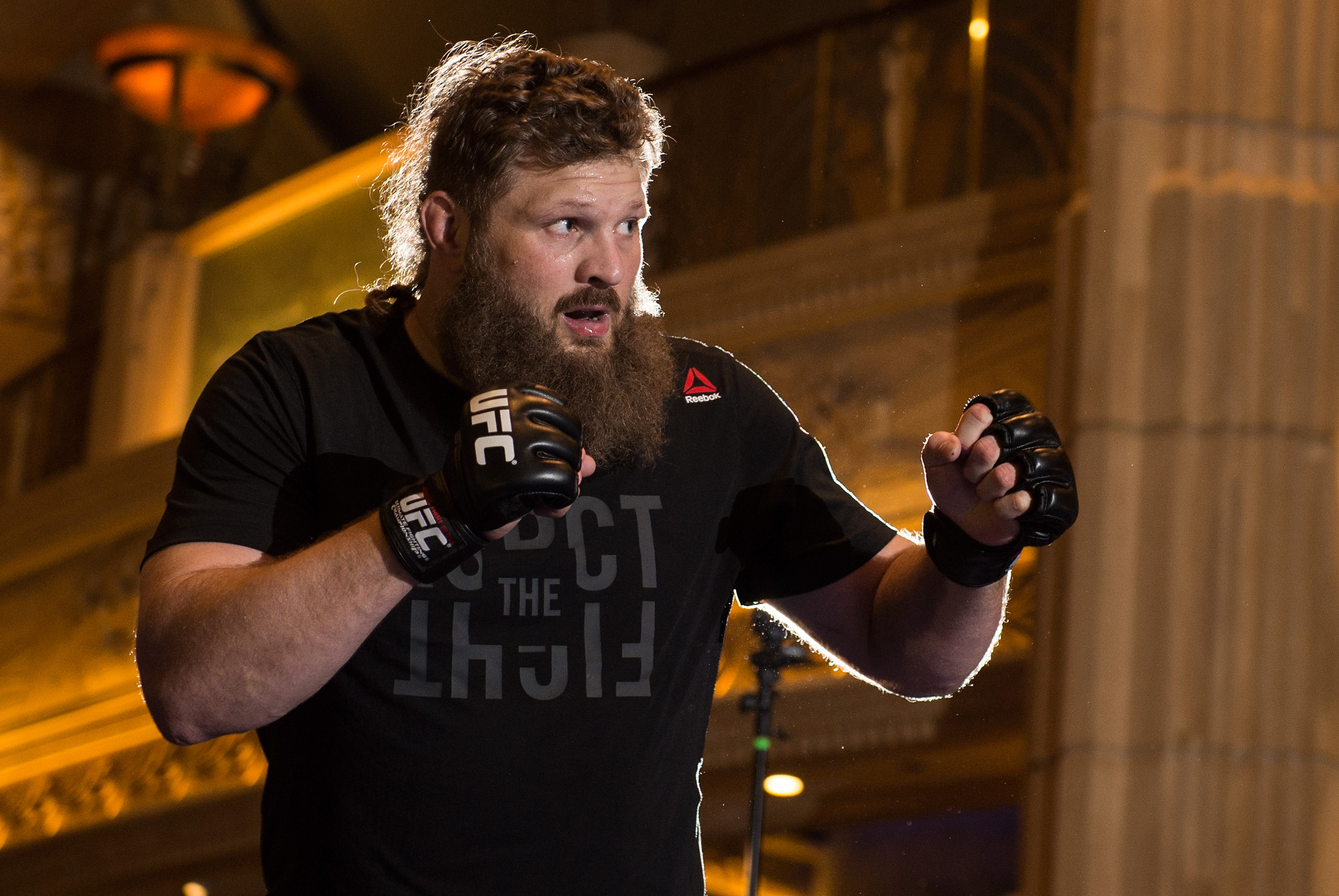 Roy Nelson explains his actions after knocking out Antonio Silva.
Bad stoppages are and will continue to be an issue in the sport of mixed martial arts. On one hand, some people will think those stoppages come too soon, while others believe the end is too late. UFC Fight Night 95 saw a peculiar turn of events when Roy Nelson took umbrage with John McCarthy's stoppage during his win over Antonio "Bigfoot" Silva.
"Big Country" earned his 14th knockout victory when he stopped Silva in the second round of their bout. Nelson rocked Silva and dropped him with an uppercut before pouncing on him for the finish. Nelson landed four to five unanswered blows to Silva before referee John McCarthy called a stop to the fight. That is where things took an odd turn.
Nelson stormed off, visibly upset with the finish. But he walked back over to McCarthy and kicked the referee in the rear end; before flipping McCarthy the middle finger. McCarthy is a long-tenured official and widely considered the best in the sport; yet Nelson was not happy with the stoppage during Saturday's event.
Roy Nelson is NOT HAPPY with @JohnMcCarthyMMA's stoppage. #UFCBrasilia https://t.co/D8f1HzdFs2

— FOX Sports: UFC (@UFCONFOX) September 25, 2016
"I had John in my last fight. We talked about what's considered damage. He doesn't know what's going on in MMA," Nelson said on Fox Sports 1. "That's why when I actually, when I knew I hit a home run with 'Bigfoot,' I already knew he was out. I could have done the Mark Hunt and walk away and then hopefully he might stop it. But I stood over him, waited, waited, waited, and then I started throwing bombs and he let me throw just clean punches. Bigfoot's my friend; I know he has a family to go to."
No word has been released on whether or not Nelson will be punished for his actions. But he has "apologized" for the blowup.
"It was a push to Big John. Like dude, come on, he was knocked out. I know what a KO is. I do it for a living," Nelson said during the post-fight press conference. "It hurt my feelings. I apologized to Big John, but wouldn't take it back. It just hurt me that I had to keep hitting the guy."
For more UFC coverage, visit our hub page.
More from FanSided
This article originally appeared on