Rory MacDonald – Backstage at Bellator 160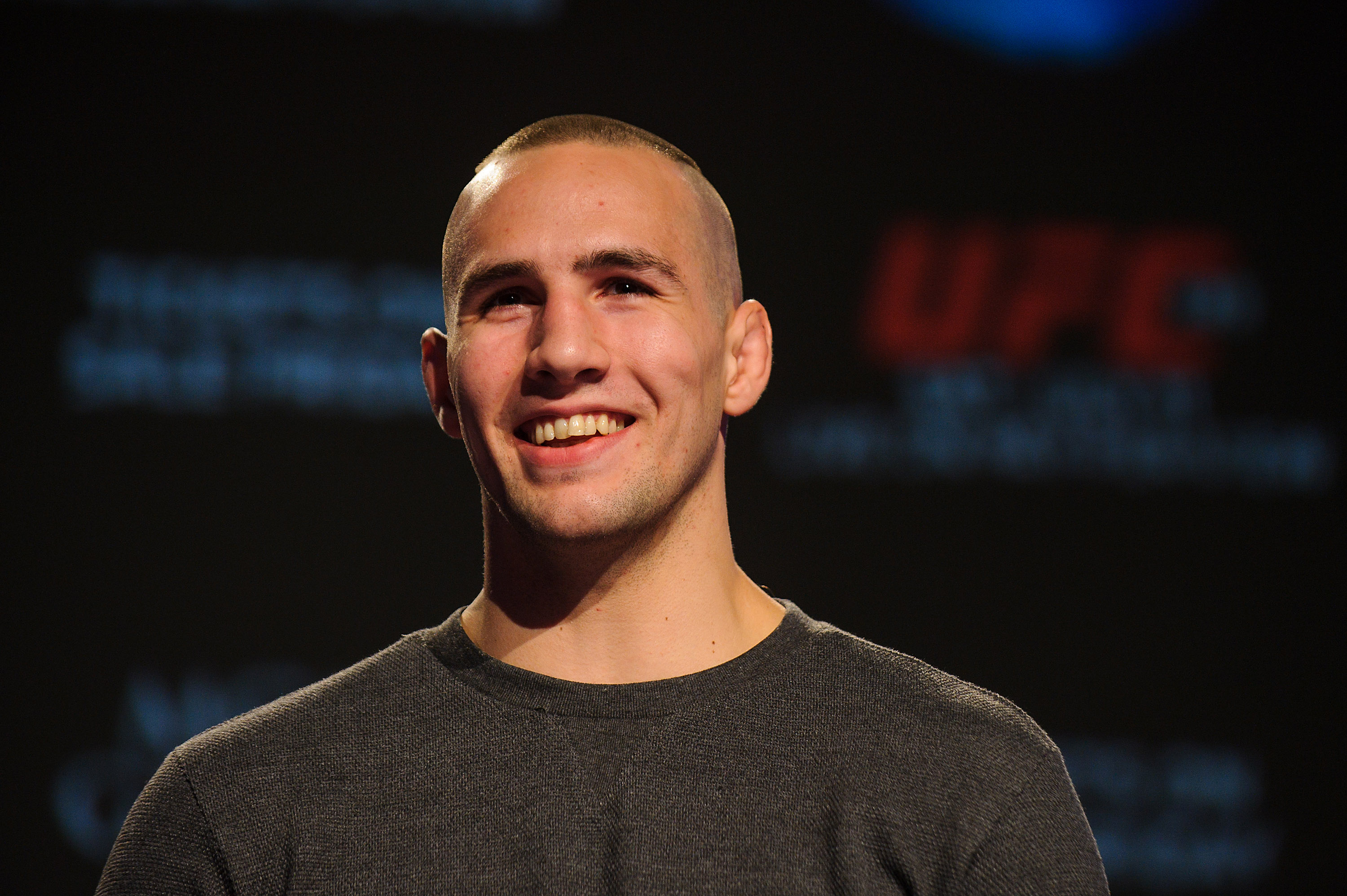 Last week, now former UFC welterweight Rory MacDonald announced he would be leaving the UFC to sign with Bellator after UFC brass neglected to match their offer.
During the Bellator 160 broadcast on Friday night the 27-year-old Canadian was brought out to officially announce his arrival and intentions in the promotion.
"I'm taking over. I'm the king of this division at 170, I'm going after Koreshkov and his belt. After that, I have my eyes on 185lbs too."
MacDonald was on site at the Honda Centre to officially sign his new contract and make his arrival known. In the backstage video, you see MacDonald putting ink to paper, as well as speaking with former UFC fighters Phil Davis and Tito Ortiz.
Bellator held a press conference for MacDonald's arrival to the promotion, and he was asked about the differences between the UFC and Bellator.
 "The production of the show stands out right away, the screens, the entrances, they do it bigger. They do it right here. It's a fight show here. They want to promote a fighter, they want to build it. It's not generic where everyone is wearing the same thing, we get to be our own individual self and promote our self. Where I was before, everyone is wearing the same uniforms. We're all walking out of the same boring dressing room or gate. It's boring. People are tired of that."
MacDonald is clearly critical of the UFC's current relationship with Reebok and how it's effected both the fighters and the promotion. He doesn't seem keen on the what the UFC has done as of late regarding management of their fighters, or the production of the show itself.
He seems to enjoy the grandiose atmosphere and culture Bellator provides relative to the UFC and when asked specifically how much the Reebok deal factored into his decision, MacDonald explained it wasn't a major factor, but reiterates the generic feel Reebok has brought to the production.
"It wasn't a major thing for me, but it's a part of it. We walk into that cage like every single person on the roster. We're basically like a robot walking to that cage with the same jersey on. There is no difference between this guy and this guy. It's boring, I find it. It's very plain. I understand where they were trying to go with it. But that's not just fight sport. There is no personality there."
Since the retirement of his friend, training partner and welterweight GOAT Georges St. Pierre, MacDonald has taken over as the largest name in Canadian MMA, and it sounds as if Bellator is aware and ready to take advantage of his regional fame.
"There are a lot of opportunities that Bellator is giving me. The belief they have in me. The weight they're putting on me, to promote me, to go into Canada. We're going to take Bellator into Canada and we're going to do it big. We're going to reinvigorate that market. Those fans are going to get a proper fight show again."
Bellator is willing and looking to push MacDonald where the UFC wasn't. That being said, MacDonald was not bringing in Conor McGregor type numbers for the UFC, and probably never will. As an asset, he's much more valuable to Bellator than he is to the UFC.
This can be backed up by how the negotiations seemingly played out. MacDonald has the "pull" to bring eyes to Bellator events held in Canada, and ultimately I think together they will find success in their mission to being a "proper fight show" to the Canadian MMA fans.
At this time there are no concrete plans for Rory's Bellator debut, but personally – this will be a fun ride watching Rory on his hunt for Bellator gold.
This article originally appeared on