Love him or hate him, Jon Jones is breaking through to sports superstardom
Jon Jones walked into the Baltimore Arena to an explosion of cheers and walked out the same way, riding the wave of energy. All along, Baltimore was a Jones town. Soon, everywhere else will follow because they'll have no choice.
You can only resist winners for so long, and Jones is MMA's biggest winner right now, hellfire on wheels, a Rubik's cube of an opponent who gets more impossible to solve as you go along making mistakes.
He's the best fighter in the world, but there remains a strange phenomenon surrounding him. Mixed martial arts fans have never quite embraced him. They breathlessly debate why Jones hasn't yet reached superstardom and whether he'll get there at all. Erase all doubt about that. We're in the midst of his rise. Before this fight, Jones was profiled in The New York Times, and appeared as a guest on LIVE with Kelly and Michael, one of the most-watched morning shows on television. He was interviewed by The Wall Street Journal and The Source Magazine. ESPN billed his fight as "must-see." Motivational speaker Tony Robbins tweeted about him. That's a lot of different demographics to cover, isn't it?
He also sold out Baltimore, a city to which he has no real connection.
All this without a whole lot of help. Let's remember that the UFC hasn't always put their considerable weight behind him. The promotion put a few dings in his armor when they put the full blame of canceling UFC 151 on his shoulders. That was only 18 months ago.
More recently — meaning just days ago — Chuck Liddell claimed that he would have knocked out Jones in his prime. Of course Liddell is a proud former champion who wouldn't want to accept his own defeat, but he's also a UFC executive, and how does it help the company to say that the present is not as good as the past?
It's not true anyway. Liddell never had the diverse game that Jones flashes everytime he cartwheels into the cage. Glover Teixeira, a man that had gone eight years and 20 fights without losing, was completely and hopelessly shut out by Jones on Saturday night. He couldn't sniff a round, getting out-landed by the lopsided total of 158-65.
Most impressively, Jones did it mostly by beating Teixeira at his own game fighting from the inside, against the fence, where his height and reach don't matter nearly as much. The criticism that those attributes win fights has always been wrong to begin with, but Jones showed again the endless variety of attacks he can approach with. In this case, he said it was an improvisational switch as he processed the information Teixeira was giving him. But really his offensive plan was two-prong. From the outside he stayed far enough away that Teixeira was swinging at air — he landed just 27 percent of his strikes — so either he was not there to be hit, or so close that he could wear on Teixeira and tire out his arms.
These are the kinds of cerebral games he plays. So what is not to like about him?
"The boos I've learned to live with but the cheers are so rewarding," Jones said after the win. "It's great to get some love and respect for once."
There's no way it should be an exception instead of the rule. Jones is the most singular talent the sport has seen.
There is one big sign that his star trajectory should only move upwards from here on out. Within minutes of his victory, UFC president Dana White proclaimed that the rematch with Alexander Gustafsson was next. Their first fight was the very best of 2013, and in my opinion the greatest in MMA history, a test of championship mettle won stolen away in the late rounds by a gritty Jones.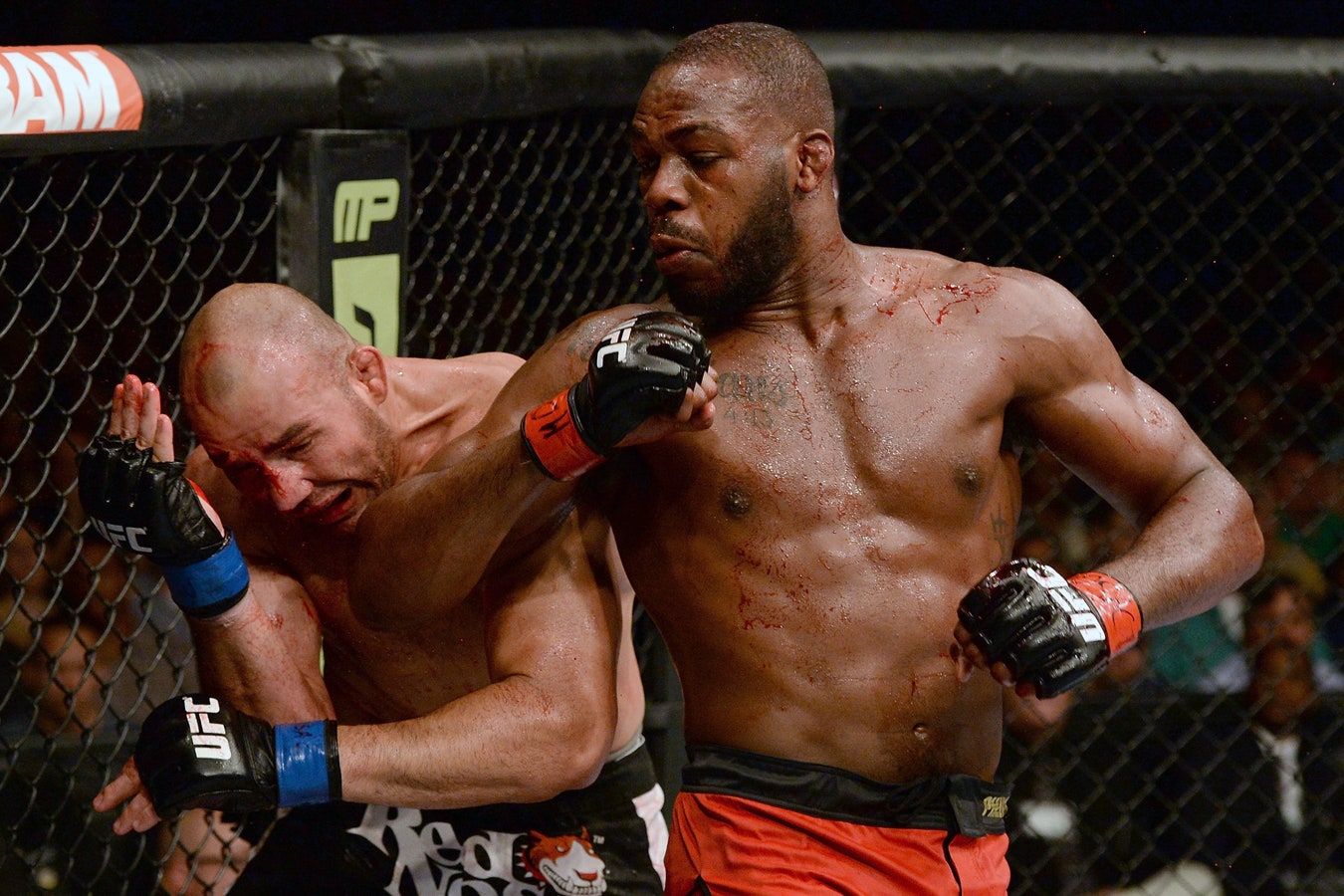 It also marks the first real rivalry of his career. Every megastar combat sports athlete needs a foil to push him to the stratosphere, and maybe Gustafsson is that guy for Jones. This time we know Jones has his hands full. This time we know there is drama. And the fight business, just like all entertainment business, is storytelling.
Jones tells the weight of this story even when he's purposely avoiding Gustafsson, as he did when he declined to answer a question about their rematch.
"I don't really want to talk about that kid at all," he said.
That kid.
That kid who is 27, older than Jones is. There is an edge to this rivalry that is set to catch fire. Hopefully the UFC adds the fuel because the fans will bring the heat.
This one mostly seems like a can't-miss, though. The mainstream appearances are becoming more routine and the cheers are getting louder. The vocal and negative minority may remain, but eventually they, too, will be drowned out.
The signs are there. Love him or hate him, Jon Jones is breaking through to sports superstardom.