Did Conor McGregor go too far with racial remark toward Diego Sanchez?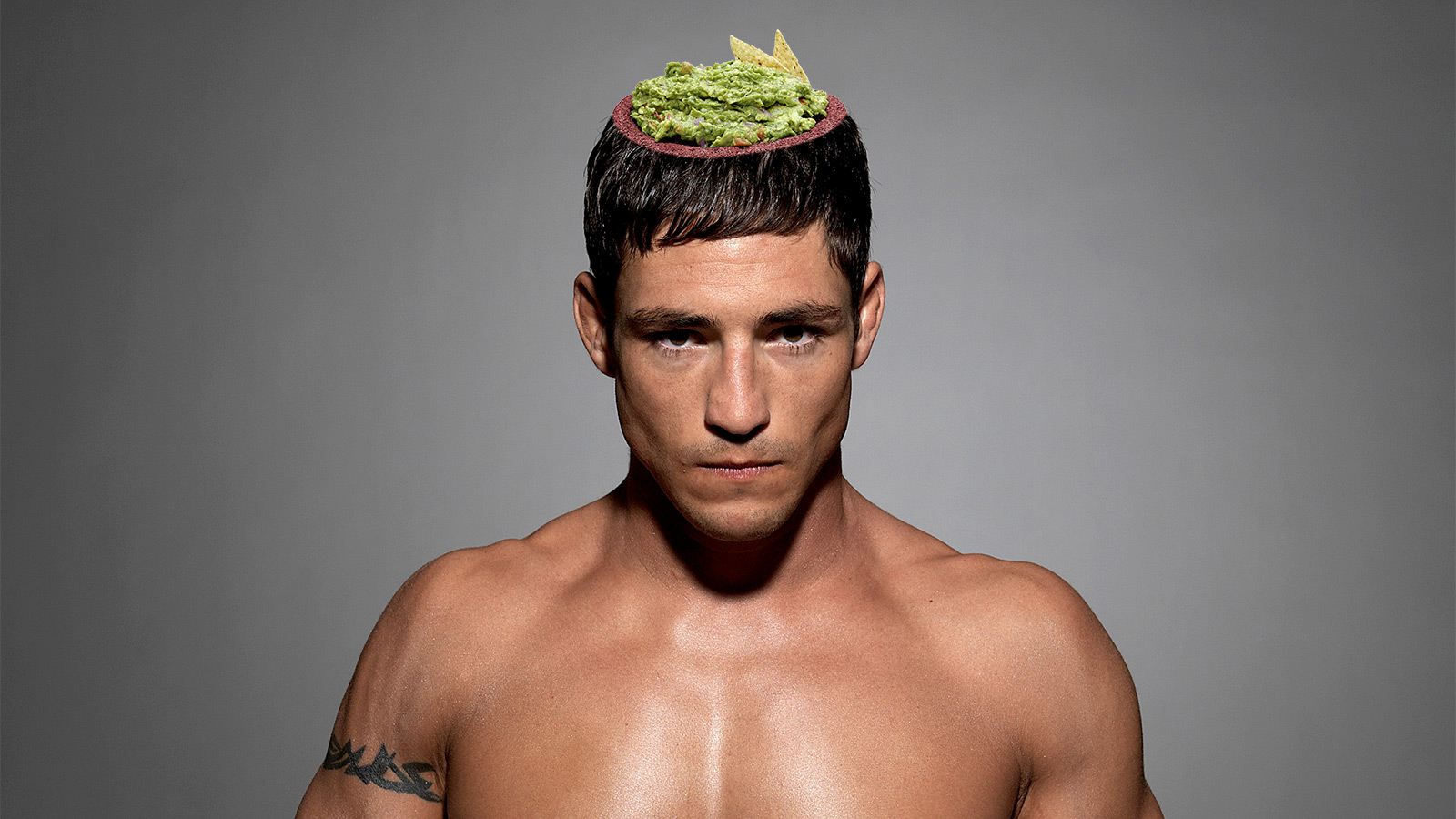 There's no disputing that Conor McGregor and Diego Sanchez would put on an epic fight in the UFC. But on Twitter their beef has become a bit of a mismatch –€" mostly because of McGregor'€™s willingness to fight dirty.
The brash Irishman referred to Sanchez, who happens to be of Mexican descent, as "guacamole brain"€ during a Twitter tete-a-tete last week.
@DiegoSanchezUFC I smell like pussy and cash. You smell like you need your diaper changed. #MRI #ASAP Guacamole brain Duh duh duh Diego!!!

— Conor McGregor (@TheNotoriousMMA) November 7, 2013
Ouch. McGregor, a top prospect, is as ruthless on social media as he is in the cage. All Sanchez did was respond to a fan asking about a potential bout between the two. Sanchez said it would be "€œfun."€
@UFC_NEWS_UK @TheNotoriousMMA @UFC172 that could be fun. I dont think ufc will allow him to fight 155 I like the match up #drama #storyline

— Diego Sanchez UFC (@DiegoSanchezUFC) November 7, 2013
McGregor never needs to be egged on, though. He wrote back to Sanchez that it would be the end of his career and added in something about chicken enchiladas. It sounds like the undefeated McGregor is a little jealous Sanchez can get way better Mexican food in Albuquerque than he can in Ireland.
@DiegoSanchezUFC @UFC_NEWS_UK @UFC172 Drama. Storyline. Chicken enchilada's. And the end of your career. WIN WIN

— Conor McGregor (@TheNotoriousMMA) November 7, 2013
Sanchez strung a few words together that mildly made sense about wanting to fight McGregor because of his "€œegocentric mentality," which prompted McGregor to drop the guacamole bomb and essentially say Sanchez has brain damage. Sanchez responded by saying McGregor has "no class."
@TheNotoriousMMA you have no class conor none at all! #TRUTH

— Diego Sanchez UFC (@DiegoSanchezUFC) November 7, 2013
At some point after that, Bubba McDaniel chimed in on the conversation and absolutely no one paid attention.
McGregor had similar things to remark after Sanchez'€™s bloody war with Gilbert Melendez at UFC 166.
"€œBefore I fight the guy, I want to see his medical reports,"€ McGregor said. "€œI don't want to be the guy leaving him being fed with a tube for the rest of his life. But as I said, it's easy money and money is my favorite."€
McGregor is no stranger to Twitter controversy. He came under fire last month for a pretty raunchy comment about wanting a threesome with Ronda Rousey and Miesha Tate and later apologized.
Right now, McGregor is toeing the line of the UFC's code of conduct. But people seem to love him, including UFC president Dana White.
You have to give McGregor credit for one thing: He manages to keep himself in the headlines despite a knee surgery that will keep him out until sometime next year.