Drake is 'just like family,' Serena Williams says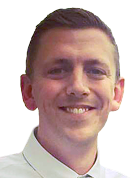 Drake likes winners. This is well documented.
So it comes as little surprise to see him at Wimbledon this week, taking photos with Novak Djokovic and Billie Jean King — both winners — and sitting in Serena Williams' corner during matches as she furthers her attempt to become one of history's greatest winners ever.
Before you rag on him for being a front-runner, know these two things:
*His Serena fandom is years in the making. He was photographed back in 2011 cheering for her during a match in Toronto. Of course, she was a pretty great winner back then too.
*Serena herself considers him "like family."
Serena dropped that quote Thursday when Drake popped up at the press conference following her light workout on Centre Court against Maria Sharapova. From the Associated Press:
… a reporter asked Williams whether Drake might be a "lucky mascot."

Williams rolled her eyes. Drake laughed, leaned forward and covered his face.

"We've been friends for, like, so many years," Williams said. "Just like family."
There you have it, naysayers. The Drake-Serena thing is legit.
Serena will try for a 21st career Grand Slam title when she faces Garbine Muguruza in the Wimbledon final on Saturday. Drake will presumably be there unless an impromptu NBA Finals or Manchester United game breaks out before then.